RØDE's extensive family of mics gets a new member with this updated PodMic, designed to perform all your podcasting needs. Here's what you need to know.
SYDNEY, Australia, December 19, 2018: Australian pro audio giant RØDE Microphones has launched the all-new PodMic. The PodMic is an XLR-connected, end-address dynamic microphone tailor-made for use with the RØDECaster™ Pro Podcast Production Studio and PSA1 studio arm. Stylish and easy to manoeuvre, the PodMic is perfect for podcasting. And it sounds as good as it looks.
Features
Richly-detailed RØDE dynamic capsule.
Internal pop shield and double-mesh housing for excellent plosive and sibilance control.
Solid brass construction finished in a hard-wearing matt black.
Integrated swing-mount for easy positioning. Works perfectly with boom microphone stands such as the RØDE PSA1.
The PodMic is specifically tuned for use with the RØDECaster Pro but will deliver impeccable results with any XLR interface. It's perfect for anyone in podcasting or broadcasting looking for a professional-quality microphone.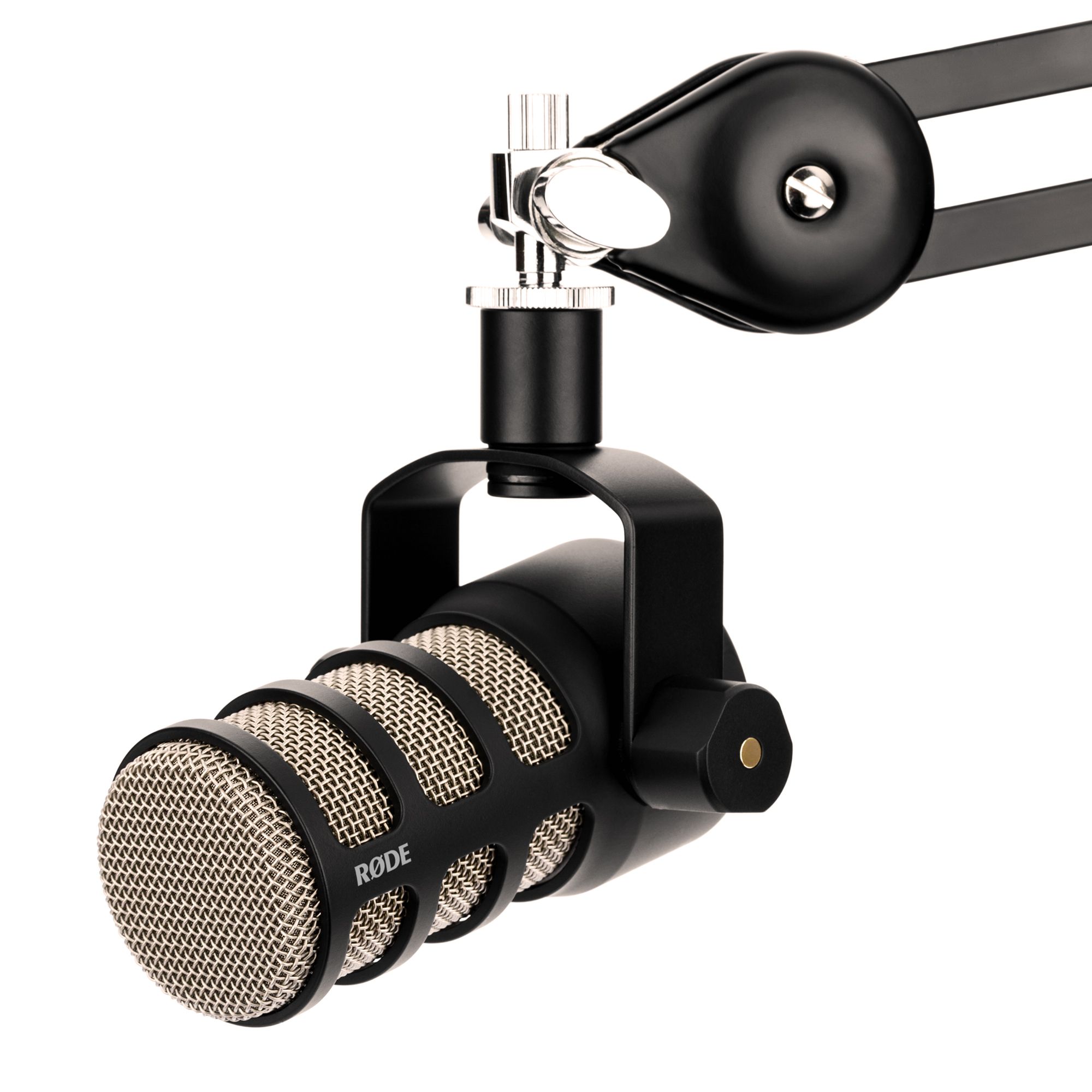 The PodMic is a triumph of The RØDE Difference™, the result of RØDE's in-house design, Australian-made precision and deep market understanding that delivers a microphone of exceptional quality at an unbeatable price. The release of the PodMic comes hot on the heels of the RØDECaster Pro Podcast Production Studio, an all-in-one console solution for podcasters of every level. The PodMic is tuned specifically for use with the RØDECaster Pro and even has its own setting on the RØDECaster's touchscreen interface.