These new in-ear reference headphones from Reftone and Stealth Sonics aim to bring a new level of sonic realism to your monitoring sessions.
Reftone Speakers LLC is excited to announce its new "In-Ear Reference Speaker" headphones (model LD-2H) the first universal in-ear reference headphones, co-developed by Stealth Sonics. The sonically-accurate, single-driver LD-2H In-Ear Reference Speaker headphones are modeled after the original single-driver Reftone 2LD Studio Reference Monitors, and priced competitively at $199 MSRP.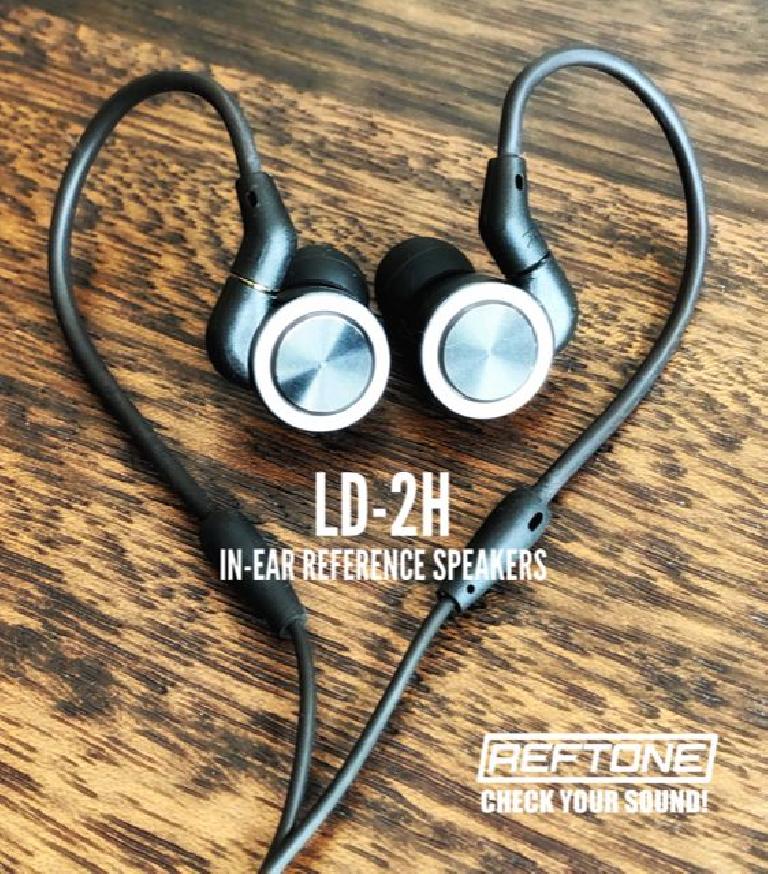 "I asked Stealth Sonics to develop our exclusive LD-2H In-Ears because they understood the science behind our 2LD reference speakers and were able to deliver the most accurate sound signature to match our quality standards," says Dave Hampton, Designer, Co-Founder & CEO of Reftone.

"Reftone users have grown to rely on the reference quality they get from our 2LD speakers in the studio," explains Lisa Chamblee, Co-Founder & COO of Reftone, "Now, they can extend it to their mobile devices with our new LD-2H In-Ears. They'll have the same sonic reference to mix on the move, or use them as a reliable headphone mix check."
Reftone Product Information & Pricing
Reftone LD-2H In-Ear Reference Speaker Headphones: Accepting pre-orders, shipping date TBD. $199 MSRP.