It seems like Moog Music has made it trendy to release a new synth at Moogfest every year. This year they introduced the Grandmother, a powerful semi-modular analog synth. Watch the video review here.
Watch our in-depth video review of the Moog Grandmother here:
The Grandmother is a 2-oscillator monophonic semi-modular synth with a built-in arpeggiator, sequencer and spring reverb tank! This is the first time I got to experience a synthesizer with a an actual spring reverb. The 2nd oscillator can be hard synced to the first and it also has Linear FM. There's the classic Moog Ladder filter based on the 904A module and a standard ADSR section with the Sustain stage on a fader unlike the usual rotary dials. There's also a very handy utilities section and an attenuator for processing voltages as well as a High Pass filter which needs to be patched in as it's not hard wired. There's an LFO section that can be used to modulate the pitch of the oscillators, the filter cutoff or even the pulse width. The LFO has a dedicated Sample & Hold output available on a patch point.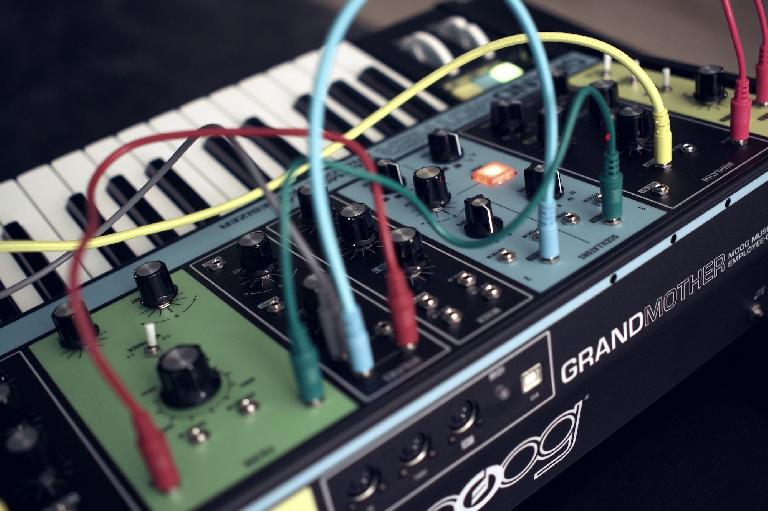 The individual modules are based on of their legacy modular systems, so you get a taste of the classic analog modular in a compact Minimoog-like form factor. Unlike the Mother 32 and the DFAM, the modular patch points are not all collected on the right but distributed across the entire panel making this a lot more intuitive and the patch points easy to find. I would always get lost in the 32 patch points of the Mother 32 trying to find a particular input or output.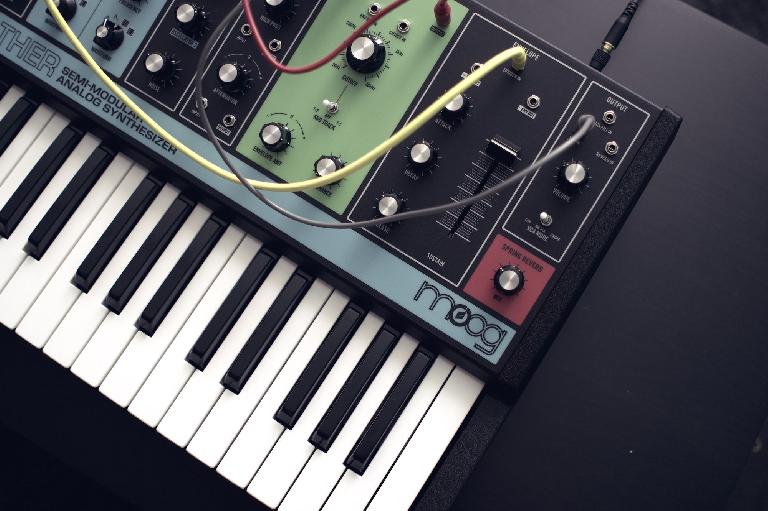 The Step Sequencer and Arpeggiator section is helpful, though the sequencer is nothing like the Mother 32. It's quite simple with just 3 patterns to save and select from. The Arpeggiator has a direction option with usual suspects and an octave switcher to add up to 3 octaves on top of what is played.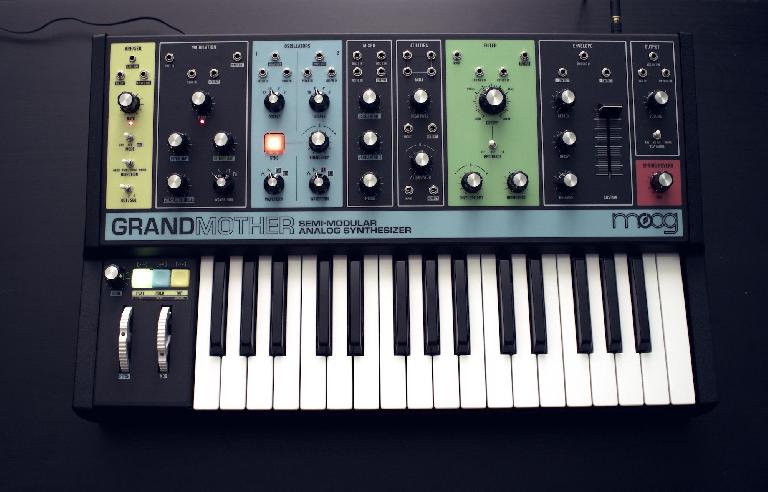 The keyboard does have a very classic sound and the spring reverb makes the synth a lot more novel. The patch points are pretty extensive with almost 40 different inputs and outputs. There is also a 1/4in instrument input for processing with the filter and spring reverb. The Grandmother is a completely analog system aside from the MIDI connectivity. You get standard 5 pin DIN as well as USB MIDI.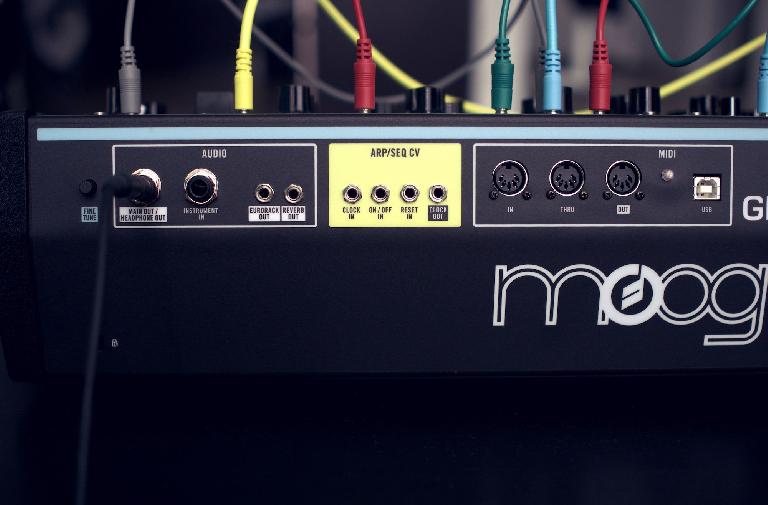 Conclusion
A fantastic new addition to the semi-modular line from Moog. Ignoring the modular aspect, the synth works great as a keyboard performance synth but the patching aspect is where it truly shines and the Grandmother plays really well with the other synths like the Mother 32, DFAM or any other Eurorack-based system.
Price: $999 MSRP
Pros: Classic Moog Modular sound with patching flexibility. Spring Reverb!
Cons: Not enough patch cords included. Though you can never have enough.