Roland has released an updated version of its much-loved AIRA drum machine, the TR-8S. Combining Analog Circuit Behaviour-modelled sounds with samples, Rishabh Rajan put it to the test.
The Roland TR-8S is a welcome update to the TR-8 drum machine from the AIRA series Roland put out a couple of years ago. The TR-8S now stands well next to other drum machines from Elektron, Arturia and the likes. '¨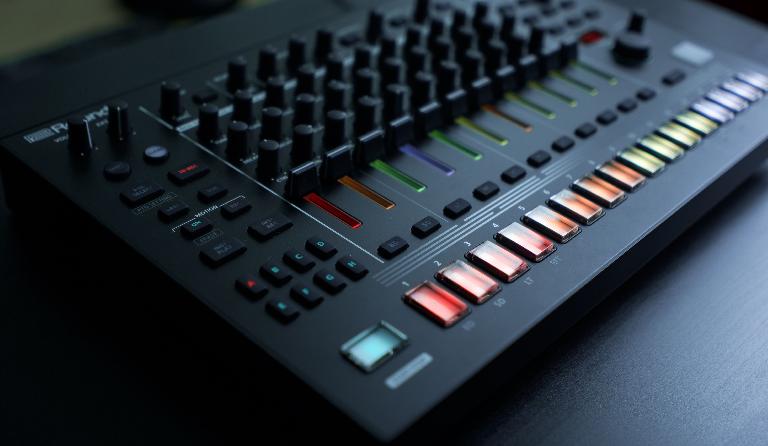 Sounds
The TR-8S includes all the Analog Circuit Behavior (ACB) based models included in the TR-8 and more. There are 81 ACB tones and 150 included samples which vary from drum sounds to one-shot melodic hits. Kits can combine the ACB sounds with samples for hybrid combination kits. You can also load in custom samples via USB or the SD Card slot.
Patterns
There are a total of 128 onboard patterns for 11 channels of stereo or mono instrument parts. Within each pattern you get 8 variations. Each variation has a maximum of 16 steps but you can also add ratcheting steps for further subdivisions. There's a really neat auto fill option that can be programmed and triggered on the fly or set up to be auto triggered after specific cycles. Something really interesting is the 'Last' step option which can be set to a different value for each sound. So for example the Kick can be set to 15 steps, the snare 14, hi-hat 11 and so on. This makes it much easier to create polyrhythmic patterns.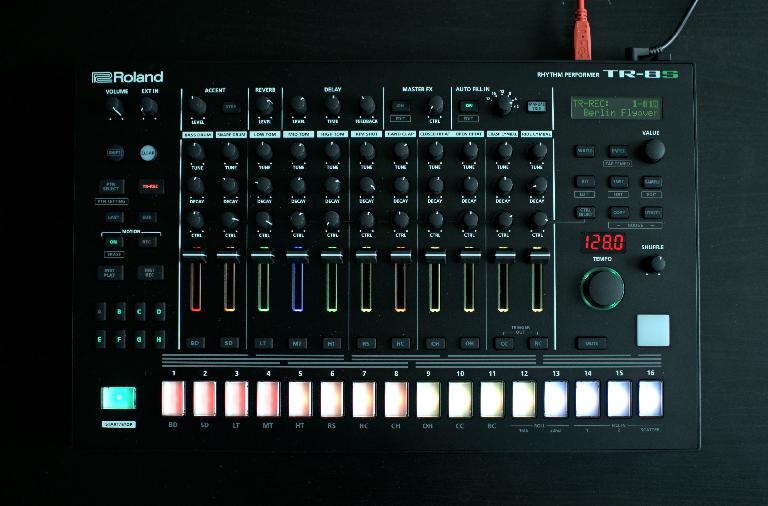 Effects
Aside from the Delay, Reverb and Master insert effects, you can add effects on each of the eleven instrument parts. There is a dedicated control dial that can be freely assigned to any of the controls for each part which makes it easy to quickly control an effect parameter. One of the best features of the TR-8S is the Motion Record option that lets you automate any parameter on the fly, this includes any of the effect parameters assigned to the control dial on any of the eleven parts.
Programming
Creating patterns on the TR-8S is quite easy. You can step sequence parts or record them in real time. There is a single velocity sensitive pad that can be used to perform any of the 11 instrument parts. You can mute or solo parts on the fly which I found to be very useful. It's also quite easy to copy a pattern to a separate variation slot and build on that, without having to stop playback.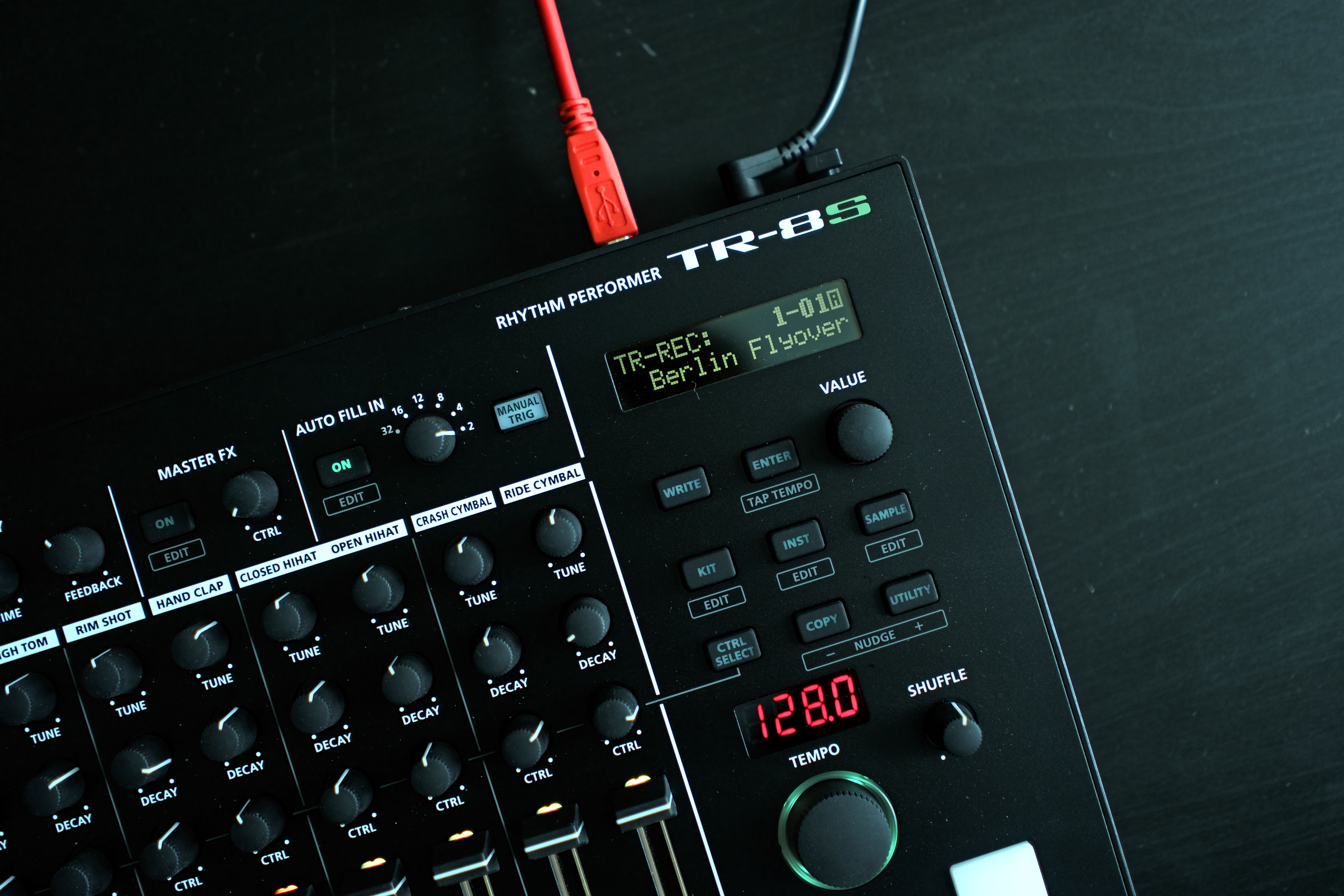 Input/Output
The TR-8S has 6 dedicated outputs and a main stereo output on 1/4" jacks. There's also a dedicated trigger out on an 1/8" jack, though any of the main outputs can also be used for trigger functionality. There are 2 1/4" inputs with a dedicated level control on the front panel. You get standard 5-Pin Din MIDI connectivity along with Audio/MIDI USB functionality. The USB functionality is not plug & play and will need drivers.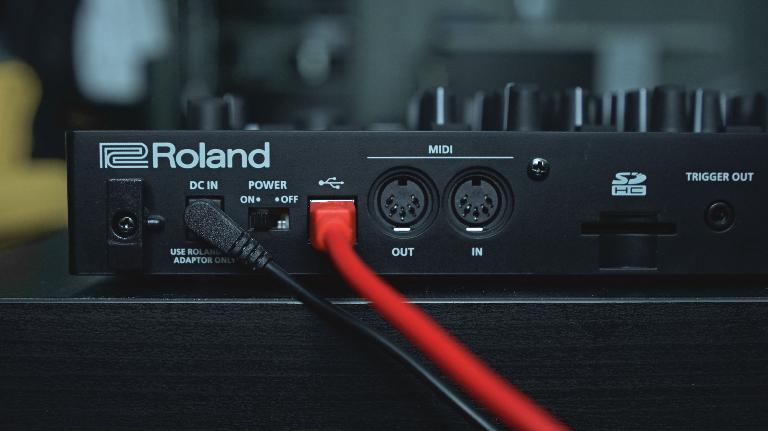 Conclusion
Overall this is a great drum machine with a lot of functionality. It's great to get a hybrid combination of ACB tones with samples, though many may argue about the analog-ness of the ACB models. Considering there is nothing analog in this unit, the price seems a tad steep but at the same time it's highly competitive when compared to similar drum machines from other manufacturers.