Polyend didn't stop there, they furnished the Poly with three distinct operating modes, Channel, First and Next. Channel translates data received from MIDI channels 1-8 and directly into the corresponding CV channels. This mode is what the majority of users will employ to connect DAWs or external sequencers. If you want to utilize MIDI Notes instead of Channels, simply flip the rear dip switch and you're ready for action.
First and Next modes are designed for playing Eurorack synths with an external controller and Polyend makes this work with automatic gate recognition, a sophisticated technology that understands what is connected to the Poly without the need for manual buttons or switches. First mode allows you to trigger one module with your first press of a key on an external controller and while still pressing the first key, you can then trigger a second note from the next connected synth. This scenario works great for triggering a big bass note with the first key press and a lead with the second. Next is Poly's polyphonic mode, which allows you to trigger the same note across all connected synthesizer modules.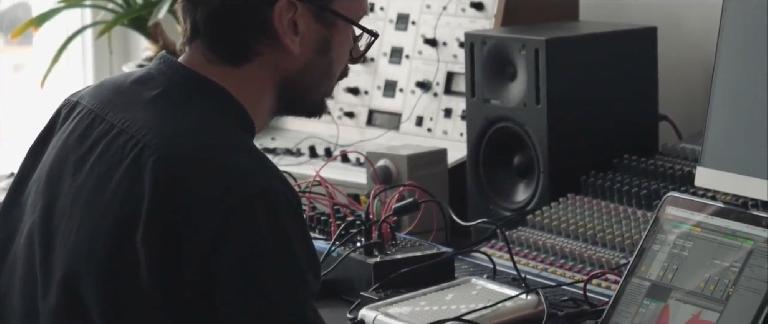 Now Polyend could have wiped their hands clean and released the Poly with these impressive attributes, but they decided to push the unit further into the future by making it compatible with the MPE (Multidimensional Polyphonic Expression) standard. "The Poly's MPE implementation means that the user now has a totally new way of communicating with their modular system," exclaims Piotr Raczynski, Polyend's CEO. "Now you can have control over any CV parameter using horizontal and vertical movement and do it polyphonically! The most obvious example is opening the filter with a vertical swipe. But imagine playing chords and then being able to control a drum sequence length with one finger, the kick drum's pitch with another finger, the reverb on a snare with a third finger and a synth's cutoff with a fourth. It opens so many new ways of playing and creating music with modular synths!"
Anyone already familiar with Polyend understands that they just couldn't release a simple MIDI to CV converter for the Eurorack format, they insisted on taking a different approach and make a statement. The Poly compliments their Seq sequencer and mind-blowing Perc Pro with the same manner of innovation, attention to detail and exciting features that has defined the company to date. The Poly is available at polyend.com store for 399 USD / 449 EUR.
Stay tuned to AskAudio for a full review of SEQ coming soon.