Now with ROLI Studio desktop software and the first ever MPE drums plugin, the new editions of BLOCKS are the most versatile MPE control system for any project.
October 17, 2019 – ROLI today launches new editions of its award-winning BLOCKS with groundbreaking sounds and effects, innovative composition tools, and deeper integration with ROLI software and leading DAWS. Extensive upgrades make the new BLOCKS Studio Editions the most versatile MPE-based system for producers who want to create with more expression.
Available from October 31, the new Studio Editions of the Lightpad Block, Seaboard Block and Songmaker Kit feature ROLI Studio, a desktop software suite that unlocks the full power of ROLI's touch-responsive controllers. ROLI Studio includes ROLI Studio Drums, a plugin that lets beatmakers bend drum sounds with more expressivity than was ever possible before.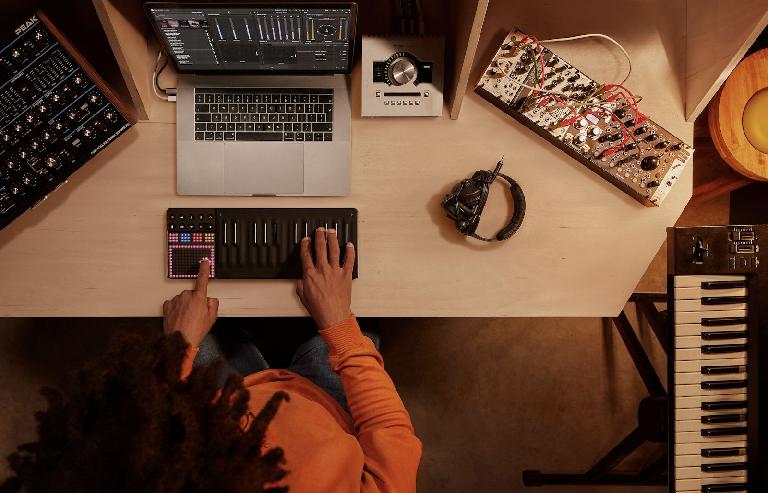 Armed with ROLI Studio, BLOCKS Studio Editions give producers:
More sounds, all in one place. 100s of MPE sounds from ROLI's Equator, Cypher2, and Strobe2 sound engines are now browsable in a unified desktop plugin: ROLI Studio Player. The plugin includes audio effects designed for the MPE interfaces of the Seaboard and Lightpad Blocks.
A game-changing way to play drums. Integrated with the ROLI Studio Drums plugin, the Lightpad Block is the most advanced pad controller for MPE beat-making. Producers can shape and warp drum sounds and create grooves through gestures on the Lightpad Block surface. This has never been possible via desktop software.
New songwriting tools. ROLI Studio includes songwriting tools like Smart Chords, which speeds up songwriting by suggesting chord progressions per note. The Multi-Layered Arpeggiator lets producers creative interactive rhythmic patterns by layering arp sequences.
Easier DAW integration: ROLI Studio, including ROLI Studio Drums, works as a plugin with all leading DAWs. It has never been easier to produce with BLOCKS and ROLI sounds inside of Logic Pro X, Ableton Live, Bitwig, and other DAWs.
Beyond the software upgrades now available in ROLI Studio, ROLI has improved the Seaboard Block and Lightpad Block M since their launch in 2017. Enhancements including better finger tracking, MPE expression outputs, multi-Block connectivity, and Bluetooth support culminate in Studio Editions that are the most playable Blocks yet.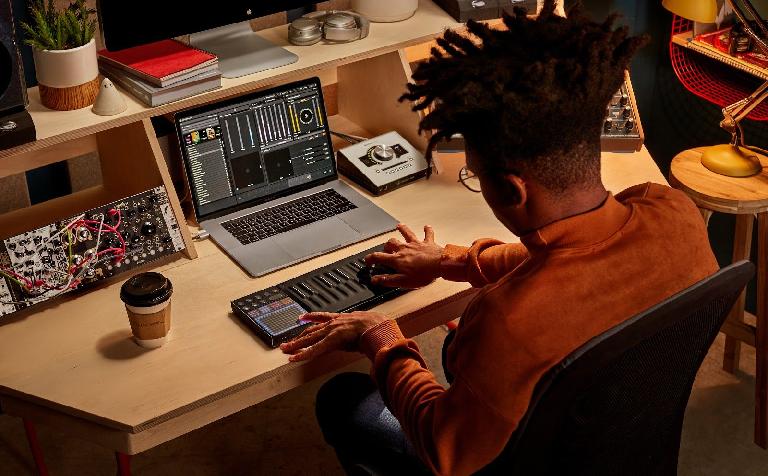 In addition to getting the latest Blocks with ROLI Studio software, buyers of the new Studio Editions receive a full license to the Strobe2 synth worth $79 (£64.00). All current BLOCKS owners can experience the power of ROLI Studio for free by downloading via ROLI Connect.
BLOCKS Studio Editions will be available through ROLI.com, Sweetwater, GuitarCenter, and other retailers from October 31. Prices are listed below.
ROLI previews the new editions at Amsterdam Dance Event on October 17—20. Visit the Compagnietheater and see first-hand how the new and improved BLOCKS will inspire producers to reimagine their projects and their sound.
Prices
Songmaker Kit Studio Edition – $649.95 / £599.95 / €679.95
Seaboard Block Studio Edition – $349.95 / £299.95 / €349.95
Lightpad Block Studio Edition – $199.95 / £199.95 / €229.95
Web: https://roli.com