Samsung CHG90 Is The Widest Computer Monitor Available. Imagine This In Your Studio!
The new 49 inch Samsung CHG90 is the widest monitor available. We're talking seriously wide! So how useful will this be for music producers? Would you consider using this in your music studio?
Widescreen TVs and monitor screens are here and most everybody has one in their computer studio setup. Samsung have just unveiled the widest computer monitor available, and it looks like it could be ideal for those late night mixing sessions where you simply need to see as many channels, tracks and plug-ins on the screen at one time.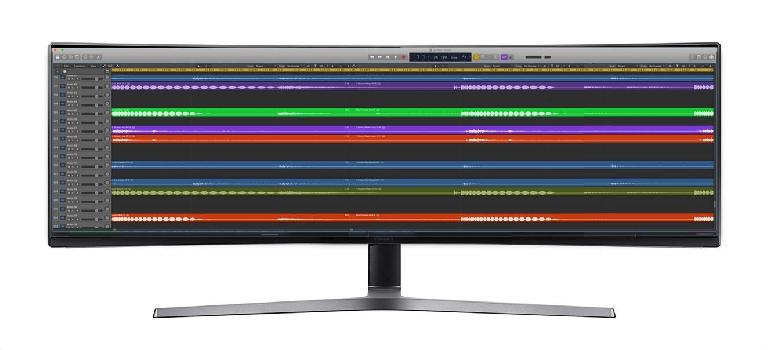 And of course, if you're a gamer too, you'll also love the 49" CHG90 monitor's 32:9 aspect ratio...! Regular widescreen monitors have an aspect ratio of 16:9. This Samsung CHG90 is so wide they've made it curved so you'll be able to see all parts of the screen with your peripheral vision.
One disappointing aspect of this super wide monitor is the resolution. It measures up at just 3840 X 1080px.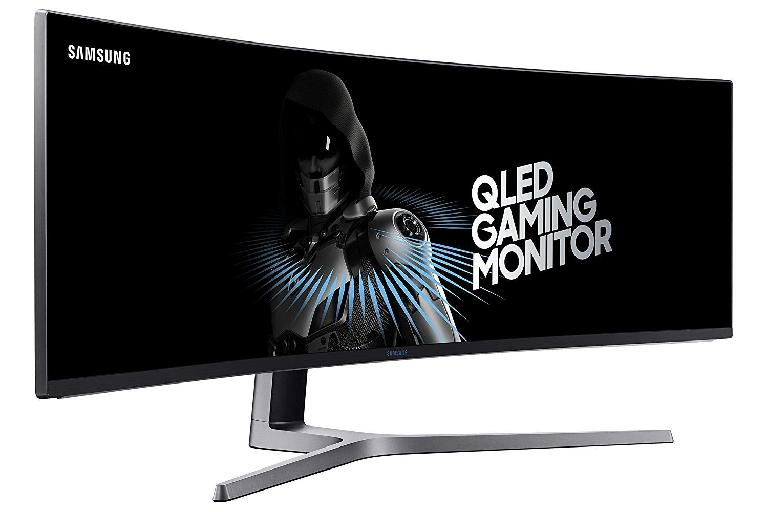 Just how may mixer channels do you need on screen when running Ableton Live, Logic Pro, Cubase or Pro Tools exactly? We're talking about some pretty big sessions for this many mixer channels to fill this widescreen monitor. You might never need to scroll left and right in your mixer ever again.
Then again, by the time you've opened certain plug-ins, introduced the arrangement area, MIDI and step editors, audio editors, etc. you might even fill up the space!
Here's the specs of this widescreen monitor:
49-inch monitor with super ultra-wide 49-inch screen with its innovative 32:9 aspect ratio

Samsung QLED delivers purer, brighter, and more lifelike colors

HDR (High Dynamic Range) Technology

Smoother Gameplay with Fast 144hz refresh rate and dual hinge stand

Designed for Gamers with Multiple Game Modes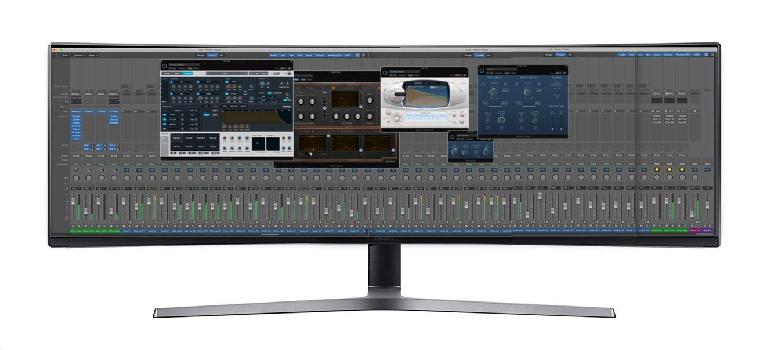 Talking about mixing and music production... you can have the biggest monitor in the world but it won't help your mixes or audio productions if you don't have the skills. That's why we created the Ask.Audio Academy, the world's best (we're a little biased) collection of audio and music production video courses covering all the audio software, hardware and production techniques you need to know. During June 2017 you can join and watch over 720 courses from as little as $9 a month or $72 for a year! Join thousands of other music makers in the AskAudio Academy here.