Wheel is probably the most elegant, minimal turntable we've seen. It hides away the controls and moving parts you don't need to see. The result? A beautiful analog vinyl record player.
At the heart of the concept of every turntable is the wheel. Miniot have reduced the complexity of controls and visible moving parts of the record player to just that. A wheel. It's minimal. It's elegant. It's got style (and a stylus that's out of the way and can't be damaged through user error).
There's no buttons or switches on the outer surface of the Miniot Wheel, except for a simple stick in the very center. The belt drive, the tone arm, and amplifiers are all built into the platter. And Wheel is 100% analog. Oh, and you can use it in a horizontal or vertical orientation. The choice is yours.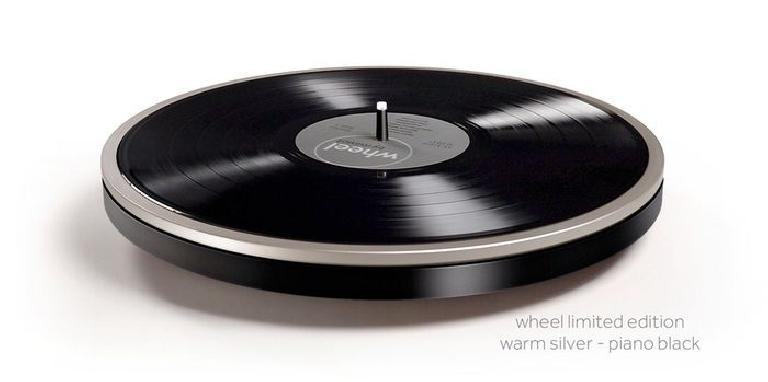 With just a few hours remaining of the Kickstarter, the Miniot Wheel has smashed past its funding goal by a staggering 800%. A bit popular then!
You can still back Miniot Wheel, but hurry! Here's some details on this gorgeous vinyl player from Miniot:
"Wheel is an minimal record player. It's only a wheel. Simple, pure and easy to use. Just place a record on Wheel and it will play the bottom. All functions are controlled by the center stick."
"All technology is built into Wheel's platter, below the record. You have an unobstructed view of your precious record, and the delicate stylus is well protected.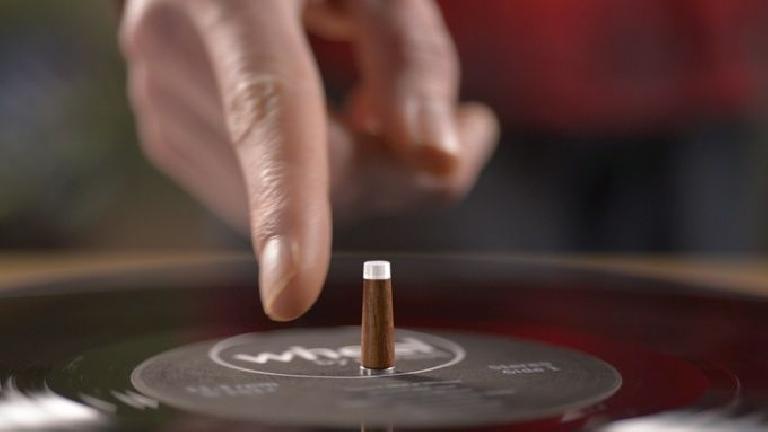 "Everything happens behind the scenes. Because it's a closed shape, all technology is safely hidden from dust and accidents. Wheel is very easy to use. Wheel is the most compact true turntable you've ever heard."