Serato Reveals Major Feature Updates And Pricing In Latest Serato Studio Beta
A raft of new features come to the latest beta version of Serato Studio, as well as new pricing options including subscriptions. Here's everything you need to know.
The Serato Studio beta is open once again, introducing a raft of highly-requested features to the beatmaking software including Master Track Waveform, Library Preview, Stem Export, and more. The update also adds Glide for instruments and samples to get a 'bend' effect between notes, as well as improvements to the drum sequencer and overall stability.
Serato Studio Subscriptions
In addition to the software update, Serato today announced pricing for Studio: on release subscribers can access Studio for a monthly fee of USD 14.99/m, or USD 9.99/m billed annually.
Serato Studio - New Features
Master Track - See a live updating waveform of your track to get visual feedback '¨
Library Preview - Quickly preview sounds in your library before loading to a deck '¨
Triplets - Add triplets to your drums to get different patterns '¨
Master FX - Add FX to the master of your track including third party plugins '¨
Export Stems - Export your track as individual audio stems '¨
32-Beat Scenes - Extend your scene length to 32 beats (eight bars) '¨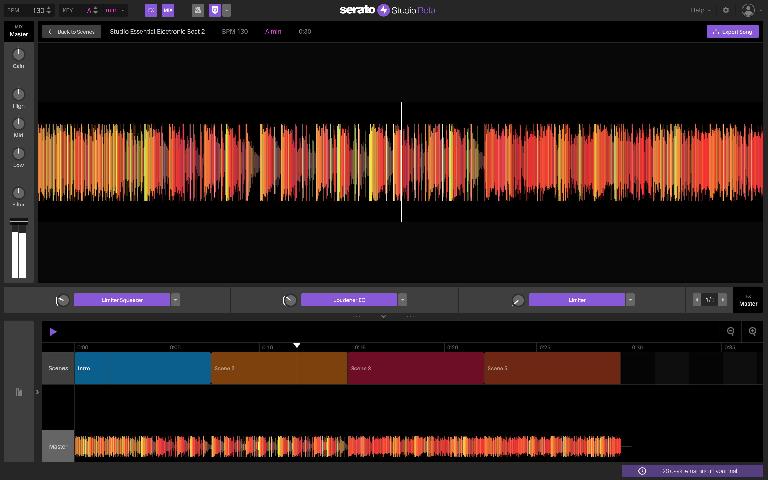 Glide - Add Glide to your instrument and sample deck notes '¨
Off-Grid Note Editing - Click and drag instrument and sample notes off-grid in your '¨sequencer'¨Serato Studio - Existing Features '¨
DJ Style Library - Access your entire Serato DJ library with crates, cue points, BPM and key information. '¨
High Quality FX - Tweak your beats using over 30 built-in FX presets that will feel instantly familiar to DJs. '¨
Works with DJ hardware - Studio works with a range of DJ controllers and mixers, as well as MIDI controllers, or just your laptop. '¨
Make Beats - Get inspired with over 300 pre-made drum patterns across a range of different genres.'¨Master Key and BPM - Let the project key automatically update as you start making your beat. Adjust the BPM to extremes with world-class Pitch 'n Time stretching '¨
Play in Key - Play any instrument or plugin in key, without knowing music theory. '¨
Quality Content Built In - Studio comes with a huge amount of built-in drum kits, '¨instruments, audio loops and samples, with frequent content updates for subscribers. '¨
Simple Sequencer - Get creative with your drum patterns using the simple and '¨easy-to-use 808-style step sequencer '¨
DJ-style mixing - Mix your sounds using a familiar DJ channel mixing strip, with dedicated '¨gain, EQs, filters and more. '¨
Serato Colored Waveforms - See your audio and MIDI sequences in Serato's famous '¨colored waveforms. '¨