Get your hands on one of these gorgeous bass synths from the House of Electronicus - but be quick, they're only making a few of them.
Sirin is a limited-edition synthesizer module created in celebration of the Moog House of Electronicus Pop-up experience. Based on the legendary Moog Taurus sound engine, and presented in the familiar compact form of the Moog Minitaur--Sirin is the first instrument in Moog's Taurus family of bass synthesizers designed to generate pitches far above above middle C, with an extended frequency range that reaches notes up to D8.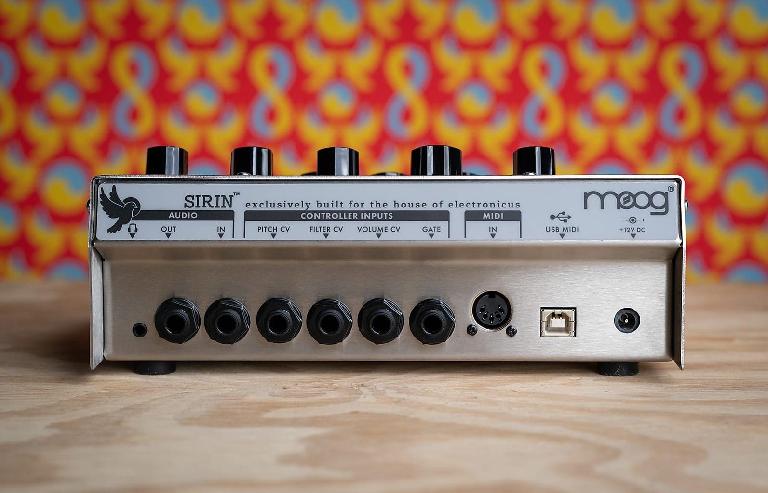 Connect Sirin directly to any MIDI-note controller and immediately access a portable world of powerful analog sound, or hook up to a computer via USB to explore even deeper layers of sound design, where every parameter can be manipulated, automated, and recalled using Sirin's dedicated Editor Librarian Software (free download for PC and Mac).
Retro Inspired
Secured in a brushed stainless steel enclosure with a retro-inspired color palette, Sirin is an intoxicating conjuror of both quintessential leads and menacing Moog bass. Sirin's fully-recallable analog sound engine originates with two analog Taurus Bass oscillators that have been re-engineered to soar octaves beyond the traditional boundaries of its mythical ancestors. Sirin's harmonic transmissions are dynamically shaped and sculpted by a classic Moog Ladder filter operating in consummate harmony with two lightning-fast ADSR envelopes and a multi-wave LFO, offering a wide spectrum of expressive timbral variety and versatility.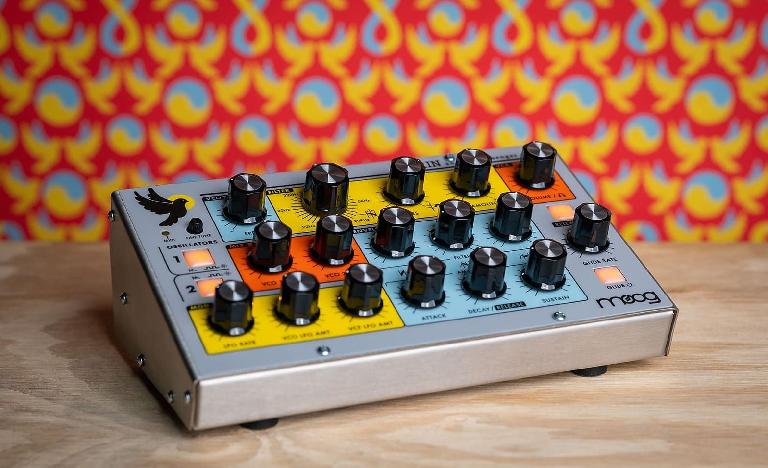 Sirin integrates seamlessly with modern computer-based production environments via its dedicated Editor Librarian software (available as a free download for registered Sirin owners)--manage patches, automate parameters, unlock 6 additional LFO waveforms, engage Hard Sync, load up to 128 presets into Sirin, access full ADSR envelopes and more as you explore the vast magical realms of analog synthesis.
A limited production run of 2500 Sirin are being produced by the employee-owners at the Moog Factory in Asheville, NC--after which no more will be available.
Features
Brushed stainless steel chassis
Two modified Moog Taurus analog oscillators with Hard Sync
Moog Taurus Ladder Filter (20Hz - 20kHz)
Two lightning-fast ADSR envelopes
Multi-wave LFO w/ MIDI sync
Glide with selectable type
Up to 128 onboard presets
Extensive hidden functionality accessible via front panel and MIDI
Free Editor / Librarian standalone and plugin software
Handcrafted by Moog's Employee-owners in Asheville, NC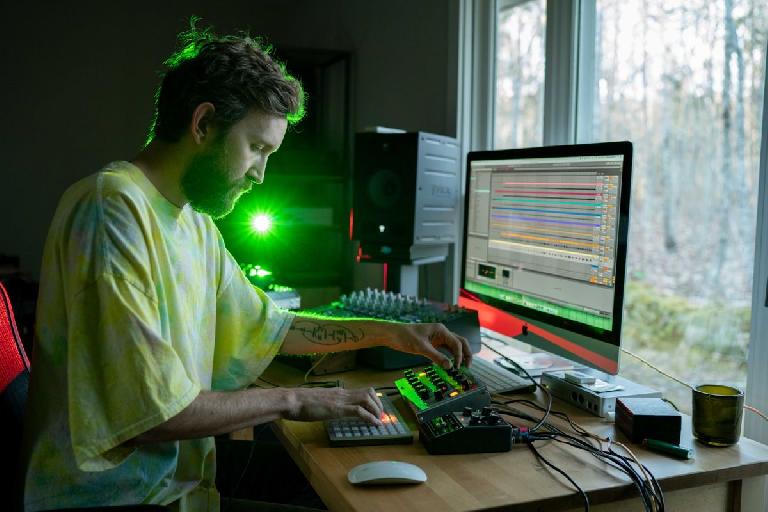 Specs
SOUND ENGINE: Analog
PRESETS: 128
POLYPHONY: Monophonic (Can be poly-chained)
NOTE RANGE: E0 - D8
SOUND SOURCES: 2 Oscillators with Saw and Square waveforms
VCO 2 FREQ: +/- 12 Semitones
HARD SYNC: On / Off
GLIDE: Selectable LCR, LCT, EXP - Legato On / Off
FILTER: 20Hz - 20KHz Ladder Filter
MODULATION SOURCES: Triangle, Square, Saw, Ramp, Sample & Hold, and Filter EG
MODULATION DESTINATIONS: Oscillator Pitch, Oscillator 2 Pitch only, and Filter Cutoff
LFO PANEL FEATURES: Rate, VCO LFO Amount, and VCF LFO Amount
ENVELOPES: 2x ADSR Envelopes w/ Legato On, Legato Off, and EG Reset
EXTERNAL AUDIO INPUT: ¼" TS
AUDIO OUTPUT: ¼" TS
HEADPHONE OUTPUT: â...›" TRS
MIDI I/O: DIN In, and MIDI I/O over USB
ASSIGNABLE CV / GATE INPUTS: Filter CV (Fixed Dest.), Pitch CV (Default), Volume CV (Default), Gate (Default)
CV TO MIDI CONVERSION: Yes
WEIGHT: 2.8lbs
Sirin will officially debut at the Moog House of Electronicus Pop-Up in LA's historic Chinatown. During the week of Jan 24 - 30, Sirin will be available for purchase exclusively at www.mooghouseofelectronicus.com (US only) and on site at the Moog House Of Electronicus Pop-up (712 N Figueroa St, Los Angeles, CA 90012, 1/24/19-1/30/19), after which, the remaining synthesizers will be distributed world-wide.