Very little is known about the upcoming hardware synthesizer, Ampethron. However, today, we've been sent some revealing photos and details that look impressive.
We've just been informed by someone inside Phasenetic research labs that a new hardware synthesizer, Ampethron, is in development.
We know few other details right now. The photos you'll see below reveal a touch screen interface with Sci-Fi, futuristic-looking aesthetic. But we don't get to see the shape of the synthesizer, yet. As soon as we get more details you know you'll find them here at AskAudio.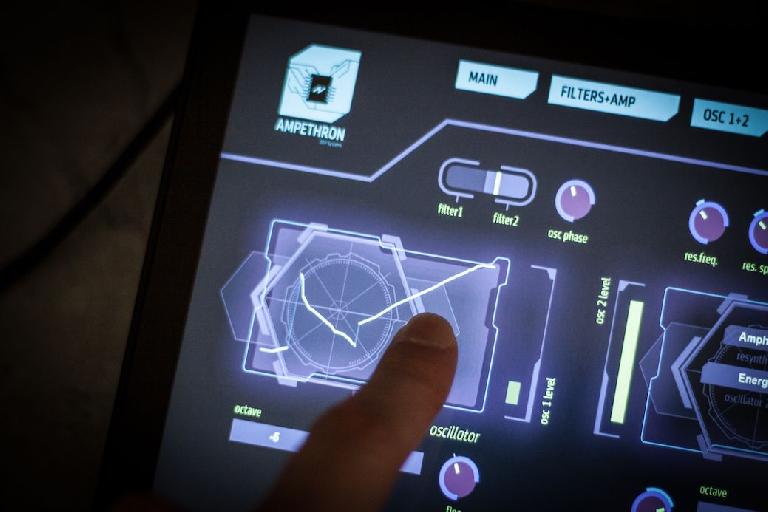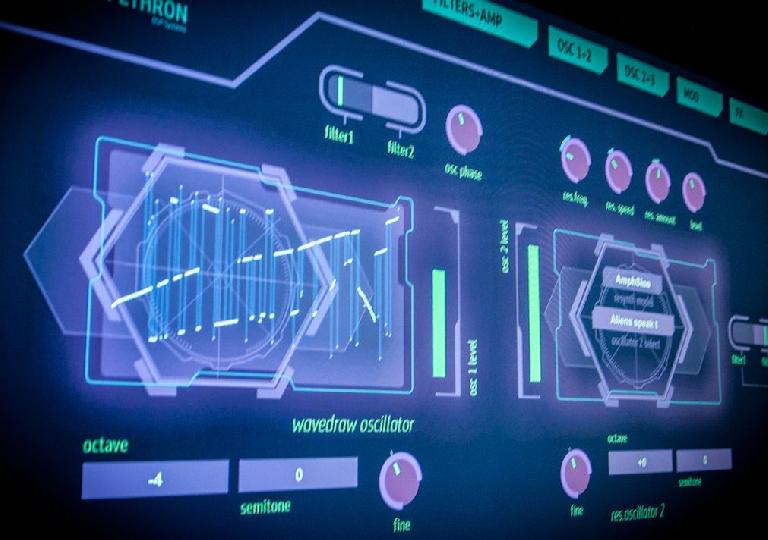 And what does it sound like? The good folks at Phasenetic Research have made the first of a large number of video demos...
In the meantime, here's the details and features we can reveal:
new concept of synthesizer, new style of controlling and playing sounds

revolutionary unit for Live-acts and Djs (also for studio production)

many algorithms (types of synthesizers and instruments) in one DSP hardware device

new types of synthesis / resynthesis

2 parallel / serial filters (14 types of filters including unique ones)

4 oscillators (real-time wavedrawing oscillator with touchscreen, wavetable, virtual analog, re-oscillator)

touchscreen control + hardware control

draw your own waveforms realtime with touchscreen (LFO and OSCILLATOR waveforms)

multiple external connection possibilities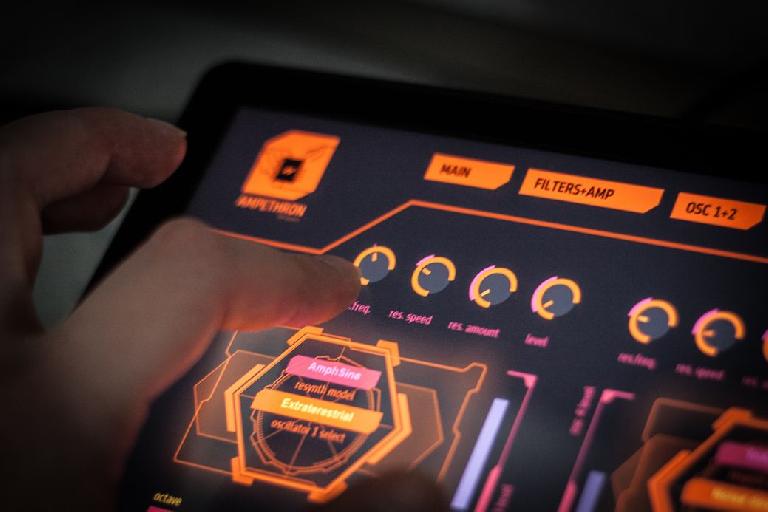 A limited number of Ampethron synth units will be sold by a crowdfunding campaign (with a significant discount!)
While we wait for more reveals, including price, availability and more features you can sign up to receive info to your inbox and a price reduction of $200. Simply head to https://www.ampethron.com for more info.