The new musical learning tool for young children recently surpassed its funding goal on Kickstarter. Here's the thinking behind getting kids started with music from an early age.
Here's something we don't often look at but it's certainly a field that's ripe for innovation - musical instruments for children. It's never too young to start learning - in fact the younger you start, the easier it often is. Soundbops is a new product aimed to help children learn music, and it's recently surpassed its funding goal on Kickstarter.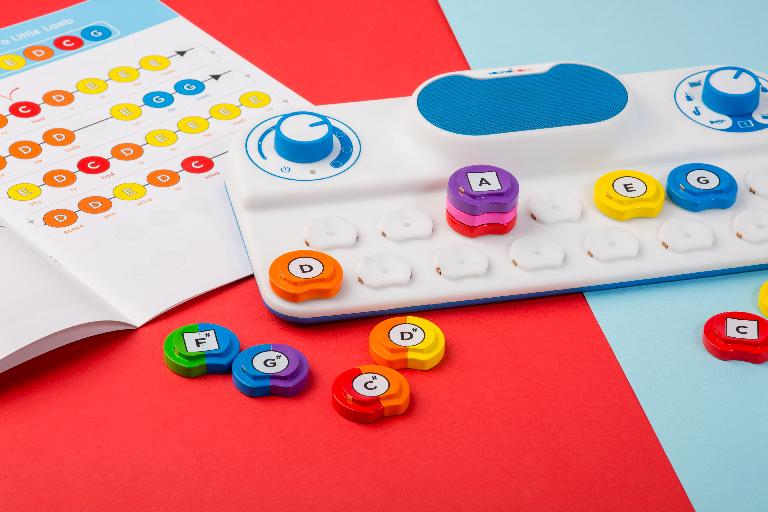 Here's what the people behind it told us.
"Soundbops is a novel musical instrument that empowers young children to create and engage with music. Drawing on a long-standing love of music, Michael Tougher has developed a new technology that allows children to enjoy the magic of music, without having to master complex instruments.
Michael's patent-pending technology simplifies the process of creating music through a set of musical building blocks known as 'bops'. These are brightly coloured buttons that each play different musical notes when pressed on a board. They can switch between 8 different instrument sounds and be endlessly rearranged and stacked, to create chords and new songs.
Targeted at children aged between three and eight years old, this high-end musical toy has strong educational value as it encourages learning through social play and experimentation. Each bop is also marked with a musical note, subtly helping children to understand the composition of music. Designed for easy and intuitive use, Soundbops invites children to explore and play, as demonstrated in successful user tests with a working prototype.
The size of the market for such tools in the education sector; the audience for this is potentially huge thanks to the current influx of digital technologies into classrooms and so Soundbops is entering at just the right time."