Soundbrenner Core, Wearable For Music Makers, Passes $330k On Kickstarter And Is Still Going
This 4-in-1 wearable is a watch, tuner, metronome and decibel meter that aims to provide everything a musician needs right on their wrist. Here's a closer look.
Wearable tech is definitely the coming thing, with Apple Watch, Android Wear and other devices developing at a rapid pace. But for musicians the field is still a little sparse - however that looks set to change with the upcoming Soundbrenner Core, a 4-in-1 wearable device designed to cater specifically to musicians. It's long since smashed through its Kickstarter goal, and shows no signs of slowing. But what is it, and how can it help you?
Soundbrenner Core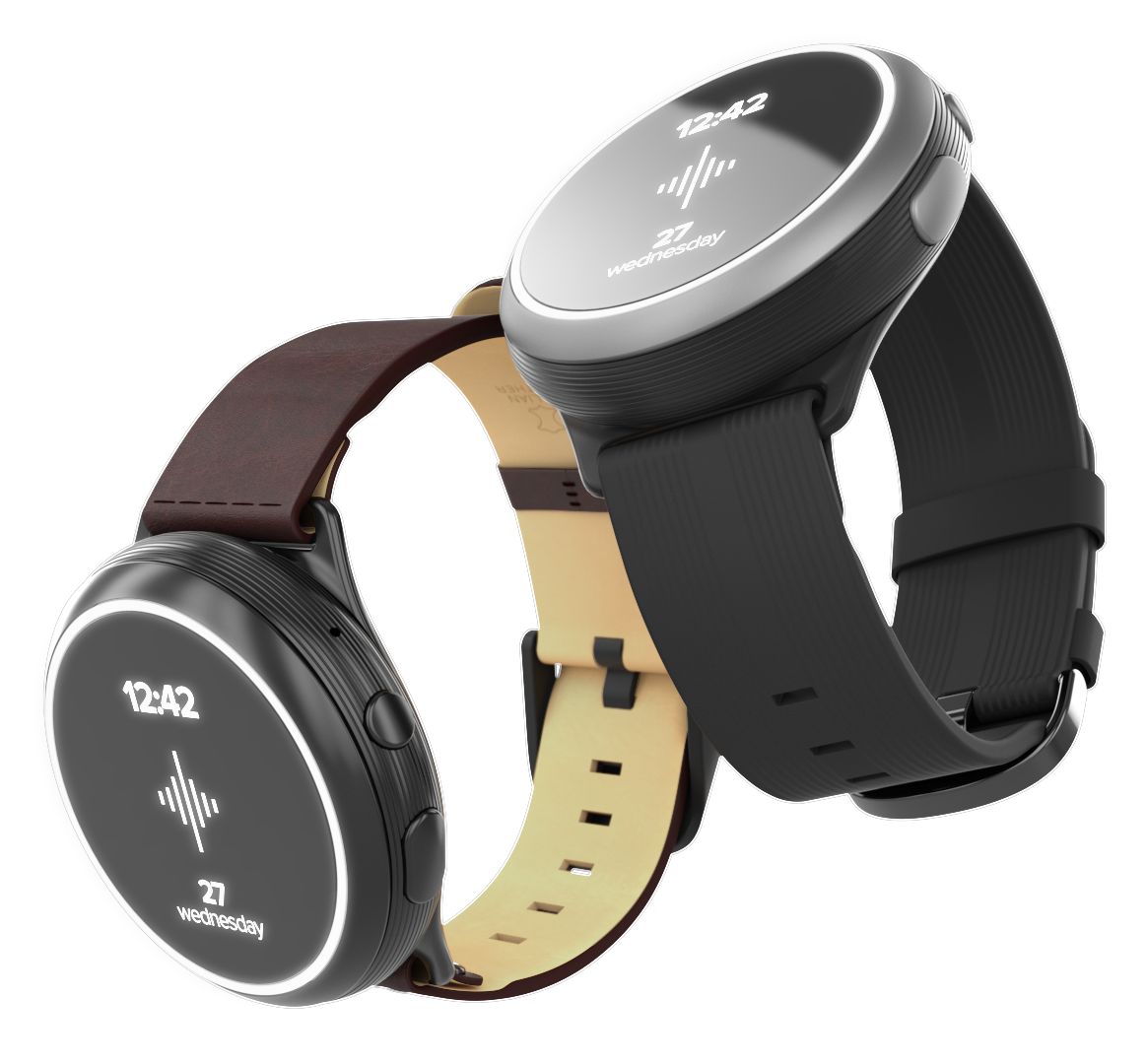 The Soundbrenner Core is a 4-in-1 Smart Music Tool, bringing all the essential music tools in a premium wearable. It features your everyday watch plus frequently used tools; a Vibrating Metronome, Magnetic Twist Tuner and a Decibel Meter, making it a versatile and portable music tool. When connected to Soundbrenner's Metronome app, the Soundbrenner Core performs a multitude of different functions that seamlessly integrate into a musician's workflow.
Features
VIBRATING METRONOME
The Core features a stand-alone vibrating metronome that let's users feel the beat by producing vibrations 7x stronger than the average smartwatch with its 7G ERM Vibration Motor. Its dual OLED display, capacitive touch sensor and on-device controls allows users to customize the rhythm settings on the device including tempo, time signatures, subdivisions and accents.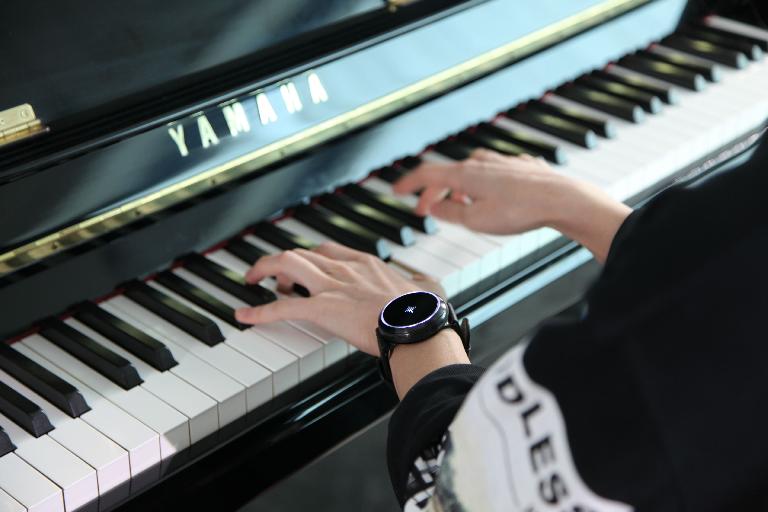 MAGNETIC TWIST TUNER
The Core turns into a chromatic contact tuner that attaches to an instrument's tuning pegs via its magnetic port. A magnetic contact piece is included in every box for instruments that do not have magnetic parts. It captures micro-vibrations from the strings to tune and guides the user to the right note with the 8 section LED ring color guide and OLED display. Users can also select different standard pitch frequencies between 430hz to 450hz at 1hz increments.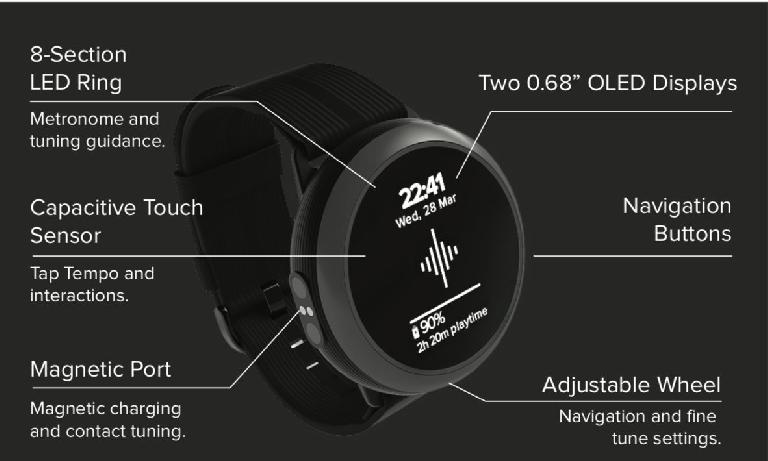 DECIBEL METER
The Core's internal microphone picks up surrounding volume levels and displays the decibel level to the user when activated. A vibrational alarm and light alarm will go off when the volume levels pass a pre-programmed decibel threshold. Users can choose to enable and disable this feature and select the percentage level at which the user wishes to be alerted at.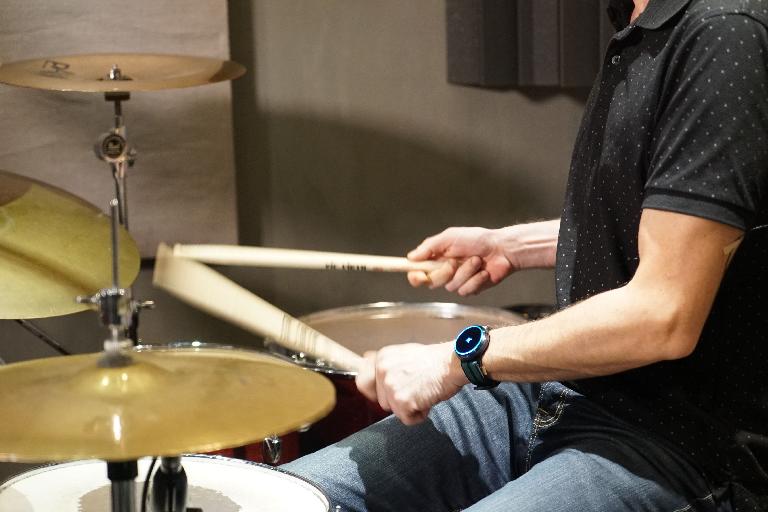 WATCH
The Core shows the time and date when users look at the display. When not in use, the Core stays in standby mode to perserve battery. When connected to the user's smartphone, the Core can receive push notifications including text messages, incoming calls and other schedule reminders.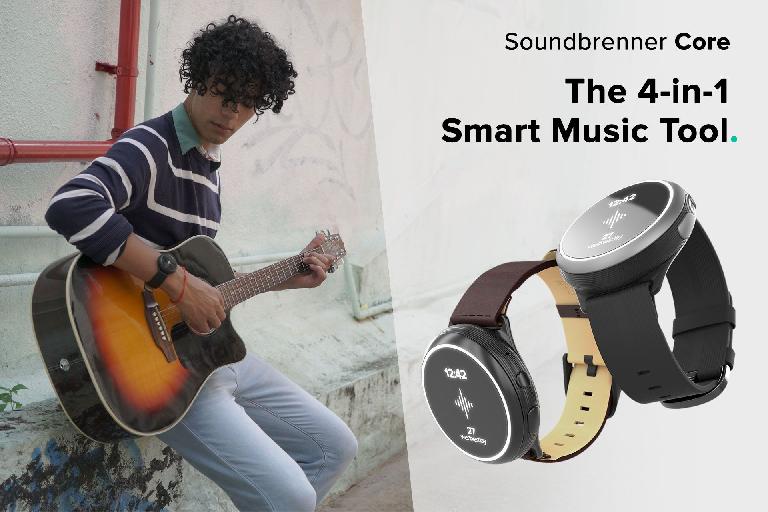 The Core comes in two premium models, the lightweight polycarbonate Core with its aluminum bezel and silicone band. The second, Core Steel, made from the material favoured by legendary watchmakers, Stainless Steel, comes with an authentic Italian leather band.
We're intrigued to see how this product works in the flesh - are you excited to try one out?