Soundmit 2019: ChiralityAudio FX Pedals
These unique, custom built guitar pedals for guitarists and synths are capable of some remarkable effects and results. See and hear them in action in this short video from Soundmit.
Brothers Enrico and Nico have formed ChiralityAudio which create effects pedals for guitarists and synthesists. Here they explain what's on offer and perform using Korg and Sequential synths. Check out the video from Soundmit 2019 to hear what these amazing boxes can do.
Splinter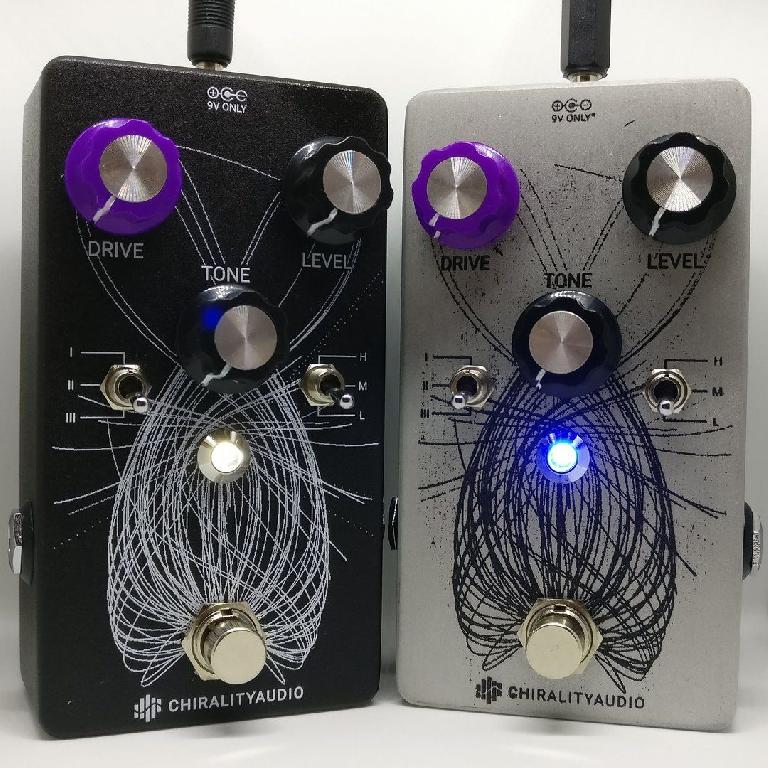 Gain and diodes selection offer a broad overdrive palette, from subtle harmonics enhancement to more complex textures. At low gains, the Splinter Overdrive works like a clean boost, giving your instrument more body and sustain without altering its features. At higher gains rhythms get crunchy and leads cut through the mix.
Bandwidth control to match the frequency range of your instrument and/or what you're playing.
Increased headroom provides a better transient response and can handle line level signals. The higher headroom gives you more control over your playing, making the pedal very responsive to your touch, with either low or high impedance pickups/drivers.
Standard 9V power supply: the increased headroom is generated internally, so you don't have to carry around that extra 18V power supply. It's 9V everywhere on your pedalboard!
True bypass switching implemented with a dedicated PCB: no hand wired footswitch!
Carefully designed PCB: we take quite some time to design the guts of our products. Functional partitioning and layout recommendations from IC vendors might not look cool on Instagram, but they are a guarantee of better signal integrity and optimal working conditions for all components.
High grade electronic components (high precision, low thermal drift) sourced from authorized dealers only – Burr Brown OpAmps, Neutrik jacks, NKK switches, WIMA capacitors.
RoHS compliant (lead free) PCB and components. It makes no difference to your sound, but it's one of our ways of respecting the Planet.
Hand crafted with painstaking care in Europe.
Black Swan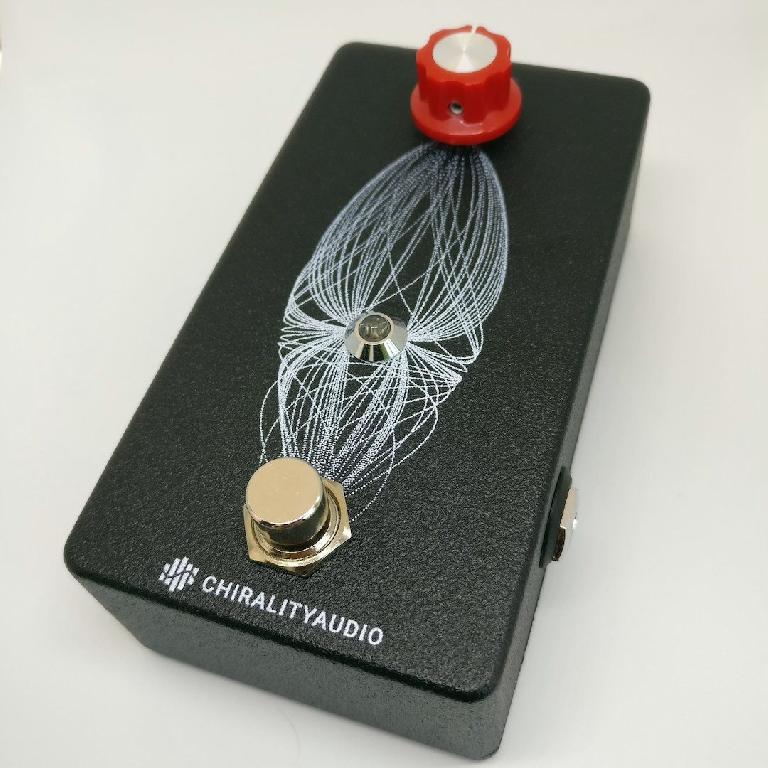 One knob doesn't mean one trick pony. From stoner to modern blues, the Black Swan will handle whatever you throw at it: chunky rhythms, thick single notes riffing, singing melodies, and solos!
Great intelligibility: whether you're playing complex voicing chords or super fast shred solos, the Black Swan will leave intact all the nuances of your playing
Great low frequency response: plug your bass, baritone guitar, 7 string or detuned guitar into the Black Swan, we promise a huge and growly tone!
No harsh treble: we voiced the Black Swan to keep presence and clarity without those fizzy highs. Stay clear in the mix!
Interacts well with the instrument: clean your tone by just rolling down the guitar volume, and still get a precise representation of the instrument
Works great in combination with ambient effects, making it a great choice for shoegaze and post-rock sounds with doomy distortions
LOUD, LOUD, LOUD: turn the knob past noon to unleash the beast