The clever folks from Cremacaffe have been in touch to show us their latest synth stand, Spike XL. Designed for large desktop synths and drum machines it could also improve your posture while playing.
SPIKE XL is a straightforward synth stand for your heavy devices, which improves your posture while playing any desktop synth, drum machine, professional music gear and electronic devices with compatible dimensions.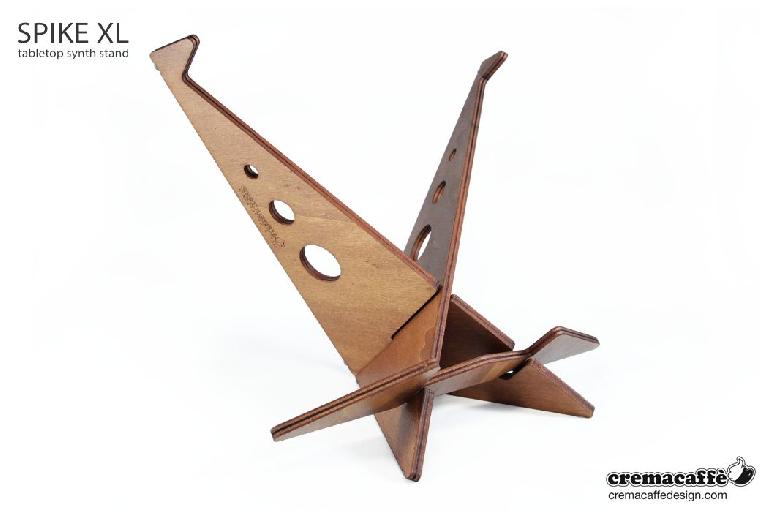 Our Clients have been asking for a bigger version of SPIKE, our popular double angle stand. As its smaller brother, SPIKE XL offers you two different playing angles, 30° and 60°, by simply rotating your stand upside down. This XL version can accommodate devices up to W 22 x D 16 x H 2,3 in (W 55 x D 40 x H 6 cm). Made of just three interlocking wooden pieces, SPIKE XL is available in three ecological finishes: Natural Poplar, Walnut and Black.


Rock-solid, super-light, antiskid and ergonomic, SPIKE XL can be flat-packed in seconds, ready to fit in your backpack or laptop bag. The quality handcrafted soft bag it comes with protects the stand from scratches and dirt.

Our products come from long prototyping sessions to offer you the best design result. All Cremacaffè stands are then laser-cut, stained and sanded, hand finished and numbered one by one.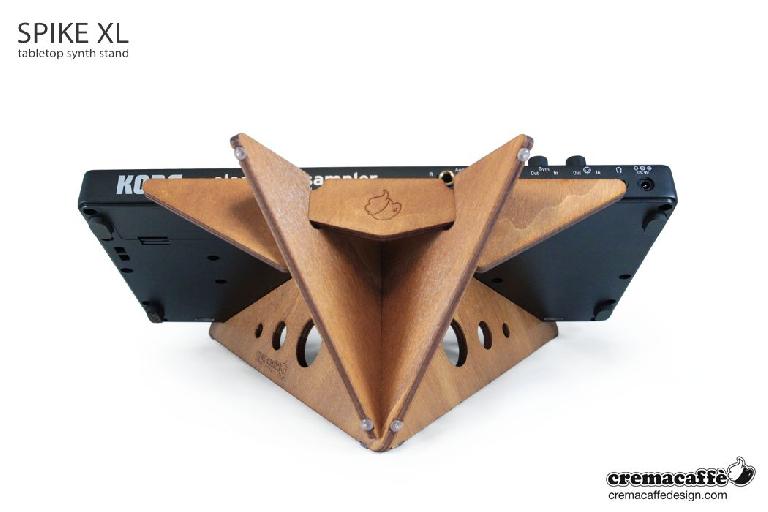 Watch JAde Wii exploring the new Spike XL in this short video:
Material:

Poplar Plywood

Weight: 140 g

Dimensions: W 285 x D 260 x H 170 mm

Compatible devices dimensions:

W 550 Max. x D 400 Max. x H 60 mm

W 22 x D 16 x H 2,3 in

Finish: Natural, walnut, black
Price: $48
Availabile: Now!
[courses_slider]