Synth Legend, Hiroaki Nishijima, Now Leads Behringer Synthesizer Innovation Center
Hot off the heels of the surprise launch of Behringer Korg MS-20 clone, the K-2, they've announced that the inventor of the MS-20 has joined the Behringer synthesiser team in Japan.
One thing to take note of before you delve into the press release below. The man responsible for the Korg MS-20 synthesizer just joined Behringer. If nothing else has convinced you of late of how serious Behringer are of taking the synthesizer market by storm, this should.
Here's why this news is so important:
Behringer announced today that Hiroaki Nishijima, synthesizer icon and inventor of the famous Korg MS-20 Synthesizer, will lead Behringer's new high-tech innovation center in its Tokyo headquarter.
Behringer's vision is to build a large research and development center and invite many talented Japanese engineers to focus on flagship synthesizers, samplers and other innovative product designs.
About Hiroaki
Nishijima
"Ever since I was a child, I was always excited to disassemble toys and explore how they work. My father and grandfather helped nurture that side of me by teaching me electronics and how to solder while attending third year of elementary school.
During that time, I got into music. I started playing with my brother's classical guitar and eventually got lessons from an actual classical guitar teacher. I continued to play and improve until I noticed I was becoming better at it than my brother.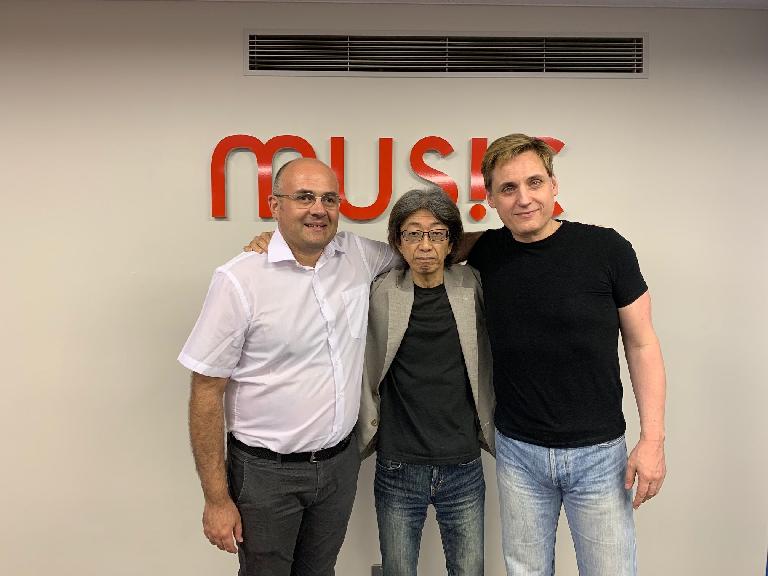 As my skills grew more diverse, so did my taste in music. Pink Floyd, King Crimson, Genesis, ELP and I Pooh became my inspirations. In junior high school, I bought an electric guitar and formed a band. That's when I saw a synthesizer for the first time. It was amazing and I wanted one for myself, but it was just too expensive for a student like me.
When I entered university, I studied electronic engineering and played in a band. While that was going on, I'd also repair my friends' amps and would design effects on the side. After graduation, I joined Korg to develop synthesizers like the MS-20 series, Sigma, KES and PME-40X series, Z3 and even Korg'scomponent modeling technology.
Over the past few years I have watched Behringer deliver high-quality synthesizers and pursue a very strong mission to deliver impressive instruments to musicians around the world. I reached out to Uli Behringer because I wanted to be part of his mission and help Behringer design world-class musical instruments. This is my dream, too.
These days, it's difficult for current Japanese companies to create the types of synths that I used to develop. This is why I joined Behringer because my ambition to create professional analog synthesizers coincides with Uli Behringer's love of musical instruments and with that I'm very excited to see what we can dream up.
I am currently looking for experienced embedded software leaders and engineers for our new Japanese Innovation center in Tokyo. Please can contact us at [email protected]."
About Music Tribe
Uli Behringer, Founder of Behringer and Music Tribe commented: "I am extremely proud to have Nishijima San on our team. This man is a legendary synth icon with decades of experience.
Ever since I designed my own synthesizer in 1977, I have always been obsessed with synthesizers and today, Behringer is on a mission to bring back classic synthesizers as well as design completely new instruments and make them available at prices everyone can afford. We at Behringer believe that everyone should have access to the amazing synthesizers and sounds of the 70's and 80's."
Uli continues: "We are currently recruiting experienced synthesizer engineers from all over the world to join us in our synthesizer mission. People interested can directly contact me at [email protected]."