If you love hardware synths and music machines you'll want to listen to our Synth Stories audio podcast. In episode 002 Panic Girl talks about using the JoMoX XBase 09 on The Breeze EP.
Panic Girl, aka. Martha Plachetka, hails from Munich, Germany. Her music spans a wide variety of genres and styles and is rich, intricate and full of analog and modular synths as well as her distinctive voice. Panic Girl's latest EP, The Breeze, delivers dreamy pads and evocative lyric-less vocals that weave in and out of warm, crunchy beats made with the JoMoX XBase 09.
In episode 002 of Synth Stories, Panic Girl explains her attraction to the JoMoX drum synth, and how it became the inspiration and foundation of the whole EP. During the podcast, Martha shows how she created the drum synth sounds for the track, "Magick".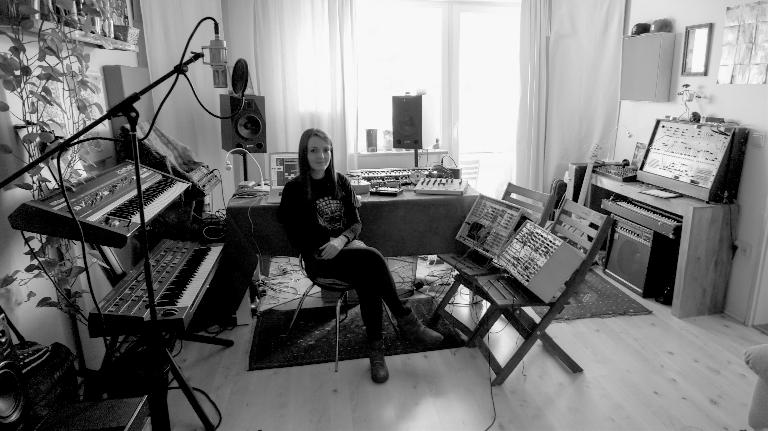 With music, how the recording sounds is the most important thing. It doesn't matter how you made it or if you're a man or a woman.
Martha knew from a very early age she wanted to get into music. She's loved listening to music, playing music, singing and dancing, and started learning piano when she was about 8. In school she loved choir lessons. And this love of all things audio developed. "When I was 20 I wanted to get more serious into the technical side of audio. I went to SAE in Munich and did an audio engineering course. After that I became a tutor, supervisor and lecturer."
Soon Martha became the first woman lecturer at SAE Munich. She taught a course on electronic music production. "It was exciting especially because there are not too many women in the industry. The other teachers told me I had to learn things on my own. It was actually the best thing for me to figure things out quickly and effectively.'
However, it wasn't all plain sailing, "once another woman told me I was too young to teach her anything!" In the beginning the other teachers observed her closely to see if she could teach and if her knowledge was good enough. But it all worked out.
"The nice thing about audio is you can hear very quickly if someone can do it or can't do it," Martha continues. "Sometimes, how you get there isn't too important. At the end of the day you have to sound good and with music, how the recording sounds is the most important thing. It doesn't matter how you made it or if you're a man or a woman."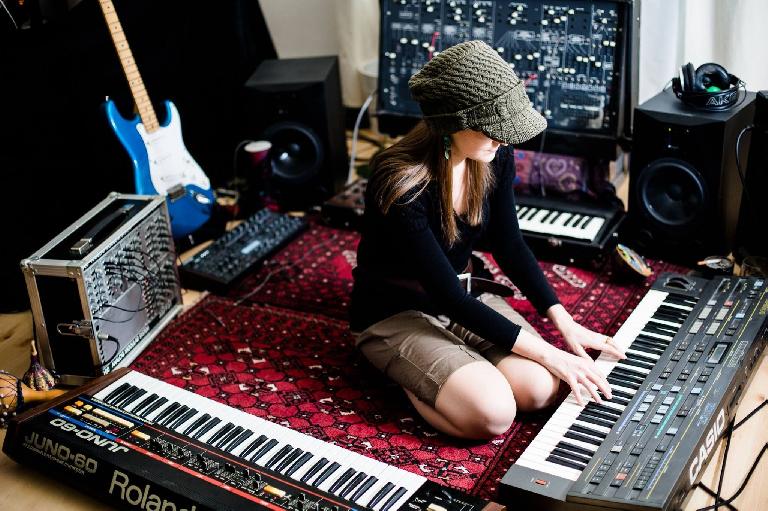 [courses_slider]
Martha fell in love with the sound of the JoMoX XBase 09 which a friend had loaned her. She explains that the fullness and richness of the sound is what she loved the most. The bouncy, crunchy sound of the XBase was the starting point from the track, The Breeze, which is how the entire EP came about.
At the same time Martha discovered the music of Susumu Yokota which has a very light, airy feel. This, as well as the JoMoX XBase 09 inspired the Breeze EP.
Unfortunately, this XBase 09 unit had a partially broken sequencer which made sequencing some steps impossible on the machine itself. Not to be deterred, Martha simply sampled the drum synth's sounds into Logic Pro.
Another synthesizer Martha used prominently on the EP is the Casio CZ-5000 for some noise and percussive sounds. There are a few audio plug-in effects which help to give the rhythmic sounds their distinctive grit and warmth and the rest of the sounds that spacious reverb sound. The D16 Toraverb features heavily throughout "Magick" and the whole EP. For the drums D16 Devastor was used to process all the beats for that bouncy, crunchy feel. Rough Rider from Audio Damage, a stereo compressor, also helped to give the drums a gritty feel. Decapitator from Soundtoys is a saturator used more in the background to help shape the drum sounds.
For her vocals, Martha used Toraverb and GRM's experimental delay plug-in. All this helped to keep her voice in the background and sound more like an instrument. With that in mind, Martha hasn't been writing lyrics for a few years, but adds some words which helps to make her voice more like an "effect or instrument track".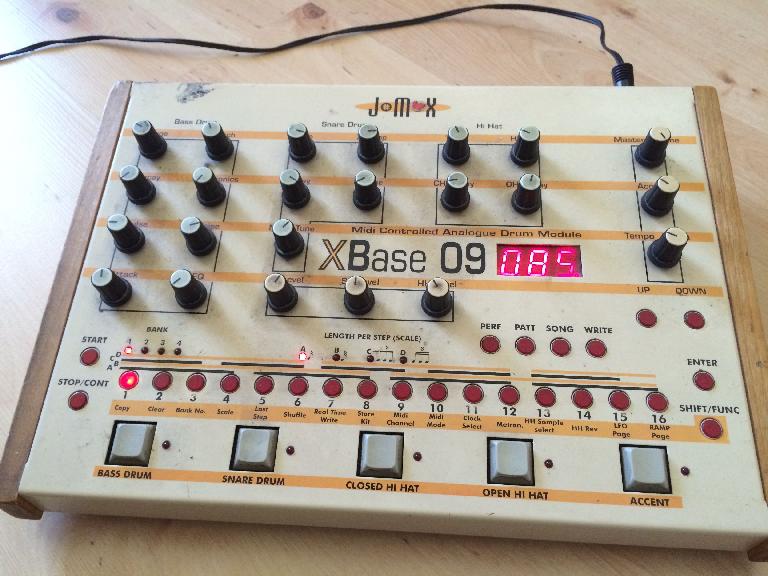 Martha is going to work on a new EP which will be based on modular and semi-modular synthesizers. She has an ARP 2600 and Doepfer A100 Eurorack system which she is planning on using extensively. Martha is looking to expand her Eurorack system with new modules from Make Noise, 4ms and Endorphin. In her studio, Martha also has some BASTL instruments modules. One of these she soldered herself, which is something she enjoys doing.
With modular synth you have to patch everything yourself. Sometimes I can be more creative when there's more limitations.
Martha has been exploring modular synthesis for many years, and feels the rise in popularity with music hardware and machines is because musicians have too many options and possibilities inside most music software now. But with modular synth hardware, you use your hands and don't look at the screen which she feels can be relaxing. Having restrictions with hardware synth modules is something Martha finds musically creative. "You have to patch everything yourself. And sometimes I can be more creative when there's more limitations" she explains.
Then there's the aesthetic side of it. The eurorack modules look good. She laughs at this, but in all seriousness, "when you go into a studio and you see a Eurorack modular system it looks impressive." And that in itself can help inspire new sounds and music to be born.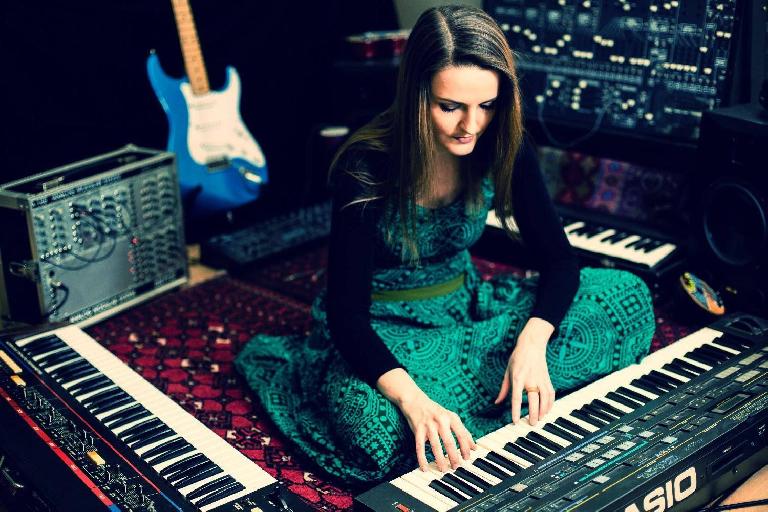 You can listen to the entire Breeze EP on SoundCloud for free and buy it from iTunes and Bandcamp.
Links: