Does a sub €450 analog/digital 2 oscillator monophonic synthesizer based on old Russian, Soviet era, analog synthesizers tickle your fancy? Then you're going to love the MBS-100.
AVP Synths have just announced a new monophonic bass synth. Before we question whether we actually need another one (Moog Mother 32, Behringer D, Roland SE-02... etc) check out the specs on this one. Plus being inspired by Soviet era synths will likely give it a different vibe to the aforementioned mono synths.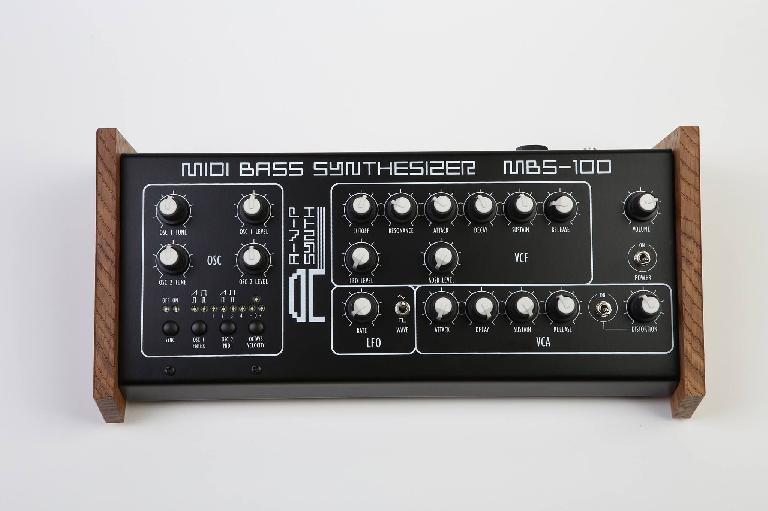 We're waiting on a video with line out audio to arrive so we can actually hear this lovely looking synth in action.
Here's details and photos from Guga Gusein / AVP Synths in the meantime:
MBS-100 is a monophonic bass synthesizer inspired by synthesizers produced in the soviet era times while having the flexibility, MIDI control and compact steel package of the 21st century. It has 19 knobs, 3 switches and 4 buttons with which you can control the parameters of the sound and MIDI.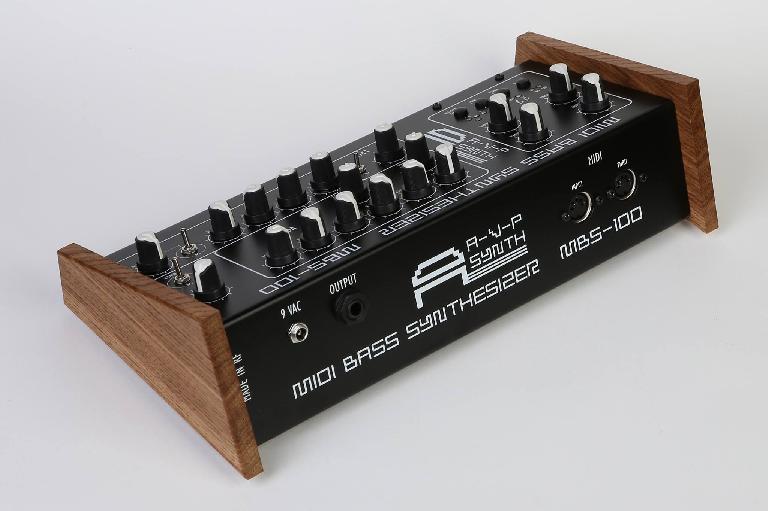 MBS-100 Details:
Method of synthesis – hybrid analog-digital synthesis;

Voltage-controlled digital oscillators (VCDO) - two, each with four waveforms: saw, square, pulse 1 (25% rate), pulse 2 (10% rate).

Note: Pulse 1 and 2 are similar to PMW but are fixed similar to «Aelita», «Polivoks» synthesizers for e.g.

Octave ranges - 3 octaves for OSC1 and 5 octaves for OSC2.

Voltage Controlled Filter (VCF) - one fully analog 12 db/oct low pass filter with cutoff and resonance parameters;

Envelope Generators (ADSR) – two;

Voltage Controlled Amplifier (VCA) – one, fully analog distortion effect selection switch;

Low frequency oscillator (LFO) - one with two waveform options (square and triangle) to control the VCF.

MIDI interface - MIDI In, MIDI Thru (16 channels + Omni);

Audio output - one mix output (mono 6.3 mm jack);

Controls - 19 knobs, 3 switches, 4 buttons and 11 LED indicators;

Case: durable steel case with wooden sides;

Weight: 1 kg;

Dimensions: L30 x W16 x H8 (cm);

External power supply – 220v adapter 9 VAC (included).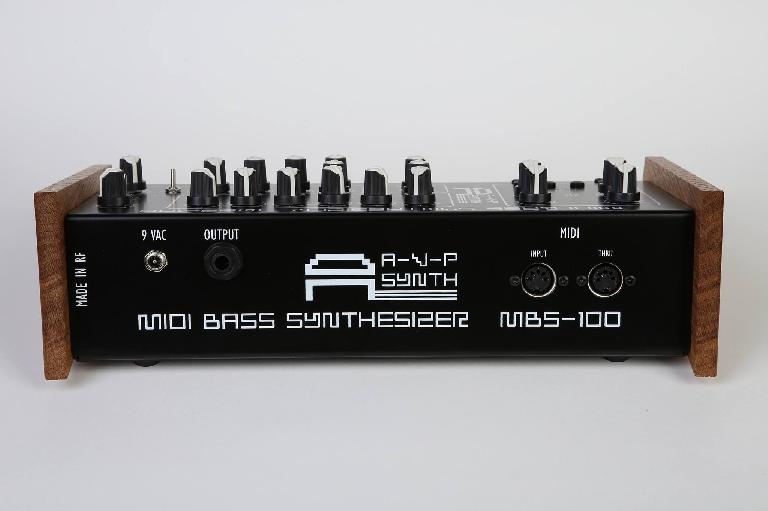 You can read the full manual here: https://drive.google.com/file/d/0B0vHJq8_zIzOdXRGbDBoRTg5SUk/view
Price: 449 EURO (or its USD equivalent)
Trackable shipping to Europe/UK, USA/Canada is included. For other locations, please contact us for a quote!
For all the inquiries please email: [email protected]