These cute case / stands for the Korg volca range of synths are not only adorable, but also practical, flexible and affordable. The first batch are entering production now. Act quick if you want one.
These new cute muti-functional case / stands for the Korg volcas by Andy Turner (http://korple.com) have just reached production. In fact what you're seeing is the first production unit of the Volca V-Stands.
Edit: Since this article went live it appears that Korple have renamed the stands to Volca Swingcheeks.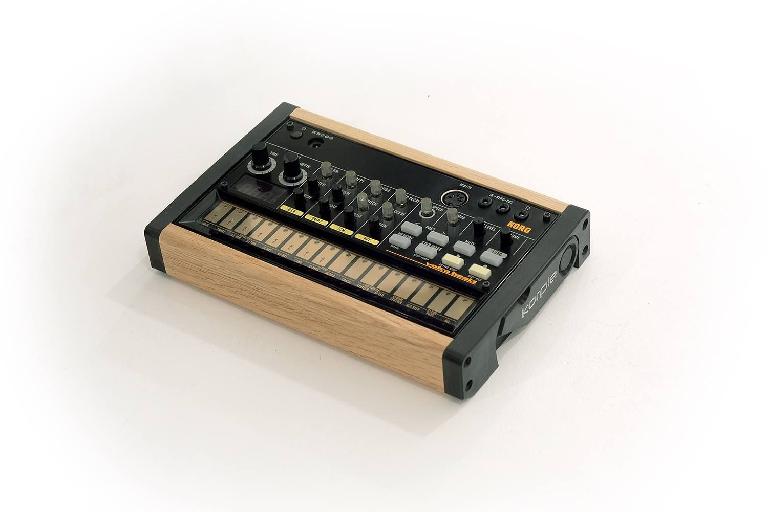 Andy explains, he'll "be producing them in oak and beech" though there's a possibliity other wood could also be used. Each V-stand features folding plastic end cheeks. And initially the production run will be just 10 which Andy has promised he'll scale up if there's interest.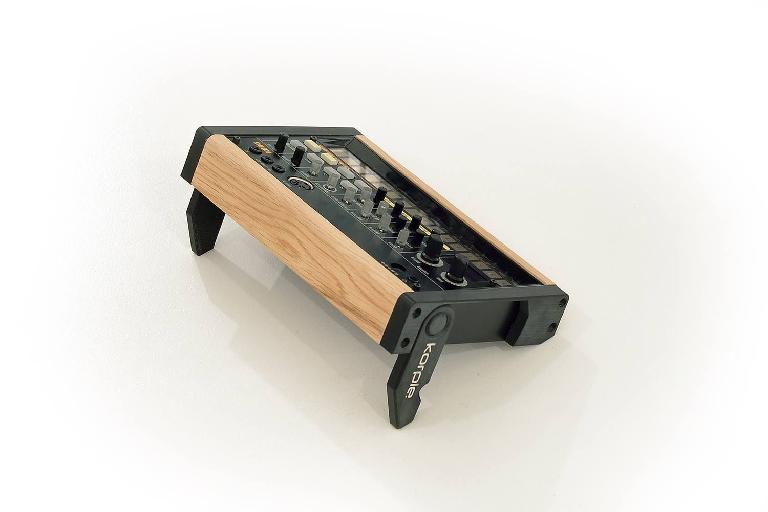 These cute and portable cases are selling for £40 GBP with free shipping in the UK. And are "made in Sheffield, birthplace of synthpop!"
One other interesting consideration is the ability to link multiple Volca V-Stands together. It's something Andy is working on figuring out as we type.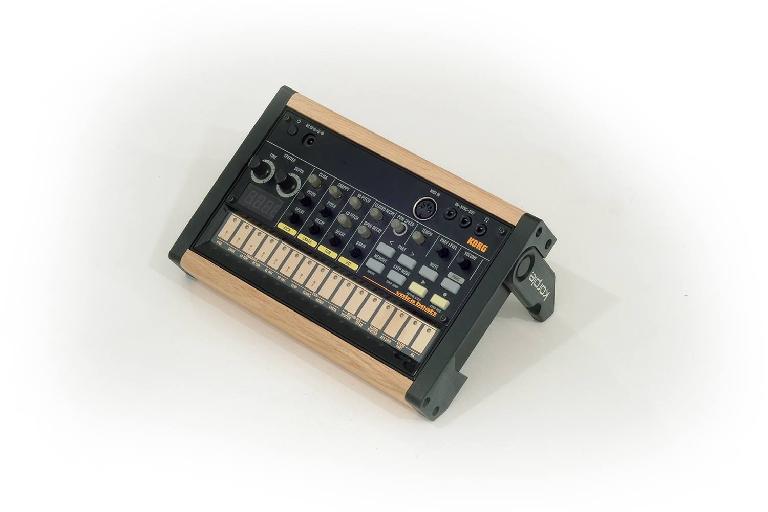 [courses_slider]
If you want to protect your precious Korg volca analog synths in a cool looking wooden case that doubles as a stand then you'll want to contact Andy soon to reserve yours.
There are other options available to Volca owners. The most recent one that came to our attention is not as portable or affordable as the Korple Swingcheeks, but it doubles up as a case and a MIDI controller for up to four Korg volcas. You can find out more about these here.