Like something out of Tron, could this stand be the future of synth stands for those who love their synths and machines on a sturdy, transparent, fluorescent stand?
Joel Hewitt has decided to share his personal stand for the Novation Circuit witht the rest of the world and manufacture them. And we're glad he did. There's lot to love about this electric transparent synth stand.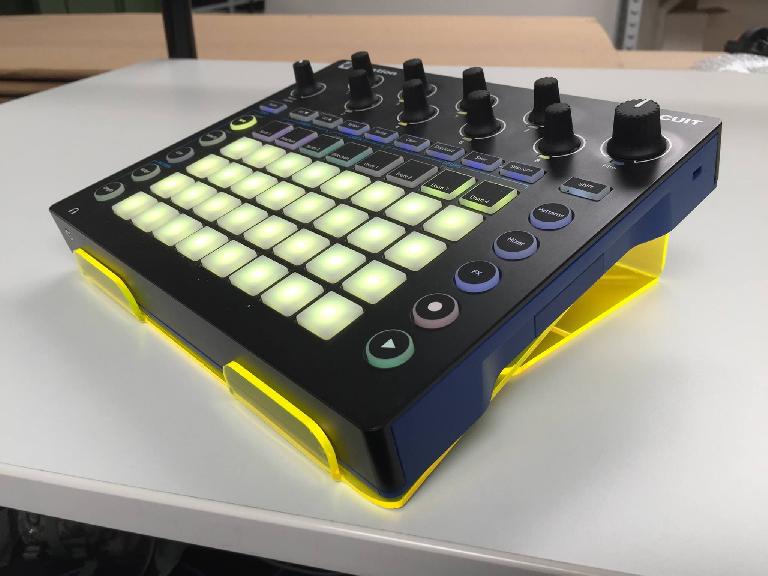 Due to popular demand, and the need to cover materials before production starts, Joel has limited the first run of these stands, which should also fit the Elektron Digitakt, to 30 with a time frame of about Mid-August for UK postage arrivals. Here's some more info on the stand and you can place your order by joining / visiting the Circuit Owners Facebook group and simply commenting your interest/order.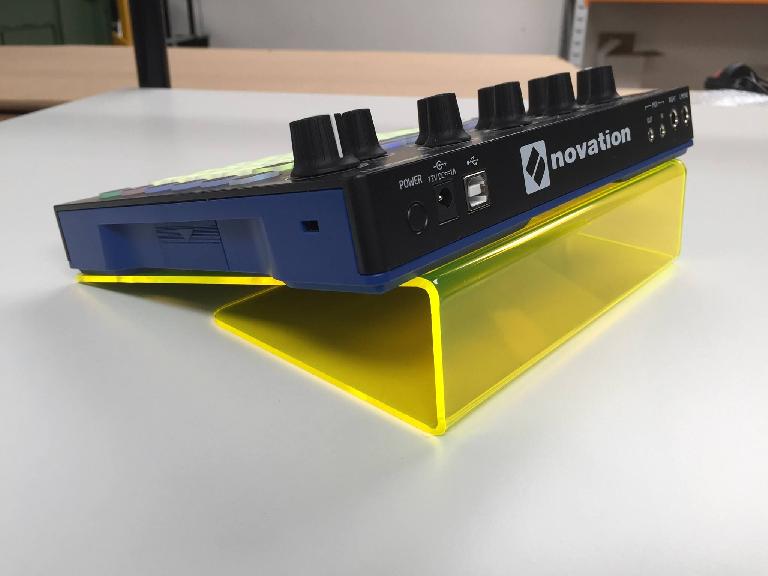 The price for the Electric Circuit Stand is £25 GBP plus £5 postage to the UK. £10 to Europe and £15 Worldwide.

Joel tells us he can "do these in both the fluoro yellow, a flouro orange colour and solid orange. Black is possible as well. They are a prototype at this time but I can confirm the platform is a very solid base for great usability. I am looking into making this a full-time venture for all synths so I will continue to post updates on here for you guys and gals. I am currently working on a Maschine MK2 stand as well."

And here is the fluorescent stand for Native Instruments Maschine MK2 currently being worked on: