if you have a new Macbook Pro with Touchbar you can use it as a very capable and customisable MIDI controller for software and external hardware with this app.
OK. So this app won't transform the whole surface area of your new 2016 MacBook Pro (with Touchbar) into a MIDI controller, but it will add MIDI paramter sliders and controls to the TouchBar.
I'm not going to say I told you to expect this day... although I did... ahem.
Anyway, MIDI Touchbar is here, it's real, and it's free. If you're fortunate enough to own a new MacBook Pro (yes the one that's done away with USB ports and SD card slots) then you can download it here and get going.
Here's the main features of MIDI Touchbar 1.0:
Control your favorite DAW (Ableton Live, Cubase, Logic..), Pure Data, Max or any external MIDI device with the touchbar.
Open and close MIDI Touchbar with the icon in the control strip. MIDI Touchbar always stays in front.
Customize MIDI Touchbar to your needs.
It's for free and will be!
Although I'm not personally the biggest fan of the TouchBar (give me tactile buttons I can feel in the dark over glass touch screens I have to look at), MIDI Touchbar looks to be an interesting use of the technology, and something useful for musicians and producers, whether you're running a DAW or external MIDI hardware.
You can customise MIDI Touchbar (see below)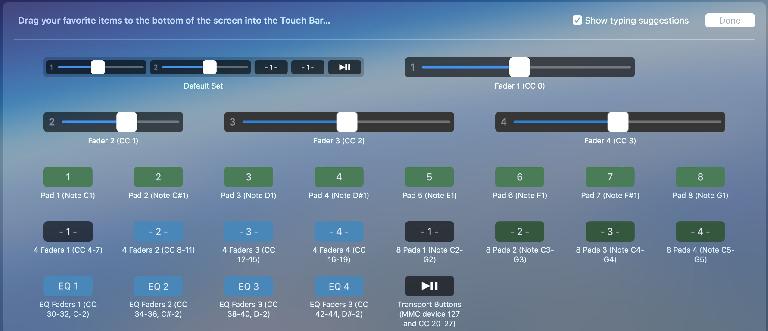 Curious whether this will be something you can use when making music on the road? Download it and try it. It's free!