If you have a Korg volca, or four, this beautiful wooden keyboard controller could be yours for just €400. It's an ingenious design and one that accommodates the volcas in an ergonomic way.
Israel Criado Martin is a genius. Israel is the man behind this (as yet) unnamed wooden controller and case/stand for upto four Korg volcas. It's designed with aesthetics and ergonomics in mind. Here's what makes it special and how you can own one too.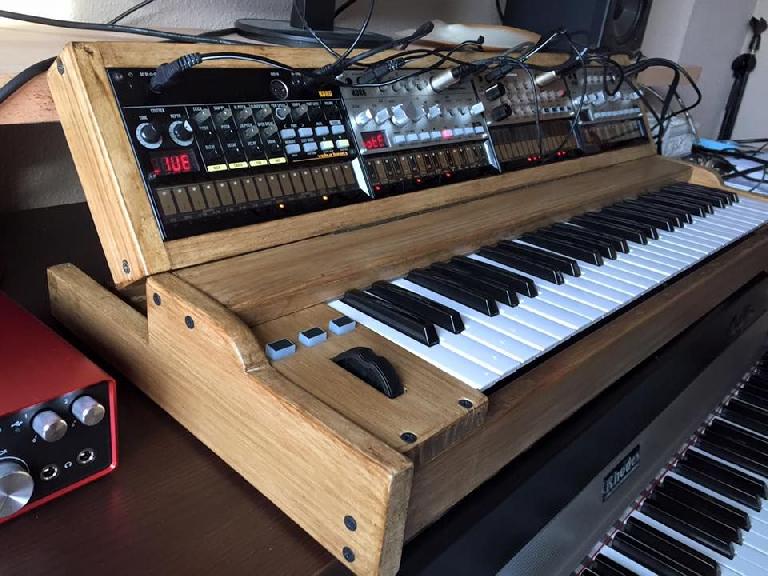 It was just 12 hours ago that Israel published photos of his beautiful DIY multi-Volca controller on Synthesizer Freaks Facebook Group. As he says, "it took me a while but finally made it. This puppie is 100% finished and booked months ago for one of you freaks. I have another unit in good progress waiting for an owner...And could make a couple more.. anyone in?"
Interested in having your own volca controller in this style? Contact Israel and order one now.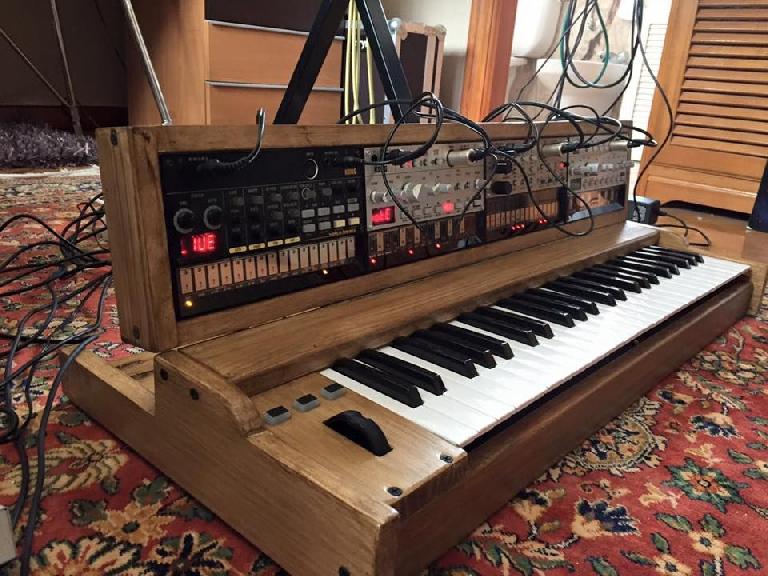 So what is it again? This is the ultimate controller for the Korg volcas (volcas not included). it allows you to choose which Volca to play by switching MIDI channel "with the keyboard to enter/record sequences in a easy way or play leads or lines."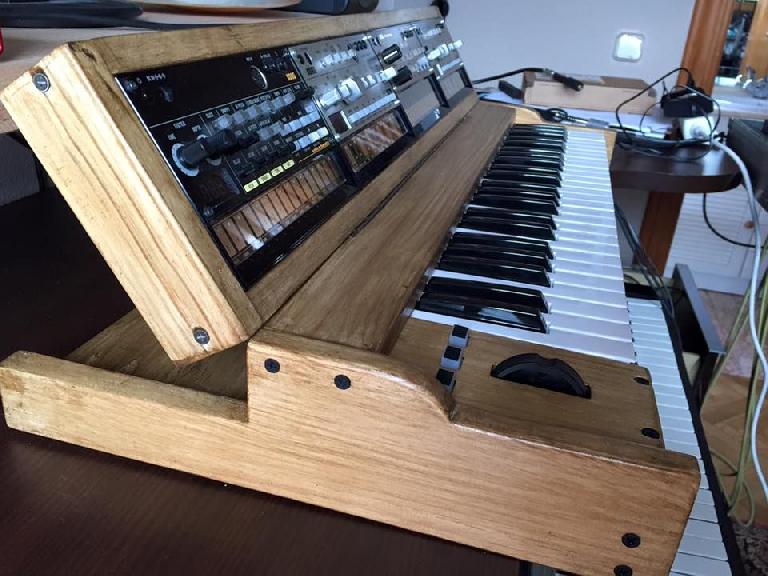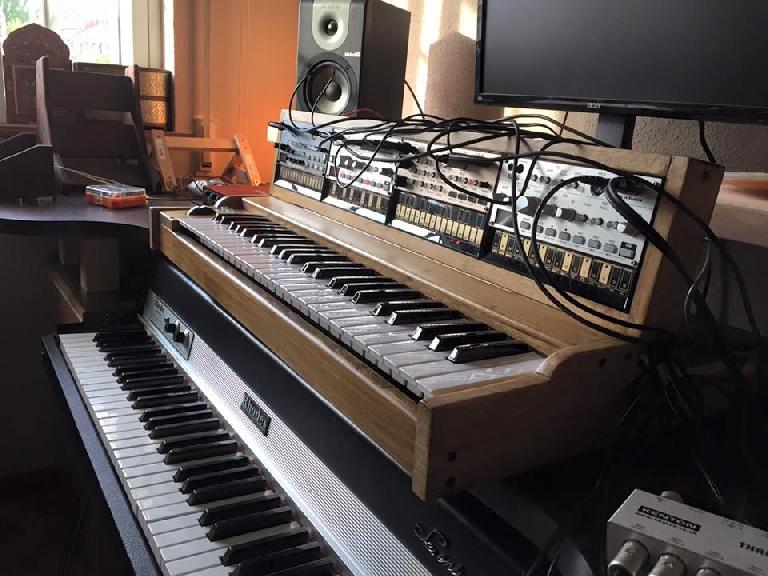 [courses_slider]
The keyboard itself is a component and not a full synth. The synths are the volcas which you'd need to provide yourself. One of the features we love, aside from the gorgeous wooden exterior, is the ability to angle the volcas to lie almost flat or tilted up to face a user sitting down.
Israel is charging €400 plus shipping for this unique and beautifully made wooden controller and case for 4 volcas.
To buy this volca controller contact Israel.