The synth keyboard chopper is back with a practical new stand designed for the Roland Boutique SE-02 monophonic synthesizer. And it should fit all other Roland Boutique synths too...
Much like his adjustable stand for the Novation Peak, this rather ingenious tiltable stand solution enable your Roland Boutique synth to ergonomically match your playing position. The Cam Stand is made from aluminum, looks super sexy and is fairly easy to self-install. Although the Novation Peak Cam Stand was on sale for a reasonable £99 GBP, we understand the Roland Boutique Cam Stand will be priced at less than £50 GBP plus p&p.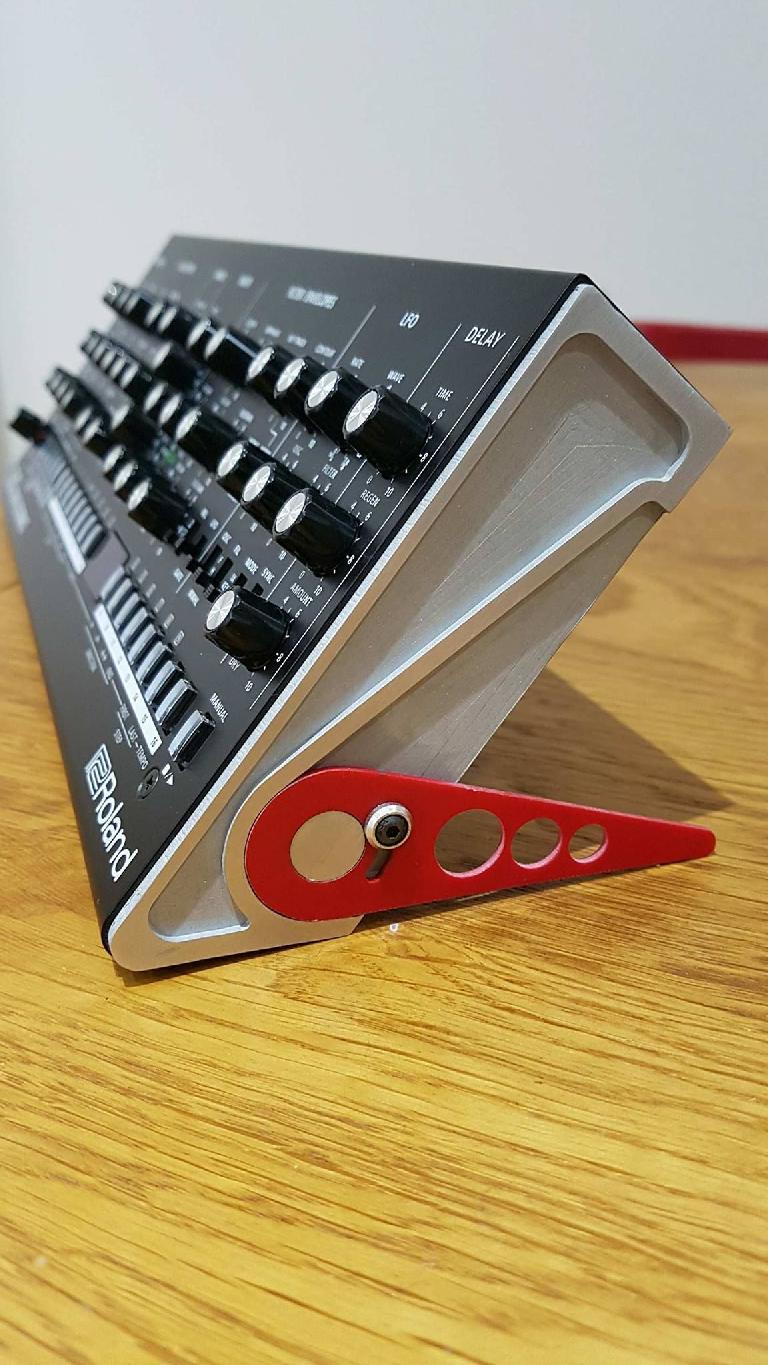 Here's some info from Haydn about how he makes the Cam Stand:
"The Peak Cam Stand is sand blasted for that clean look and part brushed to give some sexy contrast. I made this stand so it can be set to many different angles to suit your needs. I saw the cast aluminium version from Novation with only 2 stand angles and decided to add to the options with a Billet aluminium machined version and an extended arm connected to the leg for an Upright experience. I'm running this setup in my own studio and it's WONDERFULL!"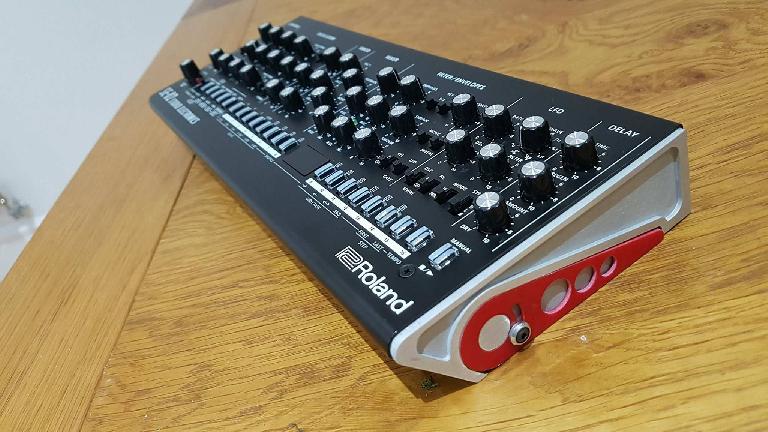 If you want to explore this or other stand, cover and desktop(ing) mods for your synths message Haydn via his Facebook page.