There aren't many objects that could visually compliment Teenage Engineering's OP-1 popular synthesizer. But Mixingtable's beautiful new wooden stand does so perfectly.
We've covered the beautifully made wooden stands for different synths and controllers by Mixingtable before. So it should come as no suprise to see their gorgeous interpration of a desk stand for the Teenage Engineering OP-1 synthesizer. Yes, somehow, their designs still manage to stop me in my tracks.
This luxurious OP-1 Desk Stand is made from solid Walnut. It provides a 15 degree slant for the OP-1 and you can even rest your wrists on "the generously sized padded rest strip". A nice touch indeed.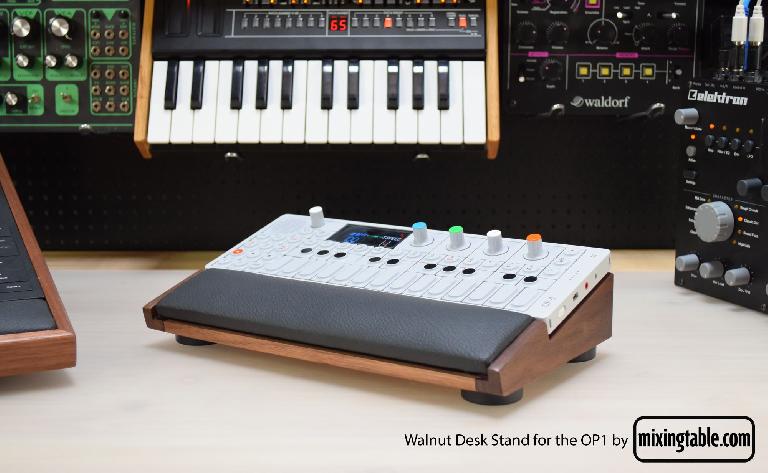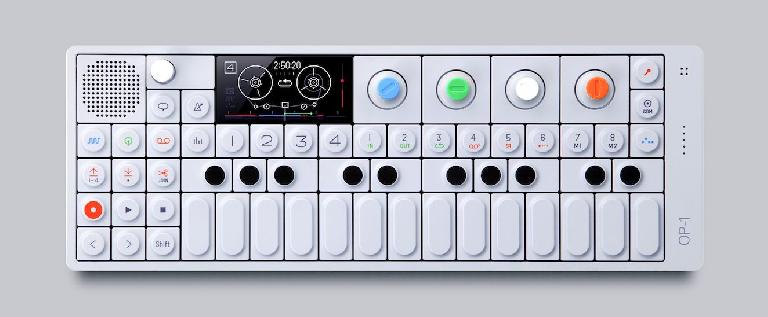 The OP-1 stand will only set you back 69 Euros (plus 18 Euros shipping worldwide).
Remember that Mixingtable make everything to order, so after you've ordered you can expect the OP-1 desk stand to start shipping 21 days later.
Learn more about Teenage Engineering's OP-1
here
.