Vector Hardware Synth With TouchScreen Gets Tasty New Features In Firmware 2.2 Update
Version 2.2 of the firmware for Vector Synth adds more user preset slots, improves the Overtone Generators oversampling factor and the ADSR Orbiter Warp.
The Vector hardware synthesizer has just received a firmware upgrade version 2.2.
The release builds on the recent versions 2.0 and 2.1 which introduced the Corner Matrix for a much more versatile configuration and placement of LP, HP and BP filters, increased polyphony to 16 voices, extended the orbiter with a new ADSR shape with separate envelope controls and more.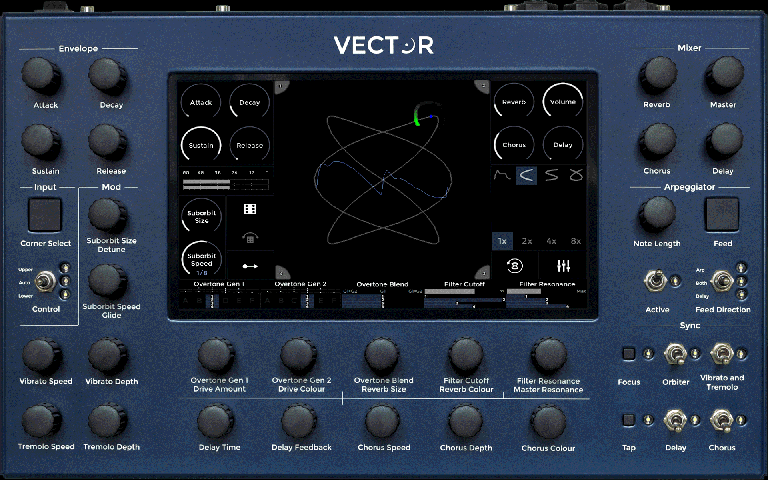 Version 2.2 doubles the number of available user preset slots including new built-in presets. The Overtone Generators' oversampling factor has been quadrupled giving a cleaner and more transparent spectrum and the Overtone Blend depth has been doubled. Furthermore, the ADSR Orbiter Warp now had its amplitude and frequency range increased for audio-rate movement.

Vector is a digital hardware synthesizer produced by a small team in Prague, Czech Republic. Introducing a novel synthesis method based around the Orbiter, a compact form-factor and a 7" touchscreen interface, it entered the European market in June 2019 and recently started shipping worldwide. Vector is constantly evolving based on the users' feedback and the firmware upgrades are available to all existing customers.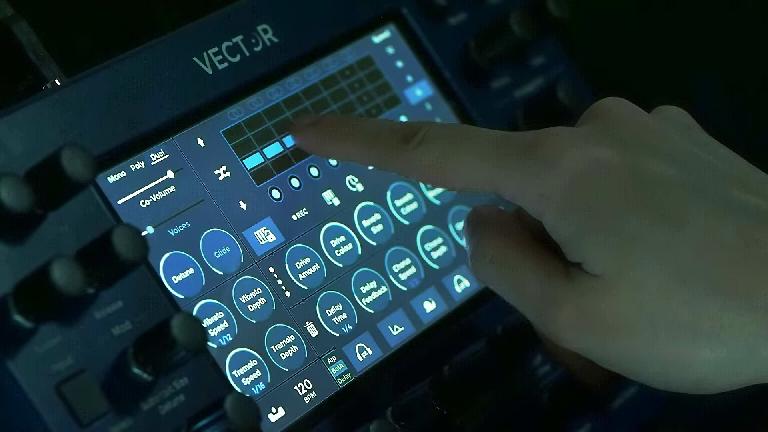 Main Features
Hybrid synthesis engine
Complex modulators
16 voice polyphony with per-voice filters
Extensive arpeggiator with a step sequencer
Carefully selected and tuned effects
7" capacitive touchscreen
25 smooth rotary encoders
7 toggle switches
Metal case 29×18×5cm (total height 7.5cm)
1.5kg weight, robust build
Stereo 6.35mm output (2× mono jack)
Stereo 6.35mm headphone output
Ethernet port
USB device, USB host
MIDI TRS input and output ports
Runs on ARM® Cortex™-A53
Powered by realtime Linux
32-bit internal processing
32-bit DAC (106dB SNR)
Firmware update via LAN or USB drive