If you are anywhere near Austin Texas / SXSW on the 17th and 18th of March 2017... then you're invited to the Austin Synth Expo, for free!
We are thrilled be a part of this year's Austin Synth Expo presented by The Deli Magazine. Many of you know that we're big into our synth news and tutorials and reviews. So it seemed like a natural fit to partner with The Deli who ran the first edition of Synth Expo last year which was a massive success.
If you're into synths and you're either at SXSW, or very nearby, then you're going to love the exhibitors who've jumped onboard and whose synths you'll be able to play with at the event.
Read more about the Synth Expo exhibitors in The Deli magazine here: https://issuu.com/mrgrieves/docs/austin_2017_pedals_synth_stompboxes/28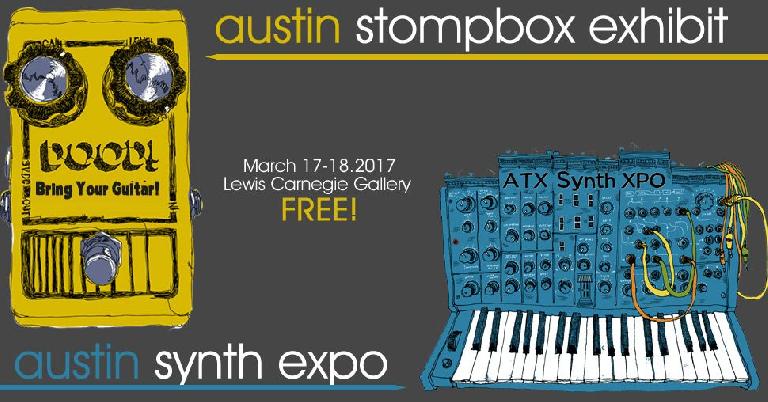 Here's the confirmed synth manufacturers:
4ms

Arturia

Critter & Guitari

Delptronics

Dreadbox

Elektron

Erica Synths

Eventide

Future Retro

Kilpatrick Audio

Malekko

Novation

Red Panda

Soulsby

Strymon

Warm Star Electronics

Yamaha

T-Rex