Volante Magnetic Echo Machine From Strymon Is A Multi-Head Stereo Delay And Looper Pedal
This new hardware unit from FX developer Strymon has many more tricks up its sleeve than you might expect. Delay, looping and MIDI control are just a few.
WESTLAKE VILLAGE, CA, USA: Effects developer Strymon is proud to announce its Volante Magnetic Echo Machine — focusing its innovative design on radically enhancing the sonic expressiveness of pedalboards as a stereo multi-head delay that also offers a looper and vintage spring reverb, with powerful sound-sculpting controls for limitless sonic possibilities.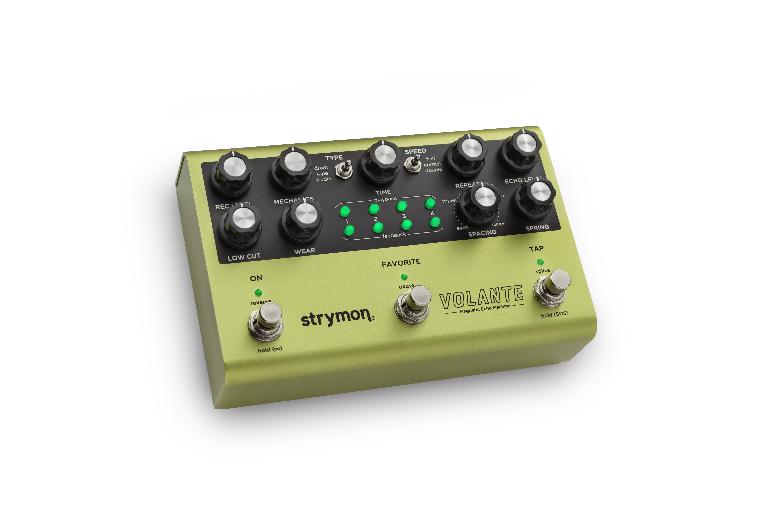 Situated at the center of Volante's control surface are four delay playback heads with individual playback and feedback controls — each head's playback level can be set for full volume, half volume, or off, and each head can be switched in or out of the feedback circuit. Creatively, users can even switch heads into the feedback circuit that are not activated for playback, putting the creation of complex rhythmic patterns, as well as reverb-like atmospheric textures, at anyone's fingertips.
Some classic tape echo machines included small integrated spring reverb tanks tuned to limited bandwidth. Strymon skilfully captured this vintage vibe for Volante by creating a spring reverb with a gorgeous, gentle character that stands up to scrutiny on its own while also enhancing delayed signals.

Needless to say, Volante also allows users to set the pan of each head individually for spacious, multi-head stereo delays. By default, all heads are panned center, with Volante still creating a pleasing psychoacoustic stereo image.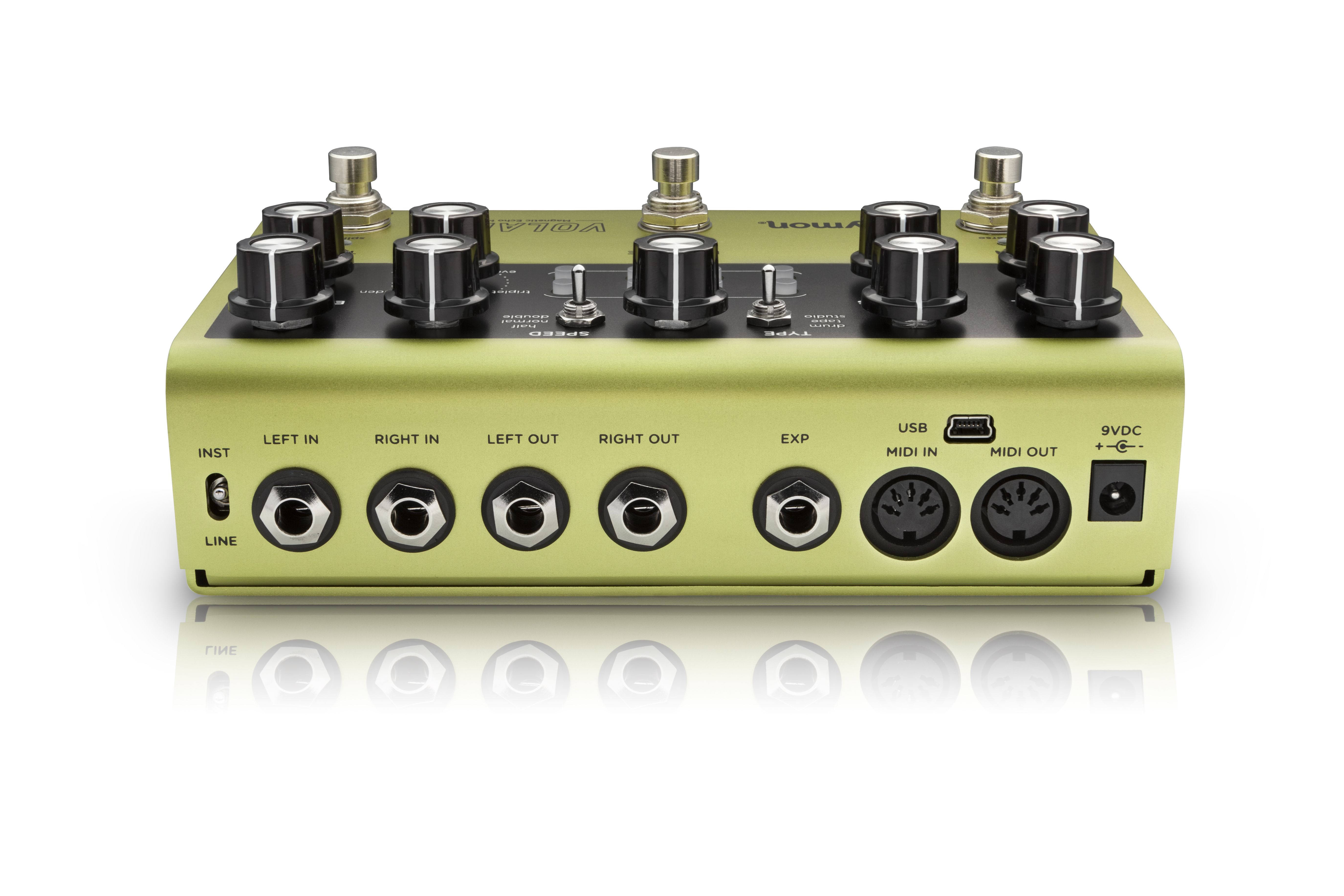 Speaking of performance, Volante can create dynamic loops that degrade and evolve. Change direction at the touch of a (reverse) footswitch. Press pause for a mechanical tape stop effect. Change the speed of the loop and simultaneously change the pitch in octave increments. Find an inspiring sound in Echo mode, and all echoes remain intact when engaging SOS (Sound On Sound). Once the loop has reached a perfect state of mutation, engage Infinite Repeats to stop further degradation, creating an infinite loop while disengaging the loop record head. While in Sound On Sound mode, pressing the ON footswitch results in the entire loop playing in reverse; users can continue recording new audio to layer with the reversed audio.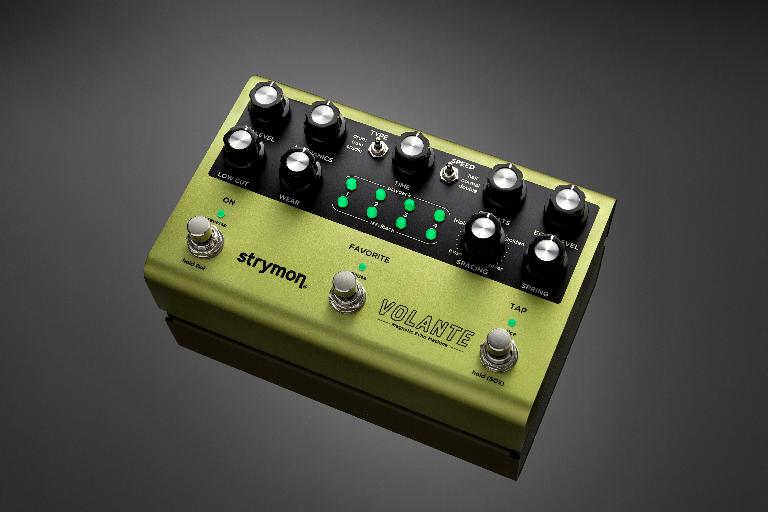 Armed with full MIDI control of every parameter, plus 300 preset locations, Volante is designed to be the center of sonic expressiveness for MIDI pedalboards. Put it this way: Volante transmits and receives MIDI over 5-pin DIN, USB, and even its EXP (expression) jack. Connecting an expression pedal opens up a whole new level of instantaneous, constant control; set as many knobs as desired for the heel and toe positions of the connected expression pedal and all settings simultaneously morph through the expression pedal's full range. Remaining, briefly, outside of Volante itself, connecting Strymon's simultaneously-announced MultiSwitch Plus accessory to Volante's EXP jack adds additional footswitchable control; select between three presets, remote control of the SPEED switch, remote transport control, or further foot control while in Sound On Sound mode.

Strymon is already accepting pre-orders for Volante via the Strymon Store to American Samoa, Canada, Puerto Rico, United States, and United States Minor Outlying Islands for $399.00 USD (plus tax and shipping) or through its growing global network of authorized dealers: https://www.strymon.net/dealers/.