The new iMac Pro has been unveiled by Apple and it's being called the most powerful Mac ever. With that in mind could this be the machine that runs your music studio?
These days the rumor mill tends to leak the big reveals from Apple before they announce them. But somehow the new iMac Pro slipped past them at WWDC yesterday. And unlike when Apple rolled out the MacBook Pro's with USB-C in 2016, few musicians or creatives can deny this is a machine that will suit their studio needs.
In short the iMac Pro is a monster. And interestingly has taken people's attentions away from the "modular" Mac Pro currently being created. We reported on the modular Mac Pro development here.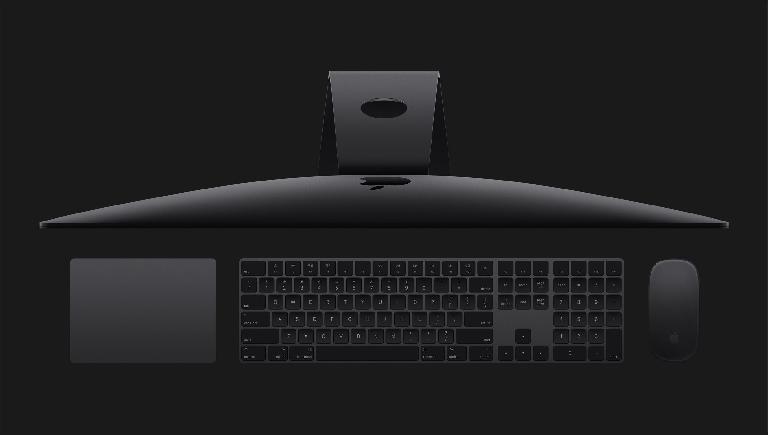 Before we get too excited we'll have to wait until December 2017 to buy one. And Apple tells us this is their most powerful Mac ever. Yes, more powerful than the current Mac Pro. So, what makes this one so special? Let's take a look at some of the specs. In particular this new iMac can be configured with up to 18 cores!
8-, 10-, or 18-core Xeon processor
Turbo Boost up to 4.5GHz
Up to 42MB cache
Retina 5K Display
Radeon Pro Vega
11 teraflops single precision GPU
22 teraflops half precision GPU
8GB or 16GB High Bandwidth GPU Memory
Up to 128GB RAM (2666MHz DDR4 ECC)
Up to 4TB SSD (3GB/s throughput)
Four USB-3 ports
Four Thunderbolt 3 (USB''C) ports
10Gb Ethernet
You can connect two more 5K monitors to the space grey iMac Pro, and with specs like those above you can imagine it doesn't come cheap. Prices start at $4,999 USD.
However, Apple also offer very capable, powerful and attractive regular iMacs, which will do the job for most music and audio production needs. The 21.5-inch iMac with Retina 4K display prices start at $1,299 USD. An option that shouldn't be ignored by the budget conscious.
For those doing any kind of 2D or 3D design work, VR, video editing or music production the iMac Pro looks to certainly pack a punch in all departments. Fortunately, Apple have provided four USB 3 ports and four USB-C ports. But, with USB-C being the way forward we'd expect Apple to begin phasing out USB 3 over the coming year or so.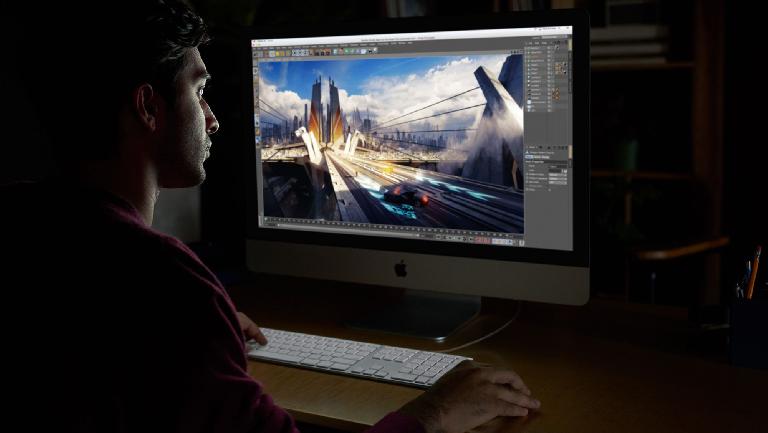 If Logic Pro X is optimised for this machine it's going to be able to run huge sessions. We're talking masive sample libraries, hundreds of tracks, tons of effect plugins, and probably will barely break into a sweat.
For the recording musician or studio, with the right interfaces, and assuming the new Mac OS High Sierra (we're still having trouble saying that without smiling) is optimised for music makers there shouldn't be an issue with tracking as many tracks in real time as your interface has inputs.
This level of performance is something you'd expect from a Mac Pro, but with an iMac Pro including a 5K retina monitor you can setup your studio machine quickly and easily.
Oh, and in this you're wondering, Apple tells us the new iMac Pro runs cool and has excellent speakers built-in too.
So, the big question remains whether you and other musicians and producers would consider the iMac Pro for your music studio needs? Tell us in the comments below.