Every DAW worth its salt can help to create distorted, lo-fi drum sounds. In this tutorial, Toby Pitman shows his dirtying techniques that'll make your drums beg you for some soap and water.
Sometimes when you're working you have to get things done as quickly as possible. The luxury of days for a mix is often more like hours as deadlines need to be met.
I've had a couple of projects recently that required some dirty, distorted kit sounds with a quick turnaround. Here's a quick couple of ideas that revolve around compositing drum sounds to enhance your drum mix without having to, well... mix anything.
Processing A Parallel Mix
Normally, I use Superior Drummer for drums. I find them to be really realistic and I know the software well. On a normal project, I'd either break the kit sounds out to individual outputs and mix in Logic (or inside SD 2.0) or bounce the kit out as audio tracks from Superior and mix like that.
On this occasion I had little time to spend honing each sound and instead went for an overall approach. I start with just a Default kit loaded into a Multi Output version of the plug-in.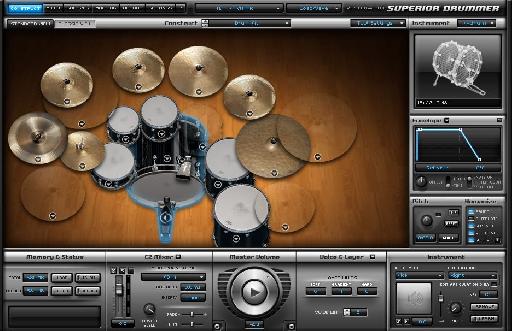 In the mixer, I send the Kick, Snare, closed hat and open hat to a Bus (Bus 1) using the built in Aux Sends in Superior. This gives me a parallel mix of my kit I can process. This gives me a lot of control over what I want to include in this parallel channel.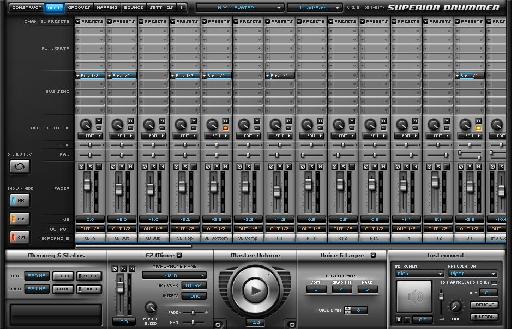 This Bus is then fed to a separate output (3-4) into Logic.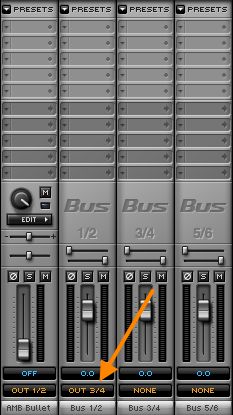 On the Aux track for this Bus in Logic I've loaded SoundToys '˜Devil-Loc Deluxe'. This is a real go-to plug-in for me and one of the best distortion/crunch sounds around! I've applied a smallish amount of Crush and Crunch with a Fast attack. Just enough to saturate and beef up my parallel mix. I get a nice crushed ambience from the Overheads with this, giving it a bit more room.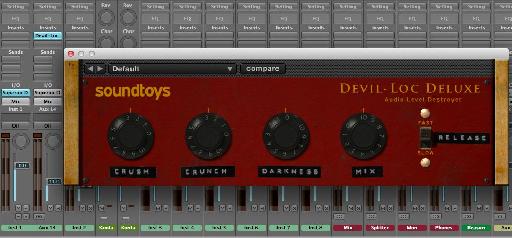 Without doing a whole bunch the drums sound a lot more powerful.
Adding Samples
Triggering extra samples has been a technique that mix engineers have been using for a long time to add punch to recorded drums. With sampled kits like Superior, it's even easier as you can just copy your MIDI part and start layering other samples in minutes!
There are a number of libraries that specialize in distorted drum sounds. Heavyocity make some really great stuff like this. Damage (as well as Evolve Mutations) has some great distorted kits.
Here I've layered some sounds from Damage from the '˜Crumble Kit'. This has a really nice ringy snare. I've simplified the part to include only the major hits.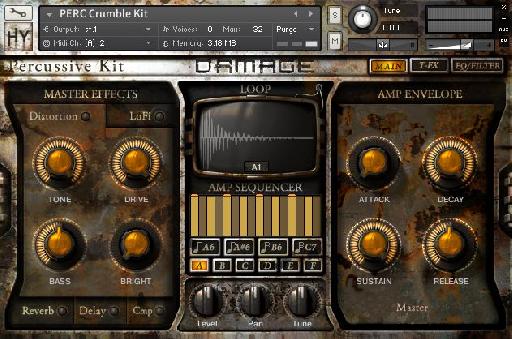 Here's just the dry kit and the Damage samples. Again a different flavor but still a lot more punch.
You can even try a more effected approach like this '˜Electro Smack Kit'.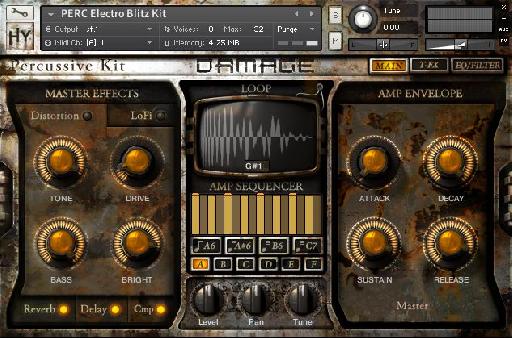 Here's the dry kit and this effect.
Here's all three elements together.
Adding a Transient Designer, I can shape and control the sound even further with minimal effort by bussing all my elements together. I can tighten it up.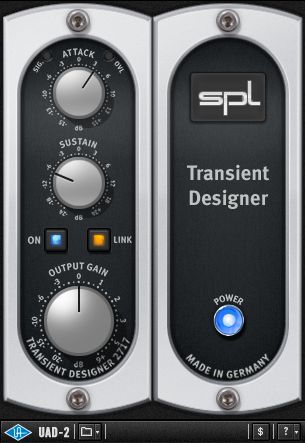 or open it out!
I also have the option to easily add or take away these elements in the mix when and where I need them. There's plenty of scope with both these methods of layering sounds. One which uses the source drums (parallel) and one which uses other sounds to beef up the kit. Try it out and have some fun!