When it comes to creating melodic parts for electronic dance music productions don't be left scratching your head, or feeling uninspired. Here's 5 essential tips to help you create better melodies.
Are you interested in producing EDM, but does writing melodies have you hanging up your producer's hat? Creating anthemic melodies can be challenging but a strong melody is the key to creating dance floor hits! Here are a few tips on how to become more prolific at composing melodies for EDM productions.
1. Learn an Instrument

If you'd like to write and produce EDM, one of the best ways you can become more proficient at writing melodies is by learning to play an instrument, like the piano or guitar. For EDM producers, one of the most beneficial instruments to learn is the piano, because most of your dance music programming will be done on a MIDI keyboard. Learning music theory will help you out immensely; a basic understanding of music theory will give an EDM producer a deeper knowledge of their craft.
[gallery_page_marker title='2. Listen & Learn' has_intro='false']
2. Listen & Learn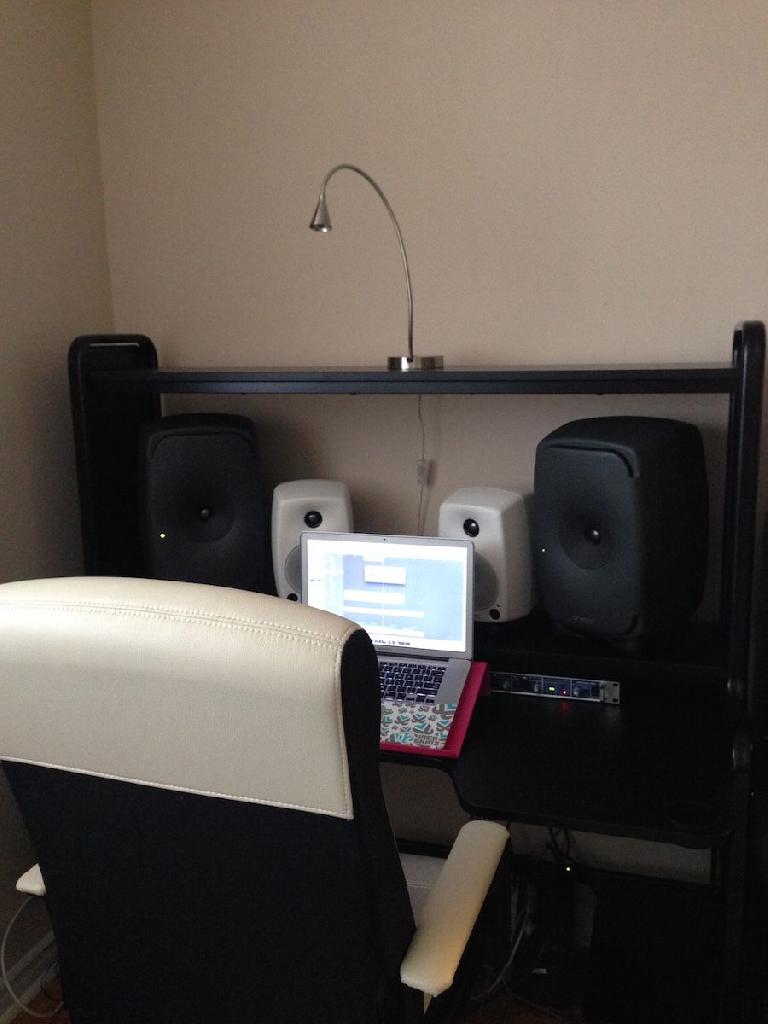 One of the best ways to learn to create better melodies is by transcribing popular tracks. This is a technique that's used by jazz and rock musicians to learn to play solos, and can easily be applied to the EDM genre. Start by finding a song you like, and playing it on your studio monitors. Try to play along with it on your favorite instrument. Figure out the bass line and the melody, the secondary melodies and the chords. See how the melodies work overtop of the chords. If you know music theory, you can ask yourself questions about the song like, do the notes resolve to a chord tone every chord change or is there something else going on? A good exercise is to begin with one song, and figure out all of the parts of the song. This will help you the next time you have to write your own melody, as you will already know several contemporary-sounding melodies in the genre.
[gallery_page_marker title='3. Bring the Bass' has_intro='false']
3. Bring the Bass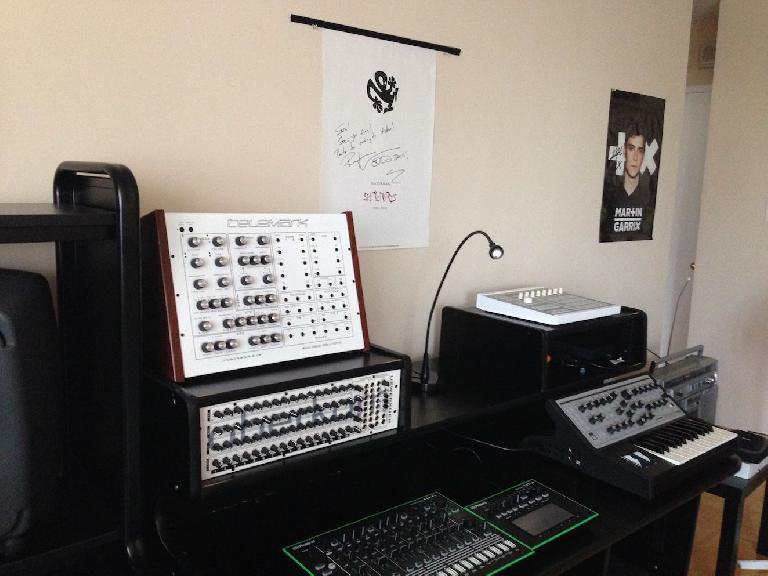 When writing EDM, it's a good idea is to begin with the bass line. The bass line will tell you what the chords will be like and gives you freedom to write melodies that work with the rest of the song. In order to write bass lines quickly, it's best to make bass patches in advance, so you can easily bang out a bass line. You could acquire a dedicated piece of hardware for creating bass lines, like Roland's AIRA TB-3 or a synthesizer like Moog's Sub Phatty.
[gallery_page_marker title='4. Progressions' has_intro='false']
4. Progressions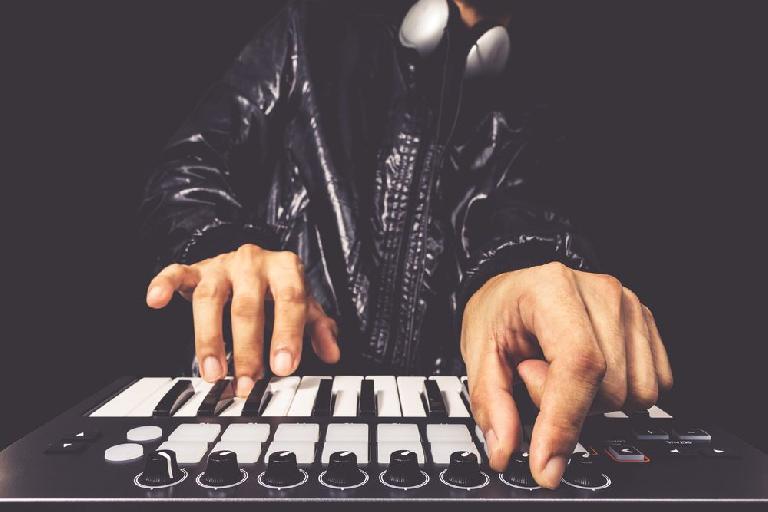 While it's true that occasionally good melodies get 'plucked out of thin air', many songwriters and EDM producers prefer to begin with the chords first and program the melody afterwards. Once you have decided on the chords for your song, it's easier to create melodies by using compatible notes from the scales that work with the chords. Try taking the notes from the chord progressions, pitching them an octave up and rearranging them until they sound good overtop of your chords. A great program for writing melodies in is Odesi by Mixed in Key, which allows you to write melody lines that are in key with the chords.
[gallery_page_marker title='5. Variety Is the Spice of Life' has_intro='false']
5. Variety Is the Spice of Life

A catchy melody will hook the listener in and help to make your song memorable. Even the best melodies need to have change ups in them to make them interesting and give the song life and movement. For a simple change that's easy to implement, try changing the third or fourth bar of the melody, which will 'wake up' the progression. When using variations, add them in but try not to stray too far from the original melody line. Less is definitely more!
Learn about the art and techniques of making electronic dance music with artists and producers in our Electronic Dance Music Masters series here in The Ask.Audio Academy.