Want to make blood curdling sounds? Save big on this scary plugin - with 50% off today only!
How spooky do you like your plugins? If it's spine-chilling sounds you're afterm you will be happy to hear that Krotos Audio, maker of specialised sound FX tools, is offering a great but time-limited special offer on one of its plugs. Over the Halloween period, for 48 hours only (30-31st October), Krotos Audio are offering 50% OFF their Simple Monsters plugin.

Simple Monsters is a really fun and easy-to-use VST/AU/AAX plugin that is temporarily available at the spine-tinglingly cheap price of just £34.50 / $49.50 / €39.50.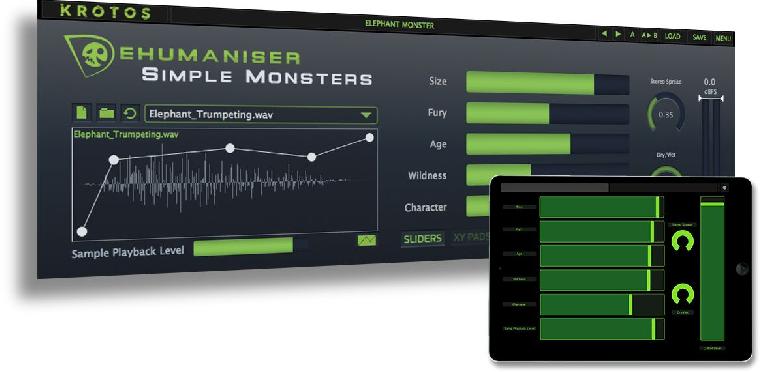 Users can terrify their friends and add more devilish detail to their productions by performing an eerie array of goblin growls, grim reaper laughs and bloodcurdling zombie screams for the ultimate Halloween house party or production session.

To get the discount, just input the code 'SMHalloween' when purchasing Simple Monsters at the check-out at www.krotosaudio.com
Features
5 dynamic parameters and a sample scrubbing function allow you to quickly and easily design sounds for any sort of monster
Pick between a slider layout or X/Y Pads interface
Assign elements to each axis to explore the processing differently, coaxing unpredictable results from the plugin, or maximise responsiveness during performance