Here's a list of six of the best new, updated and generally most useful DAWs you can find in 2018. Mac or PC, big budget or watching the pennies - we've got you covered.
OK, so there aren't necessarily that many completely new DAWs released in any given year, but almost all of them get at least one major upgrade, a bunch of smaller tweaks or something that makes it worth your while upgrading (which can sometimes be free for existing users). With that in mind, here's our roundup of 6 of the best DAWs you can buy in 2018.
Logic Pro X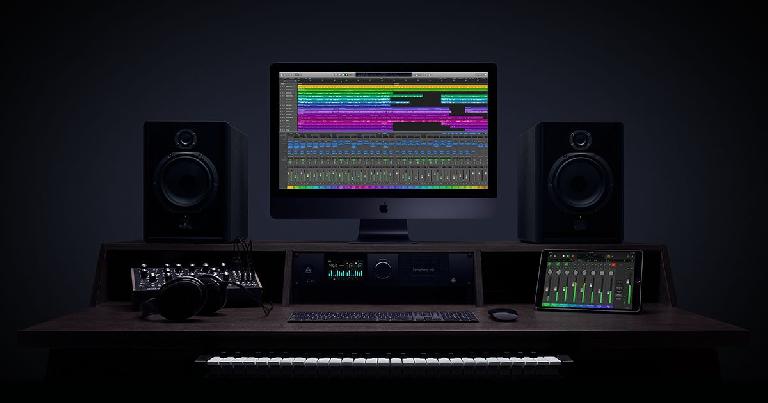 Apple's updates to Logic used to be relatively few and far between, but that's this very mature and well-established DAW now receives fairly regular updates two to three times a year. In fact you can trace its lineage back to the very earliest days of music on computers, when it started life as a MIDI sequencer called Notator. Today it's unrecognisable from those early versions - a powerhouse of advanced programming and production with everything you could need. When Apple bought the software it threw in all the instruments and effects for one price, and has been adding to them ever since. You'll need to be on a Mac to run it, but you can also take advantage of its iCloud compatibility as well as the Logic Remote companion app.
FL Studio 20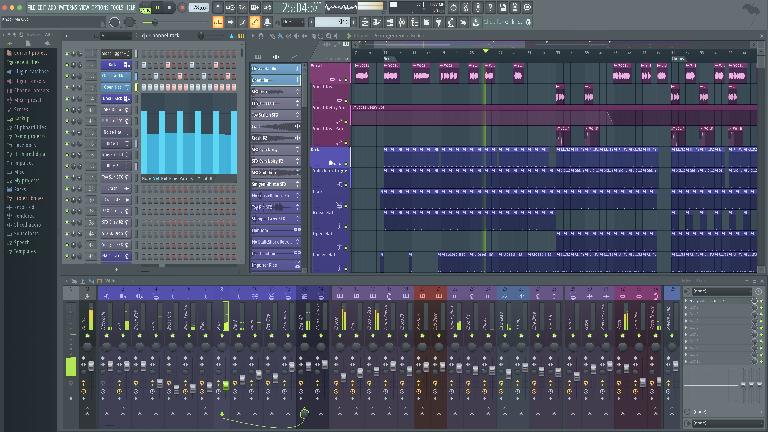 20 years is a long time in music technology and FL Studio, which started life many moons ago as FruityLoops, has just turned two decades old. It's massively more advanced now than at launch, having evolved into a fully fledged music production suite some time ago. In recent years it has had big overhauls like the vectorisation of the interface to allow resizing on huge displays, and some of the most advanced touch screen support available on any music platform.
Now it's gone dual platform - 64-bit native, with support for Mac VST and AU plug-ins, complete project exchange with the Windows version and also third party plugins as long as they are installed on both systems. The Mac and Windows versions are functionally identical barring minor setup differences.
With the move to the Mac, FL Studio 20 joins the ranks of true dual platform DAWs and comes with a great selection of plug-ins, tools and features. It's attractively priced and though not possessed of some of the higher end features of more expensive DAWs, is also more fun to use once you are familiar with it. There's a free demo available to download so you can check it out. And Mac users, this now means you too.
Ableton Live 10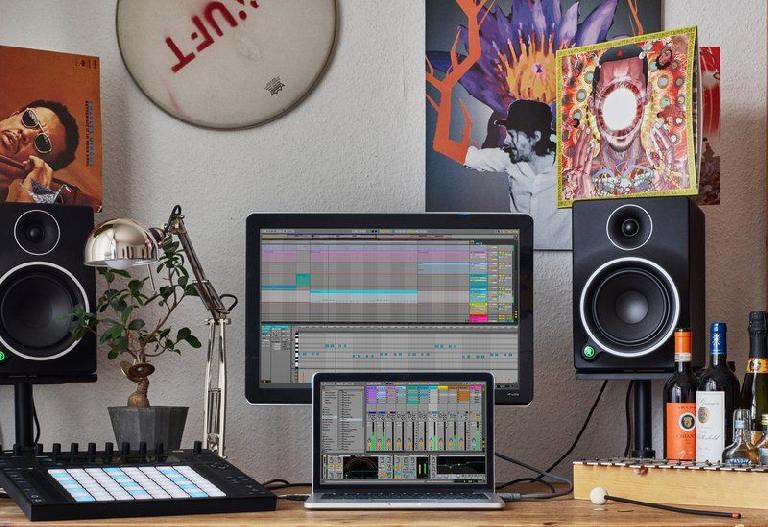 Live 10 arrived earlier in the year, a big new release with many new features. In addition to many cosmetic tweaks, the entire interface can now be resized dynamically and has been optimized for high resolution displays. Colour assignment is much easier and there are multiple themes for the application that can make it easier on your eye. There's Wavetable - a new synth, Echo, Drum Buss and Pedal effects, enhanced Push compatibility and a whole host of other workflow enhancements and improvements.
Cubase Pro 9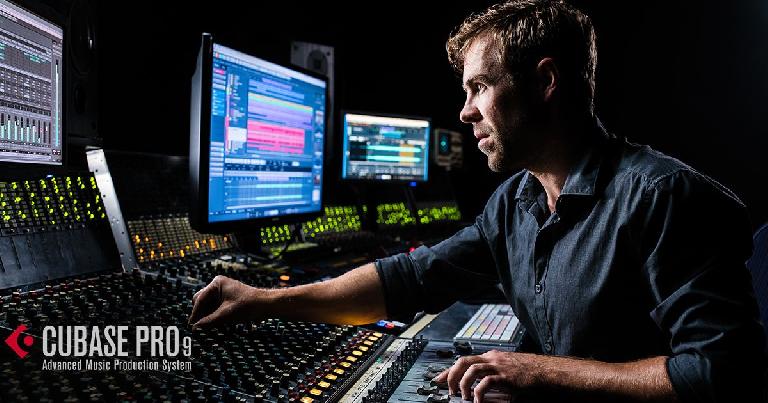 Those coming to Cubase for the first time will find it a powerhouse of a DAW. This far into its development, it has practically everything you could need for music recording, editing, mixing and production. The update from Pro 9 is only £51 and that could reflect the fact that there's not a really huge amount of vital new stuff in the update - it's helpful and welcome for sure, but perhaps not absolutely vital, hence the modest upgrade price. Of course entry and mid-level versions are available too.
For upgraders from earlier versions it costs a little more, but then you are getting more new stuff. Cubase remains one of the most powerful and fully-featured yet also most usable DAWs around. The Pro version has its advanced feature set and Cubase Artist its more streamlined but still excellent tools. Whatever your needs, Cubase has you covered.
Reason 10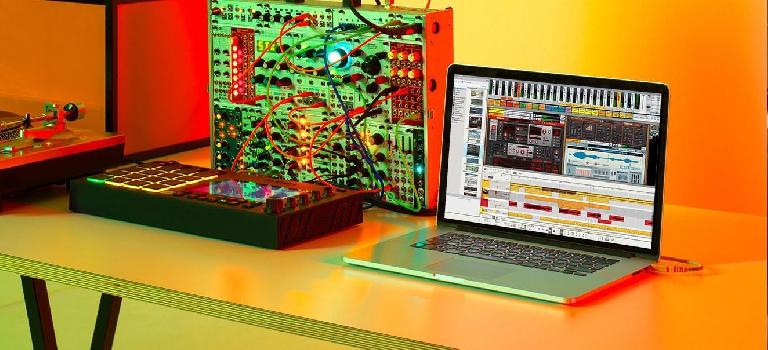 Reason is now a seriously well-established DAW and continues to plough its own furrow in many ways. It isn't trying to compete directly with very complex DAWs like Logic Pro or Cubase Pro and as such it does still lack certain features like scoring, surround and video support, all of which would be welcome additions for some users. What it does offer - even more so at version 10 - is a unique take on music production.
Friendly and accessible, it has managed to add a great many features over time without compromising usability or the general feeling of fun and creativity that you get when you use it. Fun though it is, the colourful interface shouldn't fool you. This is a powerful and mature music-making platform with a great feature set: vocal pitch correction, audio slicing, free routing of CV and audio, remote control and much more, that continues to go from strength to strength.
Whenever you choose to upgrade or indeed if you are a new user coming into Reason world, you will find much to like in this friendly, powerful and versatile DAW.
Bitwig Studio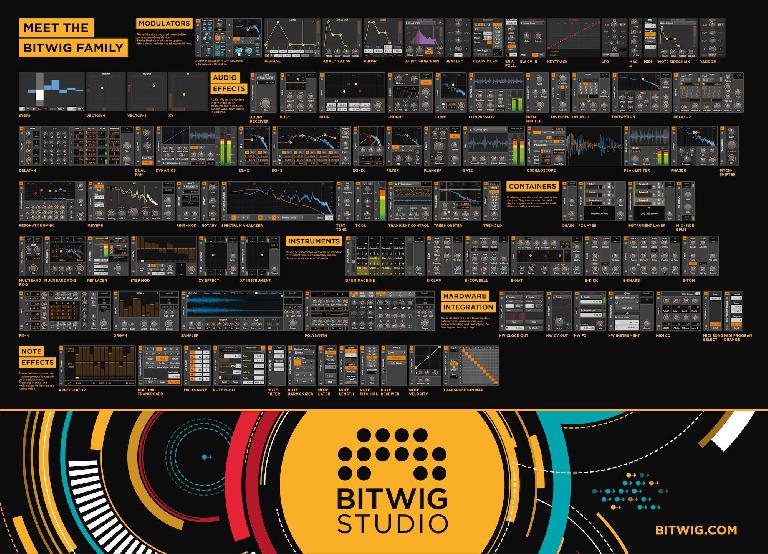 Bitwig Studio 2 is a very well designed and approachable DAW that manages to be friendly enough for new users but also has a very solid feature set and increasingly with version 2 and its many smaller point updates, seems to be moving towards being a much more well-rounded product. While it does lack some things, in other regards it is ploughing its own furrow: the new modulation system is amazing, support for MIDI and CV in and out is massively expanded and workflow is modern, slick and efficient.
The work the developers have done on the interface and new devices really shines through. Price-wise it's comparable with Live's Standard edition, but has more instruments included. People will argue about the price but it's undeniable that all the new stuff in version 2 makes it a more attractive proposition for new users and switchers alike and there's a demo available so anyone can check it out and make their own mind up.