Save on this bundle of one-knob audio mix and repair processors for a limited time only.
Accusonus makes some leading audio plug-ins and it has just updated one of its flagship bundles to a whole new version. ERA Bundle is a collection of multi-patented audio repair plugins and version 3 introduces a new fully-automatic De-Clipper plug-in. The bundle is also on sale for a limited time. Here's the details.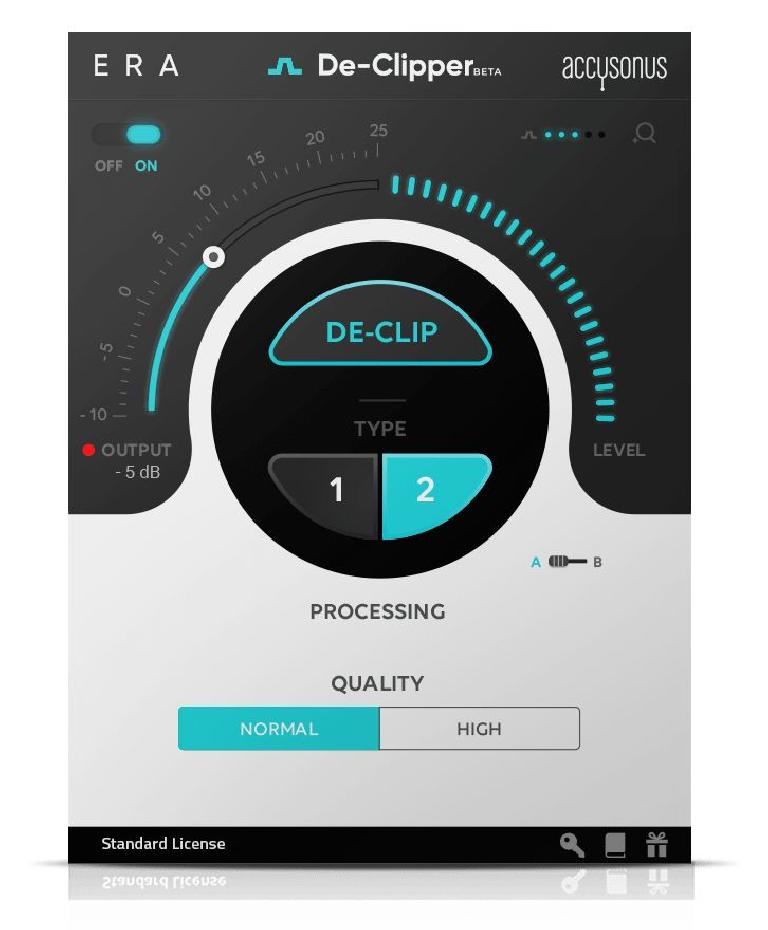 The ERA Bundle offers both fast workflows and high-quality processing and it is the go-to-tool for both entry-level and professional users who need agile audio repair. This version also features a new breath-control module in the Voice Leveler plug-in and adds several updates, improvements and bug fixes for all available tools.
Introducing ERA De-Clipper
Are you recording video, music instruments, podcasts or interviews? Then you know that location recordings are unpredictable. You can't prevent your talent (or any sound source whatsoever) from getting too loud. This is why it's hard to find the optimal input level for your recordings.

Audio clipping (or saturation) is the distortion that occurs when you set your input signal level far too high. It happens when your analog or digital recording equipment reach its limits. It happens when your system cannot handle the dynamics of your input signal. Clipping results from over-saturation and usually sounds like a harsh distortion. When you look at the loud parts of your input waveform, you can see clippings as blocks of audio that are chopped off.

Unlike any other de-clipping software, the ERA De-Clipper is completely automatic. It detects and repairs the over-saturated audio segments. You just have to select between Mode 1 (for standard use) and Mode 2 (for trickier cases). Repair your clipped audio in seconds with the new ERA De-Clipper.
Price: Standard bundle $149 sale / $295 regular. Pro bundle $399 sale / $594 regular.