Now you can speed up, slow down, pitch shift, and loop sections of an audio file in your browser with TimeStretch Player. Works great and shows what is possible for the future...
TimeStretch Player is a free online audio player that allows you to loop, speed up, slow down and pitch shift sections of an audio file. This makes it a great tool for practicing or transcribing music. It's also just great fun to jam around with. One thing that's missing for me is a zoom button for the waveform.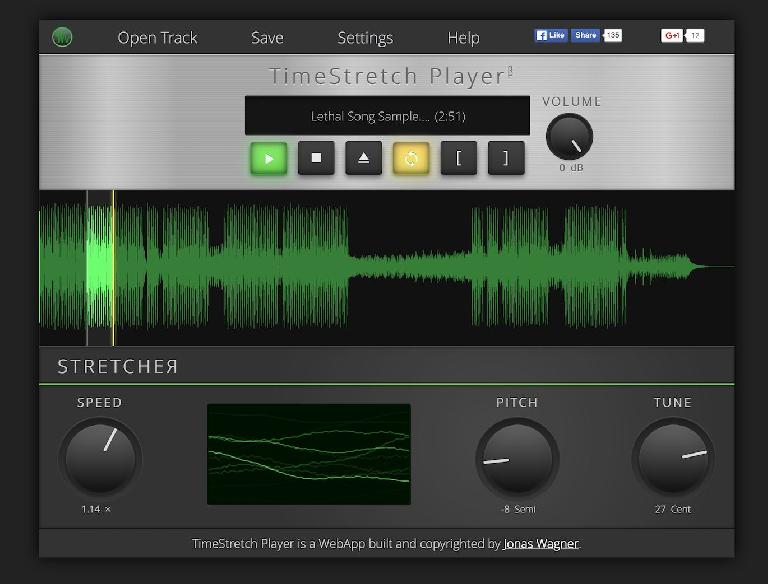 The power of the web browser for making music and audio production is continuing to develop. We're beginning to wonder when Ableton Live, Cubase and Logic will be browser-based, as opposed to if. It's only been in the last 5-10 years when most DAWs were able to include decent algorithms for time stretching and pitch shifting. Perhaps we are getting closer to a browser-based DAW than we realize...