Creating chord charts needn't be a long, drawn-out, laborious process. In this quick tutorial we'll explore how to make a chord chart quickly leaving you more time to create your music in Logic Pro.
Logic Pro has some pretty advanced scoring tools. In this quick tip I'll run you through how to make a quick and dirty chord chart for a song.

Step 1
There are two ways you can do this first step. You can either take an existing MIDI part from your song that outlines the basic chord structure (like a pad) or create a new part. Whichever method you choose the MIDI should be dead simple.
All you want are the basic chord voicings, no frilly bits! Below you can see some basic chords that I've played in. I've also quantized them too the grid. When using this technique, simple is best.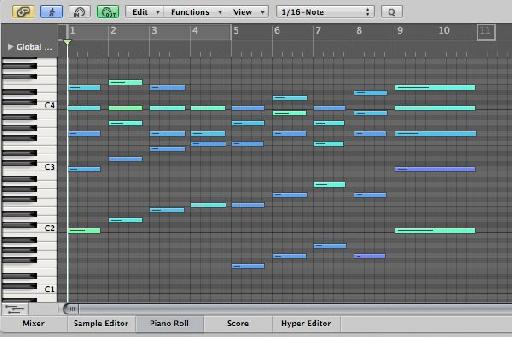 Step 2
Once you have a simple MIDI part Control-click on Global Tracks. Make sure that '˜Chord' is ticked.

Step 3
With your MIDI part selected open up the Chord lane and press 'Analyze'. Logic will work out and show the names of the chords in the Chord lane. This is why you should keep the part as simple as possible, otherwise this Analysis will become a bit of a mess!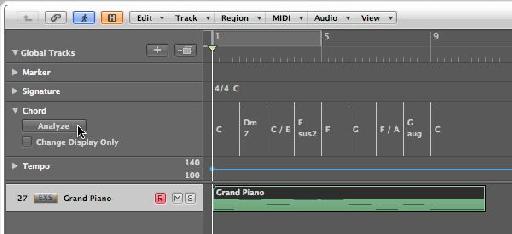 Step 4
With your part still selected open up the Score Editor and enable '˜Page' view (the blue button). In the part parameters box change the format to Lead Sheet. This is the common format for charts which normally has vocal melody and chords (like a Real Book).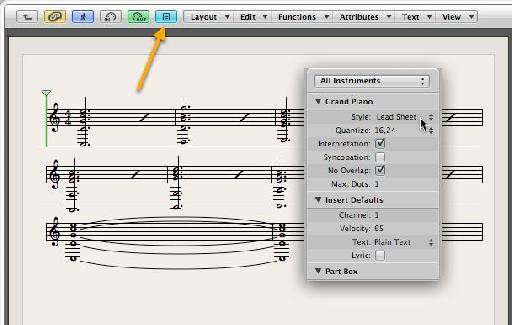 Step 5
Now in the local menu, choose Functions > Insert Chords From Global Chord Track.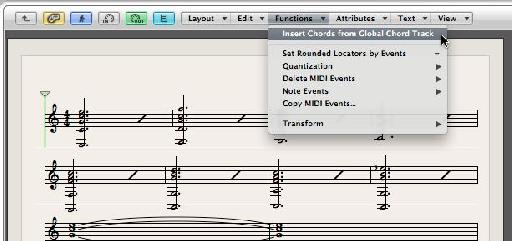 Step 6
Your chords will now magically appear on the chart.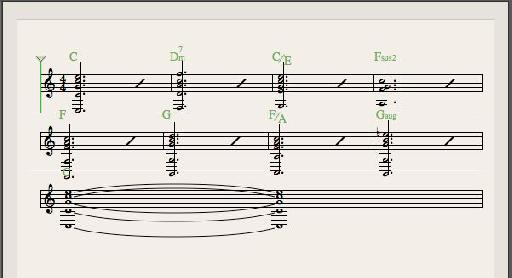 Step 7
At this point you'll now need to clean things up. We don't need the notes from the chords on the stave so go in and delete them from the MIDI part. You'll end up with a nice clean chord chart.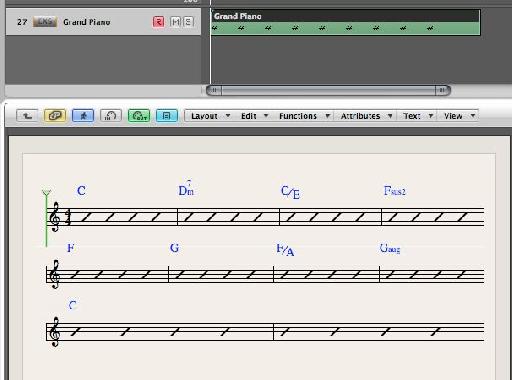 Step 8
Now we just need to add a title. Let's format the page a bit. Open the global Score settings. You can do this two ways. Settings > Score > Global (tab) or from the Score window choose Layout > Global Settings.
I'm going to add some top margin to the page so I can insert a title:

Step 9
Then in the score window I'll open Text > Text Styles and double click the '˜Plain Text' example and increase the font size and weight.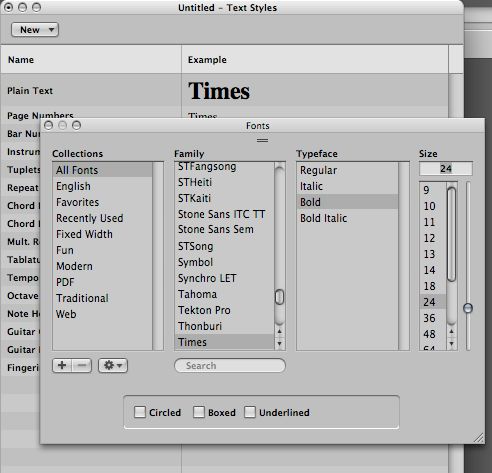 Step 10
In the Part Box select the Text icon (the big A) and drag the text label to the header.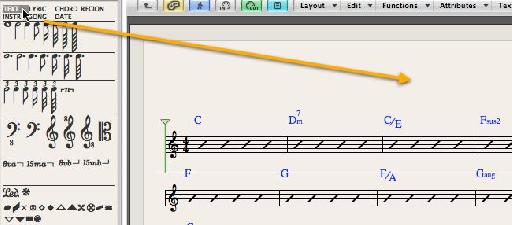 Step 11
Give the song a name.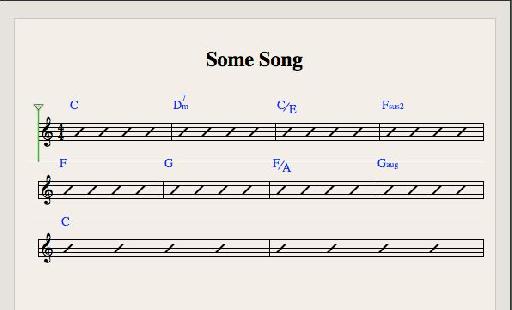 All that's left to do is print out your masterpiece.
You can make make charts as simple (like this one) or as complex as you like. I do this all the time for quick chord charts for gigs, etc... and it's great as it literally take a couple of minutes to do in Logic Pro.