Floats, The Controversial Synth Module For Open-Source VCV Rack Just Got A Big Update
The developer behind Floats, the module for VCV Rack, has given it a massive makeover. It looks even better than before, and has more features too. Here's what's new, plus a $10 off code.
The previous version of Floats caused a bit of a stir amongst the modular synth community. Seems like bridges have been built and people have talked as there's a new version which no longer references the company or copies the visual design of the synth module Floats was based on.
Here's some more info on Floats for VCV Rack:
Matthew Friedrichs has updated his infamous Floats module for VCV Rack. Despite the controversy, Matthew pulled together user feedback and made the ultimate version of Floats that was once just the dreams of modular sound composers. Every parameter now has full CV control, and a few of the parameters have been tweaked to let experienced users push them far beyond their intended uses. Floats is an entier modular pallet to explore.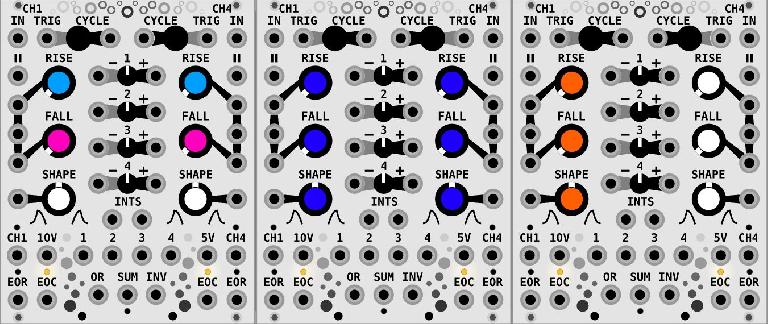 The top user request was for a way to visually organize large Floats patches. In the latest version of Floats, users can set the colors of each large knob by clicking and dragging on the title of the knob. This will let you build your own visual vocabulary and identity as you explore Floats and build increasingly complex patches. Other implemented user requests include full CV control over the mixing section, the ability to pause the slope generators, end of rise and end of cycle outputs for both channels, and an increased range on the shape knob.
The asking price for Floats is $35, but the first 20 readers to use the code "askaudio10" will get an extra $10 off of their purchase. If you miss out on those codes, you can use the code "floats7" to save $7 on your Floats purchase until March first! When you purchase Floats, you get free updates for life. This means that no matter how many versions VCV Rack goes through, you can always be sure that Floats will work with it.