How can you turn a portable mixer into a tone generator and feedback monster? Bastl Instruments will reveal all in this free, live Masterclass!
Bastl Instruments is rapidly growing its lineup of amazing synth, effect and utility hardware devices. In this 100% FREE online Masterclass, Vaclav from the company will give you a hands-on tour and explanation of Dude!, the portable 5 channel mixer that can also be turned into a tone generator by feeding the output back to an input through a passive EQ and other simple circuits.
Visit this link to enrol for free now, and you'll even be able to ask questions live during the webinar!
The lecture takes place on Tuesday July 11th, 2017 at 12:00 pm (PT) / 8 pm UK time / 9pm CET and is not to be missed!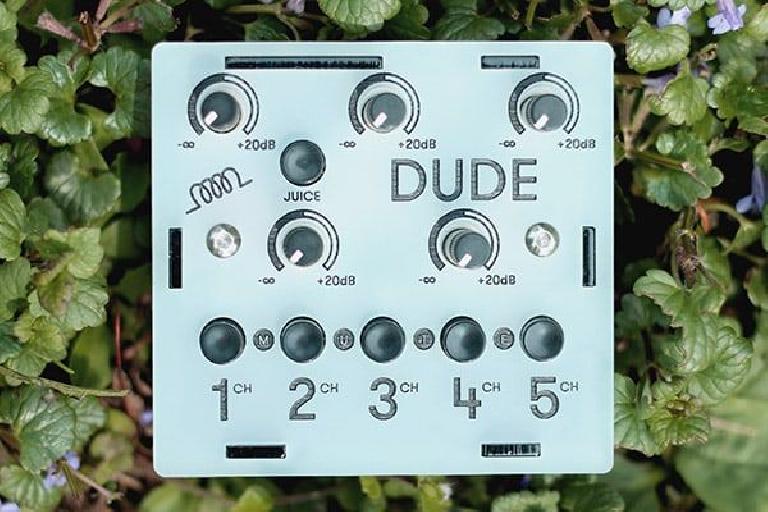 Here's what Vaclav says about the lecture:
The Dude is a mini mixer that can be really useful in scenarios with a lot of pocket operated equipment, but by connecting it in more advanced ways one can turn it into a tone generator / feedback monster.

Tune in to learn more about these advanced settings which can also show how two dudes can be configured as a mixer with an effects / send feature or a stereo mixer.
Click here to enrol for FREE and witness this awesome multi-functional device in action!