IK Multimedia Announces iRig Keys I/O - 25 & 49-Key MIDI Controllers With HD Audio Interface
IK's latest combines full size keys, touch-sensitive MIDI controls, iOS and desktop compatibility with an HD audio interface and even battery power. Could it be the ultimate portable music interface?
Never ones to stand still for very long, IK Multimedia has announced a brand new product that draws together various capabilities from its other interfaces and controllers and combines them into a whole new package. iRig Keys I/O comes in 25 or 49 key versions with full size keys, numerous MIDI controller pads and sliders and is hugely portable, powering over USB, batteries or via a PSU.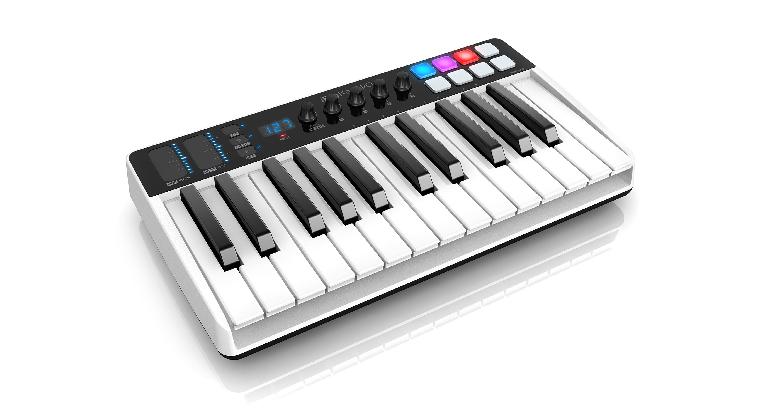 The really big news though is that it also has an integrated audio interface, which means fewer devices for you to carry and power. We're seeing more devices that can do this as technology makes miniaturisation and power efficiency better by the year, and it's excellent news not just for travelling musicians but also those seeking to save space on their desks.

Here's the specs of the device:
24-bit, 96KHz

audio interface

1 combo input with phantom power
Balanced stereo outputs
Headphone output
Improved fast synth action keybed
2 programmable touch strips
All buttons, knobs and sliders are capacitive (touch sensitive)
Plug-and-play for Mac, PC and iOS devices
The units also come with IK's very generous software bundle that includes Live 9 Lite, Sampletank 3, T-RackS 4 Deluxe Mix, Syntronik and more. The 49-key model also includes Miroslav Philharmonik 2 CE orchestral workstation for Mac/PC and the mobile edition for iOS.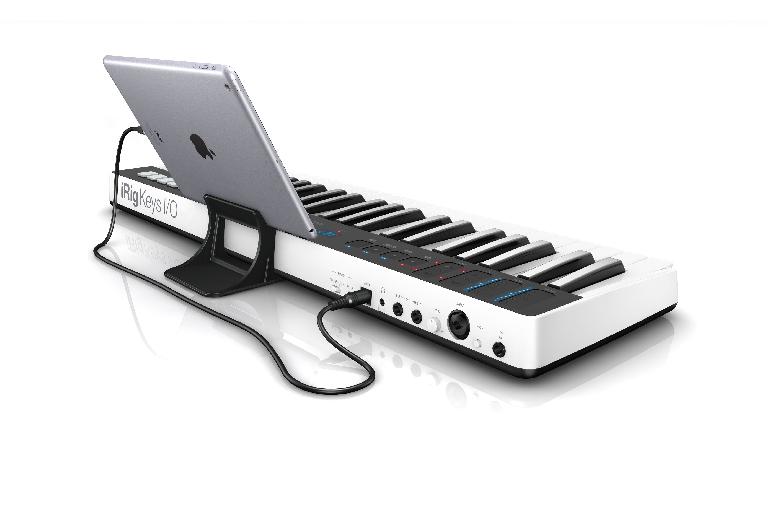 It's especially exciting that these devices will work with iPads and iPhones, including those newer phones without a headphone jack, because all MIDI, power and audio will come down the Lightning cable. This will effectively mean you can record, monitor, play and program using just an iOS device and the iRig Keys I/O - the holy grail of mobile production. Of course they also work with your desktop computer over USB in the same way.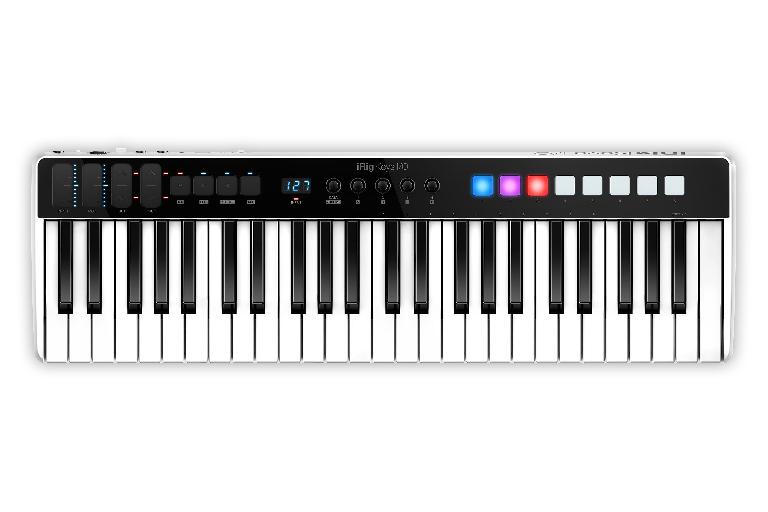 iRig Keys I/O will be available in October 2017 and can be pre-ordered now from the IK Multimedia online store. The 25 key version will cost $199.99 and the 49 key will be $299.99.