David Earl is a composer/producer and Logic Studio guru living in the San Francisco Bay Area. You've seen him on YouTube & macProVideo.com, now read about his approach to game audio composition.
David Earl - or you might know him as SFLogicNinja on YouTube - is a true genius when it comes to game audio and sound fx. Having worked on a number of high-profile and innovative games from Halo Waypoint to Once Upon a Monster, and of course having taught how to effectively compose audio for games in this video course, we caught up with David to find out more.
You've worked on a lot of high-profile films and games. Tell us more.
One of the most fascinating and innovative companies in the industry I've worked with got me involved with Once Upon A Monster and it was so much fun. The main composer, Peter McConnell, is a really nice guy, and I was able to provide support to the score. After that I did Happy Action Theater - and many other AAA games too.
Do you play the games before you start composing, look at storyboards, videos? How does the process work?
All the above. I like to get as much input as possible in the beginning: treatments, storyboards, movies, level descriptions, etc. Sometimes the audio director tells you what they want and where, other times they'll ask what you think. I take a pro-active approach and I sit with the team, explain the composition stuff I want to ideally do, and find out if it's possible.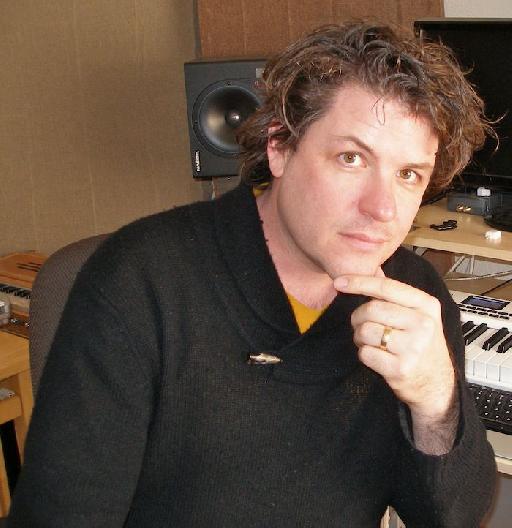 David Earl considers which AAA game will feature his musical know-how next.
How do you write loops for games that convey what you want without feeling repetitive?
The aim is to create music that loops in a seamless way. Let's say you have a standard platform game where the character goes through a level. You'll have an intro and a loop. Then your character finds a new spot and there's a transition to take you into the next loop, until your character finds a new area, and then you go into another loop.
It's important to create something that's not so emotionally thematic that it is a distraction. You'll need dynamics so it doesn't sound static. You don't want to have a rhythm pounding away in 4/4 so it's good to mix meters: use compound meters or 5/8, 6/4, etc. so when you come around on the loop it's not obvious.
You worked on Halo Waypoint I believe. And you've done sound design on the Alvin and the Chipmunks game called... The Squequel?
Yes, Halo Waypoint was for an animated piece which was used with the content in the Halo Waypoint Xbox app. Alvin and Chipmunks was by Imagine Engine, who I worked with on the Pokemon, Incredibles and Hasbro games. When I came onboard for the '˜Squequel' it was to do an interactive score for their Wii title. It's a standard dance game and I had to get lots of different kinds of sounds.
How do you put your own sonic mark on games and films?
I've an enormous library of sounds I've created. A lot of people use standard libraries and layer sounds, but I don't think this gives you a sonic signature. One thing I've done is to record my own sounds. I went to a welding shop that was shutting down and sampled everything that was there for my metallic sounds. Also, Jeff Darby has kindly shared his tremendous library of found sounds with me. I also use Sculpture, ES2, ESP's white noise generator and Reaktor in conjunction with library sounds to get unique elements.
Do you enjoy listening to your scores & effects in finished games?
I always want to hear my music, even though it can be painful. We did so much music for Iron Man and when you play the game it feels like a mixed bag. Playing games like Once Upon a Monster and Happy Action Theater was just pure joy from beginning to end, for music and gameplay.
What tips can you share for those wanting to get into game audio?
You need to be good at your craft and well versed in music composition. Study all forms of composition as you can. As a composer you're never going to get the purely classical, jazz or electronic score - everything is a hybrid. Listen to Hans Zimmer, John Williams and Beethoven, Bach. Really absorb it. Listen to game sound tracks too, like Jeremy Soul, Sascha Dikiciyan, and Jack Wall. Stretch yourself. As far as getting in touch with people, you've got to go to the GDC (Games Developers Conference). Everybody who is anybody is there.
Learn much more in David Earl's video course, Game Audio 201: Creating Audio for Games.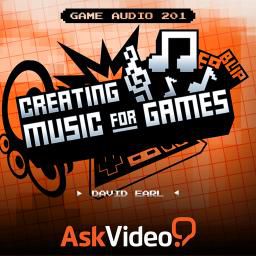 Learn much more in David Earl's video course, Game Audio 201: Creating Audio for Games.