Jordan Rudess & Steve Horelick's Intersonic Is A Beautiful & Haunting Musical Journey
Take a sneak peek at the hauntingly beautiful new music project from Jordan Rudess and Steve Horelick, InterSonic in this trailer video.
Taking a departure from their more recognized paths, Jordan Rudess (Dream Theater) and Steve Horelick (synth wizard and NonLinear Educating publisher) explore the musical spaces between time and sound in their beautiful and haunting new album, Intersonic.
There's a whole range of interesting instruments and controllers featured, from a Buchla modular synth to iPad Apps, ROLI Seaboard to eclectic environments in Logic Pro X to traditional pianos.
It's available for pre-order now and we've got an exclusive collection of snippets from the album to listen to below:
https://soundcloud.com/lazy-bones-recordings/intersonic-audiosnippet/s-M8JWm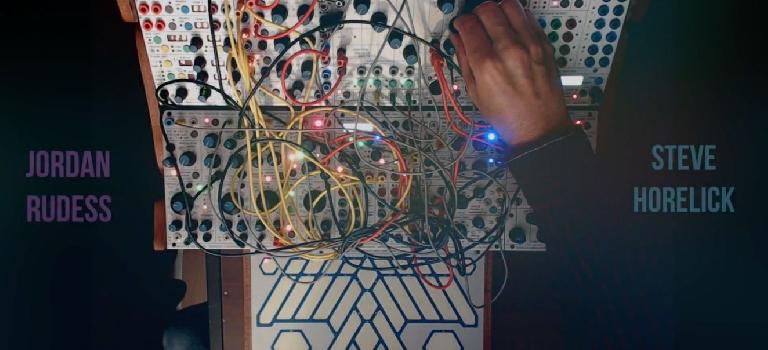 The beautiful and haunting NEW CD, interSonic, by JORDAN RUDESS (Dream Theater) and synth-wiz, STEVE HORELICK, features 11 tracks + a download card which includes 3 bonus tracks exclusive to the CD.
As Jordan and Steve describe interSonic: "When we assemble our collection of electronic and acoustic instruments, we're setting up our sonic canvas. Will the music be tonal or textural? Who knows? A wonderful, initial state of uncertainty fills the air...Keys are pressed. We listen. Knobs are turned. We respond. Touchplates are activated and music begins to flow from our minds through our fingers into the real world. It's magic. Our very personal magic."
Intersonic is released on 14 November 2017. You've two ways to pre-order this piece of art