Learn the tips, tricks and techniques you'll need to make great Big Room tracks in Logic Pro with this exclusive course from NLE and expert producer Olav Basoski.
Do you want to produce dance music with Apple's Logic Pro X? Of course you do! And this course by legendary producer Olav Basoski will help you discover how to create tracks in one of the biggest EDM subgenres around: Big Room.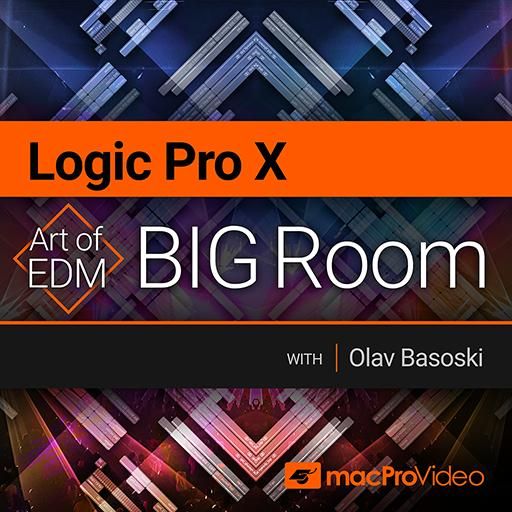 Logic Pro X 401: Art of EDM - Big Room
Olav starts by playing you an example of some classic Big Room, before running you through the essential synths, drum sounds and other core tools you're going to need. He then moves on to the arrangement, covering such essential techniques as the drop, the build, using filler sounds, transitions and impacts.
As well as showing you production and arrangement tricks like intros and big, epic builds, you'll get ideas for intros, drop structures and other track elements as well as a walk through the process of actually building a track, including the all-important end stages of naiing the arrangement and also mastering the finished product.
This is a unique opportunity to learn the intricacies of making Big Room in Logic Pro from an expert - and the course is just $29.99 to stream whenever and wherever you like. Alternatively you can get a Library pass for just $15/month and access the entire Ask.Audio library of well over 800 full courses covering every aspect of music production, performance and creation.