What do you get when you bring a world-class music software development team into Apple? Apparently more synths, unique ways to control said synths, and promise for the future of GarageBand and Logic.
It's unusual for Apple to announce updates to its creative software packages before time, not unheard of, but unusual. So, it's curious to see Apple announce on their site that an update to GarageBand is coming soon. It's enough to make you think they're pretty excited about what's coming!
One thing for sure, as the eagel-eyes at AppleInsider noticed, GarageBand's new synths with transform pad control bear a striking resemblance to Camel Audio's Alchemy. And in case you weren't aware, Camel Audio was recently acquired by Apple.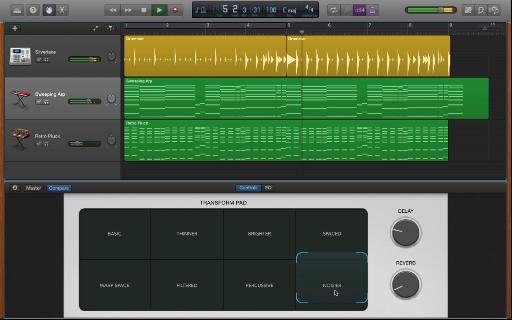 A sneak peek of the new Transform pad synth controller in the upcoming update to GarageBand.
The new synths mentioned by Apple include: sweeping arp, droplets, bright punchy synth, pumping synth waves, and epic hook synth with over '100 EDM and Hip-Hop inspired synth sounds'included. And of course, there's this Transform pad which can be used to control the synths. So, sure it looks similar to Alchemy's Remix pad, but it also works in a similar way to Logic Pro X's Drummer controls and even the XY pads in Logic's Sculpture - just with more than XY pad!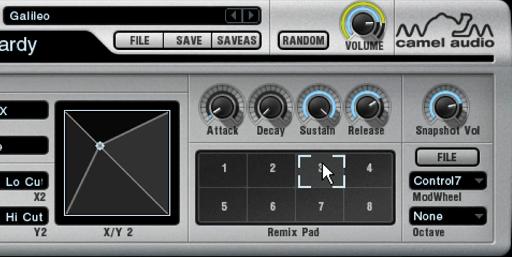 ... and here's what the Remix Pads in Camel Audio's Alchemy looked like.
Rumors are afoot that the update for the new GarageBand will be rolled out the same day as Apple Music launches on June 30. While this could be coincidence, we don't believe 'coincidence' and 'Apple' often find themselves in the same sentence. So, perhaps there will be Apple Music related features built straight into GarageBand'¦ and perhaps that means there will be an update for Logic Pro X to reflect these changes for the pro music making audience too?
Not long to wait now.

Via: AppleInsider

Web: Apple GarageBand