Slice and dice your way to better tracks, create custom MIDI setups, arrange songs and export stems. Learn how to do it all with this course on AKAI's MPC 2 software.
With a completely redesigned interface and many new features, AKAI's MPC 2 software is a major upgrade that brings a whole new level of creativity to this powerful system. In this course, AKAI Pro expert Alex Solano explores the new software and explains how it can take your music productions to the next level.'¨'¨
MPC 2 Software 101: MPC Software Explored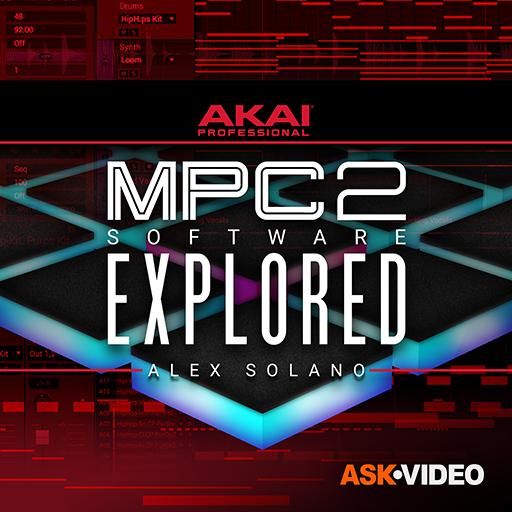 Alex begins by showing you how to set up and configure the software, before giving you a breakdown of how it is structured, with sequences, tracks and programs. Next up is MIDI, and you'll learn how to set this up as well as using Learn mode to create custom controls.
The next section deals with the content - where it is and what it consists of, plus using expansions and custom programs. You'll then see how to use the Chop tools to slice and dice your audio material, before finally exploring the arrangement tools including song mode and stem export for mixing on other systems.
This in-depth guide to the new MPC 2 software is the quickest way to learn everything you need to know about AKAI's latest production tools. It's priced at $29.99 for a one-off purchase or alternatively you can get an Academy Pass to watch all 869 (and counting) courses in our library for just $15/month regular price!