Imagine spending just $72 on a one-year subscription to AskAudio Academy and receiving the incredible $80 ModeAudio Alt Drums Bundle for FREE!! Grab this one-time offer while you can. NOW!
If you like drum sounds with more than just a hint of the unusual, then the best-selling ModeAudio Alt Drums Bundle is the collection to capture for your next beat!
Packing a colossal 1,313 punchy and diverse drum sounds into a single download from thumping drum machine sounds carefully laced with synth tones and textures to everyday household objects recorded in infinitesimal detail to produce startling found percussion, this royalty-free collection contains a wonderfully warped wealth of striking percussion sounds of unusual depth and flexibility.
Each of the 4 sample packs featured in this bundle centres around a core concept - to take armfuls of the very finest drum machine samples and carefully fuse them with other sources, producing dazzlingly unpredictable results that defy convention and definition.
Alt Drums Bundle is normally available for £63 ($83.50 USD). But wait... YOU can get it FREE!
ModeAudio are kindly giving everyone who signs up for a $72 one-year subscription to the Ask.Audio Academy Alt Drums Bundle for nothing. Nada. Zip.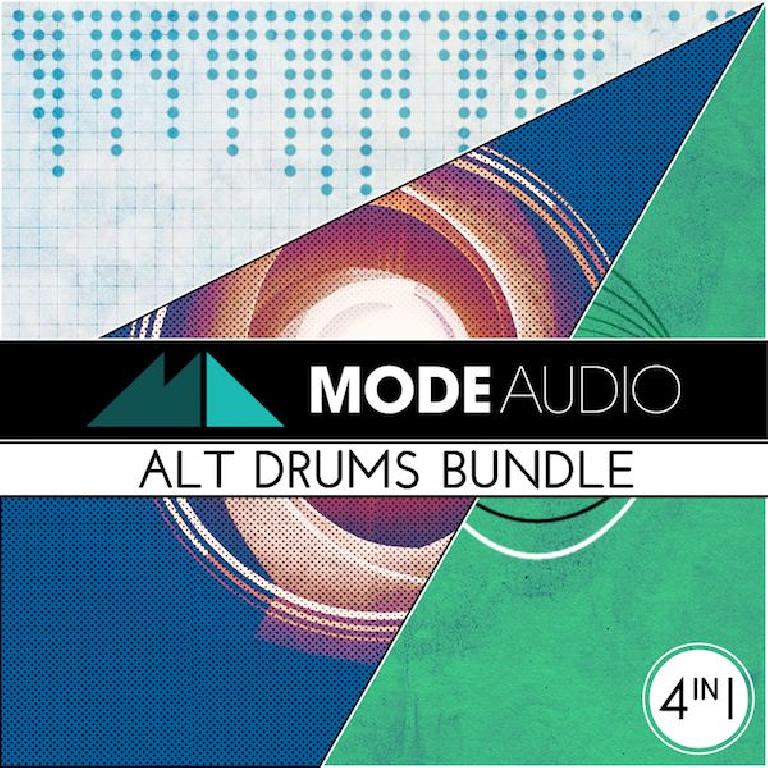 A 1 year subscription to Ask.Audio Academy's 800+ video course library, worth $180, for over 1,700 hours of music production tutorials is 60% OFF (just $72!). Plus you get 4 sample packs that will propel you into new worlds of percussive possibility for free!
ModeAudio Alt Drums Bundle includes:
290 Kick Samples
230 Snare Samples
80 Clap Samples
255 Hi Hats Samples (Open & Closed)
390 Found Percussion Samples
275 Percussion Samples (Toms, Shakers, Rims, Cymbals)
51 Drum Kit Sampler Patches
15 Channel Strips (Drum Processing)
Still not convinced? Let's do the math: You spend $72 and you get a $180 valued subscription to the best music production video tutorials for one year plus 1,313 drum samples from ModeAudio worth $80 for free. You save $188!

Hurry! This time-limited offer ends on 1st February 2018.
Are you an existing one year Ask.Audio Academy subscriber? Do you want ModeAudio Alt Drums Bundle 2 for free? Leave a simple "yes" comment below and we'll pass on your details to ModeAudio at the beginning of February.
Alt Drums Bundle Audio Demos
Analog Snap:
Ignition:
Pulse:
Raw Material:

Terms & Conditions
You need to purchase a one-year subscription to Ask.Audio Academy in order to receive ModeAudio's Alt Drums Bundle 2 for free.
The closing date for this promotion is 11:59 p.m. PDT on February 1st, 2018. We reserve the right to alter these dates.
No cash alternatives can be offered.
All trademarks and logos of our partners are protected.
Entrants agree that by subscribing to AskAudio Academy during the ModeAudio promotion they also agree to be added to the ModeAudio email newsletter list. ModeAudio will contact you after the promotion has ended to provide you with a link to download Alt Drums Bundle 2
All entrants to this promotion will be deemed to have accepted the rules and terms and conditions.