Pioneer DJ Announces INTERFACE 2, Brings rekordbox dvs & Scratching To Any DJ Set-Up
With the aim to bring scratching to every DJ setup, Pioneer DJ have released Interface 2. This 2-channel audio interface for DJs uses rekordbox dvs to control digital music. Check out the video below.
Pioneer DJ's latest release opens up Rekordbox scratching to the any DJ on any setup. Here's more info about the INTERFACE 2:
We're opening up the rekordbox ecosystem to all DJs by releasing the INTERFACE 2. The new 2-channel audio interface lets you use rekordbox dvs to scratch and control the digital music on your computer using any DJ set-up.


Wherever you choose to perform, using Pioneer DJ products or other hardware, you can connect the INTERFACE 2 quickly and simply to your equipment. It features LED lights to indicate signal flow and warn you about signal problems, and it delivers club-standard sound quality thanks to its high-performance components.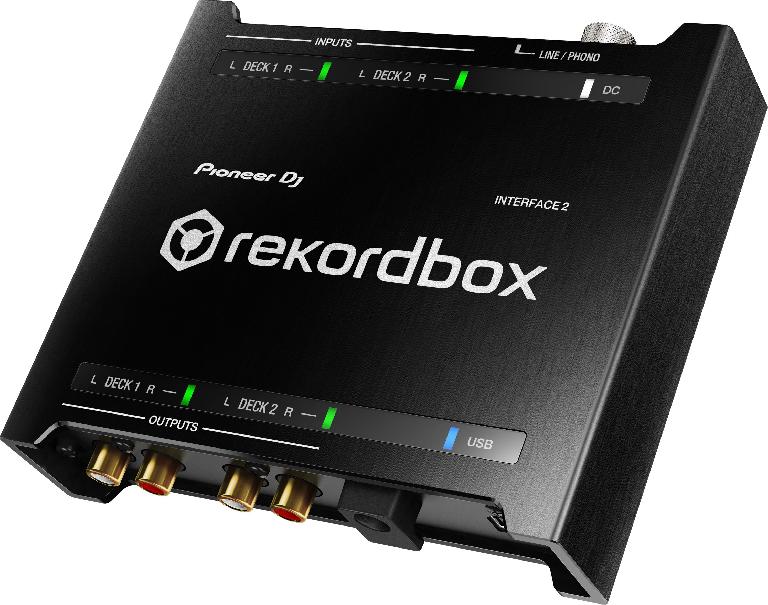 Licence keys for rekordbox dj and rekordbox dvs as well as two timecoded vinyl records, worth a combined €264, are bundled with the INTERFACE 2.

The INTERFACE 2 will be available from early July at an SRP of €299 including VAT.
KEY FEATURES OF THE INTERFACE 2
Club-standard sound quality
Compact, robust aluminium chassis
LEDs to indicate signal flow and problems with signal/connection
Includes rekordbox dj and rekordbox dvs licences, plus two timecoded control vinyl records
Mains or USB power options
Works as a stand-alone audio interface
Large signal GND terminal
Supports DVS via control vinyl and turntables or multi players and custom 1WAV file (free download)

* Audio performance is based on 96 kHz audio format.
* Disclaimer: specifications and price are subject to change.
* rekordbox is a registered trademark of Pioneer DJ Corporation.
* Mac, macOS and OS X are trademarks of Apple Inc., registered in the US and other countries.
* The names of companies, product names and technology names mentioned herein are the trademarks of their respective owners.