Plugin Boutique Announces Carbon Electra 1.5 Subtractive Synth
A powerful and intuitive 4 Oscillator Subtractive Synthesiser featuring Informative Displays, Editable Step Sequencer, Vocal Filter, Multi Unison, Integrated Distortion and Analog Control.
Carbon Electra has been developed as an advanced learning tool while also being a powerful and easy to program synth. It's based on vintage analogue routing and features flexible modulation options including an editable stepper and note Performer. The graphical displays act as a comprehensive information tool as well as an accurate guide to each parameter change.
New Features in Version 1.5
New sequencer function for step envelope. Includes an extended 28 semitone range and rests with support for pitch sweeps, legato glide and envelope re-trigger. Create analog style note recordings with a modern twist.
All new classic analog style filter modes:Sallen-Key 12dB Low Pass Filter, 6dB Band Pass Filter and 6dB High Pass Filter and Soft OTA 24dB Low Pass Filter. New filter modes allow a wider range of tones from smooth crunchiness to screaming self-oscillation.

True filter bypass. It is also now possible to bypass (disable) the filter for raw oscillator timbres.
New Distortion mode. Provides brighter, harsher and in-your-face distortion without overdrive muddiness.
Oscillator 1 FM modulation switch. Easily create classic FM sounds.
Step Envelope Menu: Step Envelope context menu (right-click on Step Envelope text) with copy, paste and other features ease's graph editing and makes it possible to easily copy data between presets.
Over one hundred and fifty new presets:Exclusive to Carbon Electra 1.5 new presets using all the new features and including ACID, SEQUENCE, LEAD AND FX banks
Mousewheel functionality implemented on MacOS
Features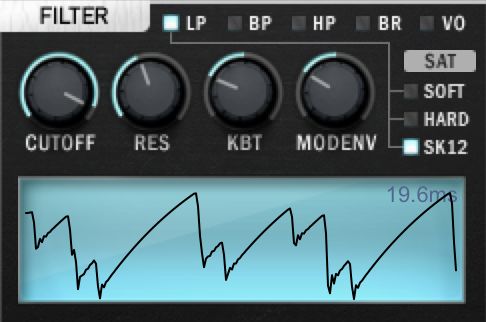 Powerful synth engine that is easy to learn and use with no hidden menus
4 Analog style sync-able oscillators with adjustable pulse width, frequency modulation, oscillator unison and multiple wave types including pitchable noise.
Ability to run the amp section "too hot" into the built-in optional limiter at the main output, creating a modern hyper-compressed sound
Super flexible unison control ranging from subtle warmth to massive super saw or super square sound.
Multiple stereo width parameters allowing high precision control of the stereo field.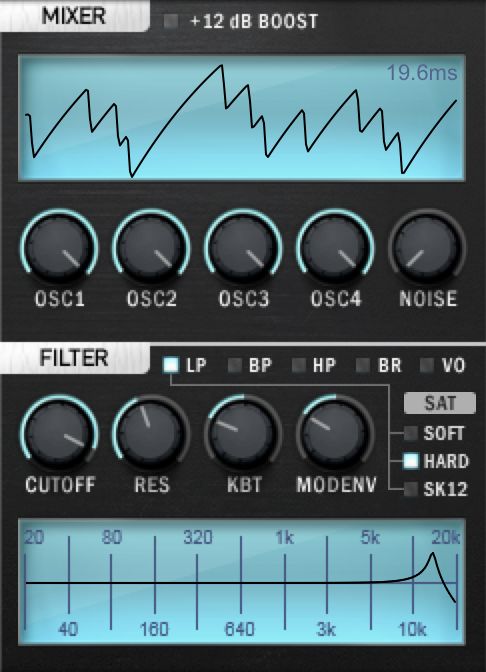 Ability to faithfully recreate classic analog sequences and acid lines with a modern twist by using note sequencer, editable nodes and unique filter modes
Create aggressive tones with the all new distortion modes and oscillator unison
Onboard Artists Presets by:
Mike Huckaby
Kosheen
Freemasons
Carl Cox
DJ Pierre
D Product
Rob Lee
Dom Kane
Timo Garcia... and more.