From sound selection through arrangement, beat-making and mixing techniques, here's everything you need to know about producing hip hop in Logic Pro X.
Hip hop is one of the most diverse musical genres around, having crossed over many other styles in its long history and today not only dominating the musical underground but also permeating mainstream pop to a greater extent than ever before. In this massive 43-video course from expert producer Booker Edwards Jr, you'll learn everything you need to know about producing hip hop in Logic Pro X.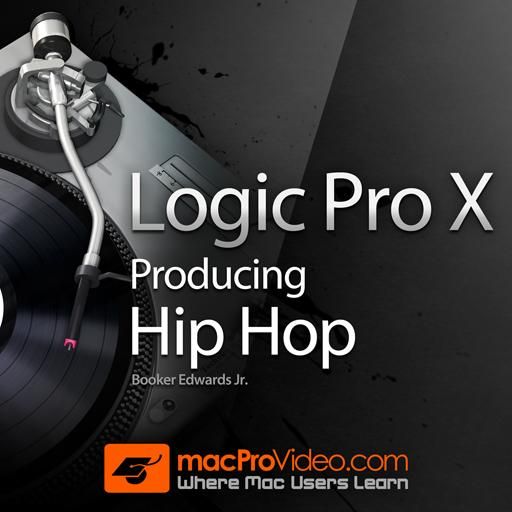 Logic Pro X 402: Producing Hip Hop
Booker begins by showing you how to set up and work with a number of different Logic templates to save time and ensure your inspiration doesn't get stifled by fiddly setup procedures. He then covers in-depth the issue of choosing sounds and instruments, exploring the kinds of hip hop staples that Logic offers and that can make your productions sound great.
Next Booker moves on to creating layered instruments, leads, basses and using drum loops and sampled beats, before diving into song structure, arranging, creating variations and techniques like using automation. Snare rolls and special effects are covered, as well as many other tips, techniques and tools that Logic has to help you make great hip hop tracks.
Whether you're an experienced Logic producer or just getting started, this is an invaluable guide to all things hip hop in Logic Pro X! Stream the course wherever and whenever you like on all your devices for just $29.99 regular price, or get an Academy Pass to watch every course in the library (869 courses and over 23,000 videos) for just $15/month.