Propellerhead Reason Compact For iOS Gives You The Power Of Europa In Your Pocket
Carry Reason's powerful Europa synth with you wherever you go - make sounds and sequences then export back to your desktop to use in the full version of Reason. And it's free!
Just in case anyone is confused, the new Reason Compact isn't a slimmed down version of Propellerhead Reason on your iPhone. At least not yet. Reason Compact, in its first iteration, is the excellent Europa synthesizer. It's free, but right now isn't the whole Reason experience. We're hoping it might expand...
Here's what our friends at Propellerhead Software have to say about the new Reason Compact app:
STOCKHOLM, Sweden – Aug 28, 2018 - Propellerhead Software today released the free Reason Compact mobile app for iOS. Reason Compact puts Reason's flagship Europa synthesizer right at your fingertips so you can quickly capture your creativity whenever inspiration strikes. Get started quickly and easily with innovative features like the smart keyboard, note grid and Chords tools, then expand when you're ready. You can even export your ideas and finalize them on your desktop with Reason 10 or Europa VST.
"Making music on your phone has always required musicians to have either great skill or make compromises in sound, features, or flexibility—until now," said Hanna Åstrand, Product Manager at Propellerhead. "With Reason Compact you have everything you need to get started making music right on your phone. Start with an inspiring preset, lay down a melody with the smart keyboard, and touch up your performance with the note grid. It's that easy—with Reason Compact you can make music everywhere."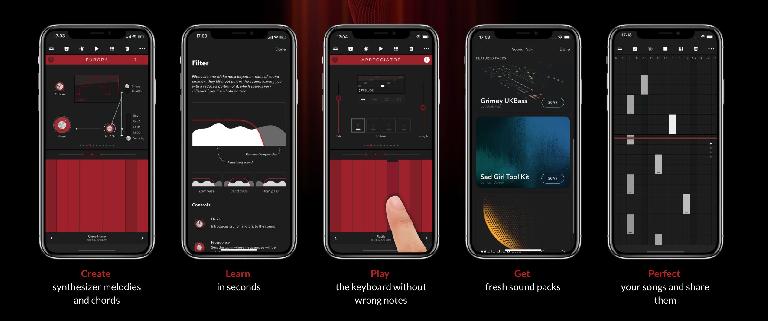 Reason Compact features intuitive controls and informative tutorials to help you create amazing synth sounds in seconds. Reason Compact is loaded with over 35 presets made by world-class music producers for instant inspiration. Capable of creating professional-sounding melodies, lush chords, and bouncing arpeggios with the touch of a button, Reason Compact is the ultimate tool for making music on the go.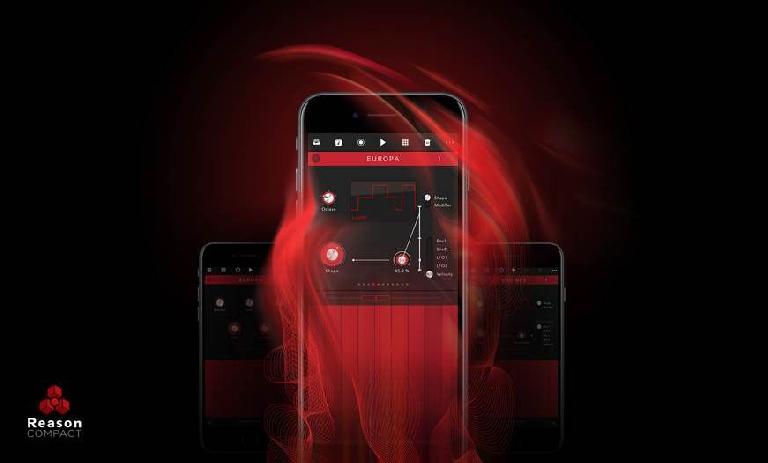 Create unique synth patches with 16 different types of waveforms, then morph and transform your sound with the Shape controls. Add depth and texture to your tracks using built-in effects like reverb, delay and Unison effects. Export MIDI sequences, instrument patches and song files to your desktop and finalize your ideas with Reason 10 or the Europa VST plug-in.
Reason Compact is tailor-made for collaboration, offering support for Inter-app Audio, Ableton Link and Allihoopa so you can connect with other creatives and share ideas.