The internet has opened up a whole new way for producers to access and use samples legally. Noiiz is a DAW-integrated, online sound store with pricing tiers to suit different users.
Noiiz is a subscription-based collection of loops, oneshots and even, coming soon, patches. Every few weeks their collection is added to by sound designers from around the world. You can preview their sounds in your browser or in the included plug-in if you are using the unlimited subscription. You can state the tempo, key and pitch in both.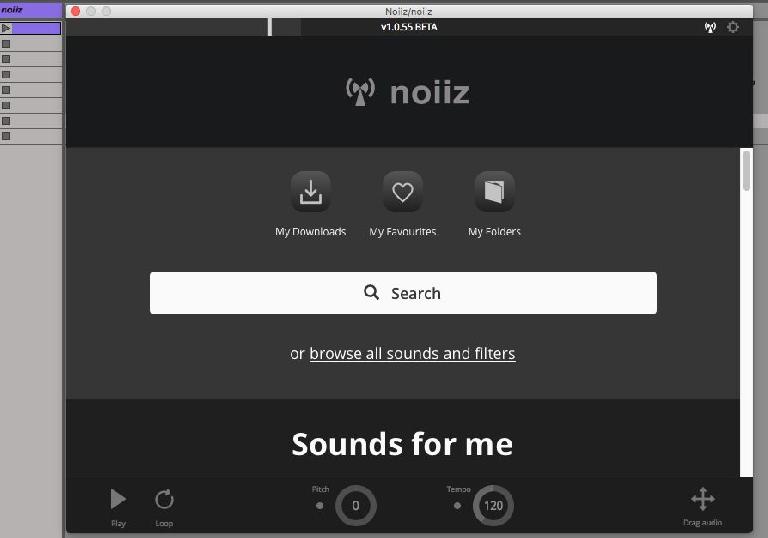 Signing Up
The issue becomes choosing between their three subscription models.
There are three: Monthly ($29 per month with a limitation of only 2 GB/month), Yearly ($199 per year for the unlimited subscription) or Group ($999 a year for unlimited subscriptions for 20 different users). I tried out the Yearly subscription for a month. I will admit to being impressed by the choice of sounds available. You can download entire packs or simply select the sounds you really have to have in that moment. I feel this system would work better if the Yearly subscription was offered monthly. i.e. you agree to pay a certain amount a month and if you cancel your subscription, they can charge you the remainder of the yearly amount to keep things honest. Also, the use of the plug-in requires an unlimited account, most likely due to cloud storage but I feel if they used low quality for the monthly accounts that it'd be a much more useful tool and attract many more users to the unlimited yearly accounts.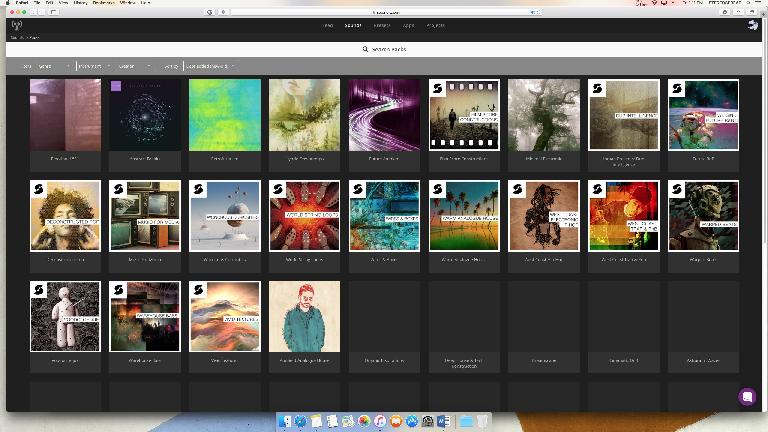 Projects and Patches are not available yet, unfortunately; I held back on this review for a month hoping they would show up so I could review them but they did not. I have been told they will be added soon, though. This is one area in which they will be better than Splice - another subscription-based collection of sounds and patches that uses credits but makes you pay more of these for patches which to me seems unfair. In this respect, Noiiz has the advantage as it will be a blanket-rate for sounds, patches, etc.
Any Downsides?
There are some tiny issues as far as I see it. If you are running the browser version in your studio, there is no volume control so be sure to have your hand on the fader before playing a sample. Also, in their plug-in you cannot pick the place you want the sound to play from. It plays from the beginning.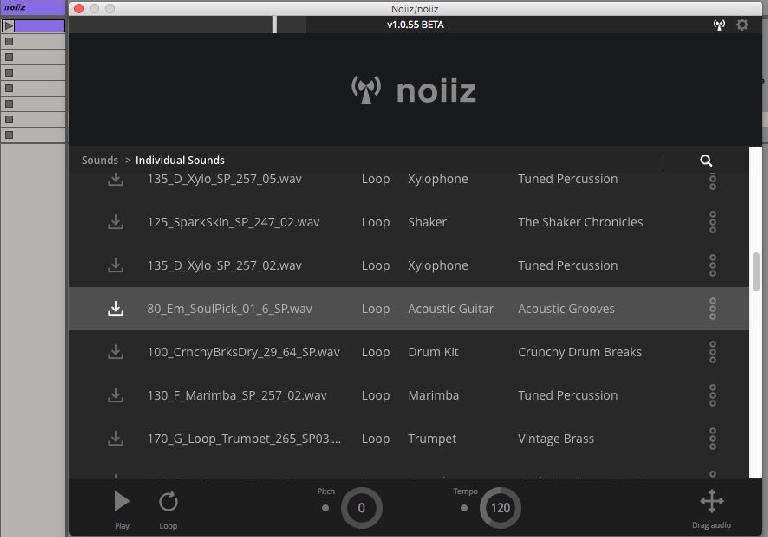 All these are tiny issues which should not detract from the fact that this package is really worth it and will be expanded every few weeks with more and more unique sounds, loops and interesting patches. Projects when they are available should be quite a fun thing for musicians to play around with. To see how fellow artists and sound designers use sounds from Noiiz will be quite inspiring.
Final Thoughts And Other Options
Very little out there will compare to Noiiz as it is currently. Splice is the most comparable but does not have an unlimited option. There are other options in the world of music though not very similar to what Noiiz is offering.
Soundsonline's Composer Cloud gives you access to all of their instruments for $49 a month but you do not own them which could go badly if you are in the middle of a session and forget to pay your bill. Puremagnetik's Bundle Packages: let you purchase a bundle for around $300 to receive all their past and future sounds or purchase one of their $8 a month "spark" releases - I have done this and will use their sounds from time to time.
Price: Various pricing tiers
Pros: A growing library of unique loops, sounds, projects and patches. The ability (if using unlimited bundle) to pick sounds directly in your DAW to fit any of your songs by pitch or key and it will time-stretch for you.
Cons: Limited ability with plug-in; namely the lack of playhead control. Issues with volume control in browser, unfortunate need to purchase a yearly subscription in order to use the unlimited version.
The author, James Hopkins, is one half of Stereospread. Check out their music here.