Pioneer's RMX-1000 has caught the eye and ear since its release. Sara Simms puts it through its paces and discovers it's not just for live performance DJs.
The Pioneer RMX-1000 ($799 US / $839 CND Street price) is Pioneer's latest effects unit; it's a remixing station for DJs featuring four effects sections. Small and portable in size, the RMX-1000 is big on producing unique sounds. Its sections can be simultaneously used to produce a vast range of creative effects. These original effects and large control knobs make it a fun unit to incorporate into your DJ setup. When you're done DJing and are working in the studio, you can use the RMX-1000 as a VST/AU plug-in for your DAW software.
Whether you're DJing with hardware, or mixing internally using software, the RMX-1000 unit can be easily incorporated into your setup. Most commonly, effect units are added into DJ rigs by using the send and return channels on DJ mixers.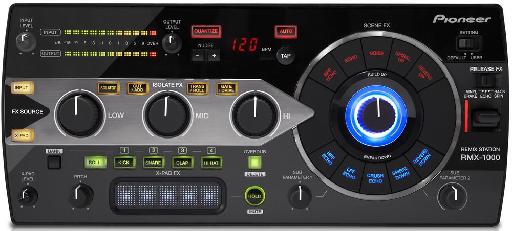 Sonic Explorations
The RMX-1000 is divided into four FX sections. The scene FX section features ten different types of effects that sound impressively good. The effects can be engaged by pressing one of the scene FX buttons, and turning the control knob to adjust the amount and sound of your desired effect. You can achieve a wide range of sounds by varying the controller's knob position, and use it creatively to intensify or diminish your effects.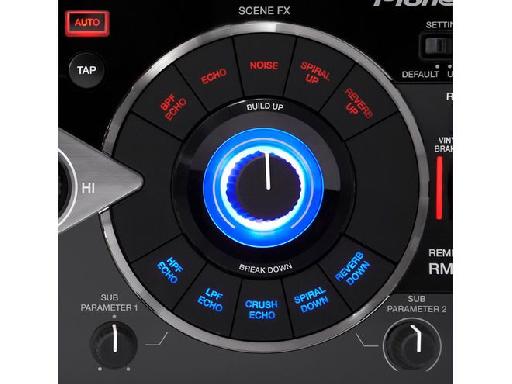 The Isolate FX section allows you to affect specific frequencies with three large EQ controls. This is a useful section, as you can achieve precise results by utilizing the isolator, and adjusting the EQ. It also features the following effects: cut/add, trans/roll and gate/drive. The isolator is one of my favorite features of the RMX-1000, and I liked making EQ adjustments using the oversized control knobs.
The X-Pad is a welcome addition to this unit, and allows you to add drum rhythms to your sets, and control their sounds with the X-Pad. If you prefer to use your own samples, you can load them up with an SD card. This section features a separate pitch and volume control, so you can really tweak how you'd like your drums or samples to sit in the mix. You can also record drum loops on the fly by using the Overdub feature. Whether you're a controllerist or a smooth blender, I'm sure you'll appreciate the ability to easily add new rhythms into your mix.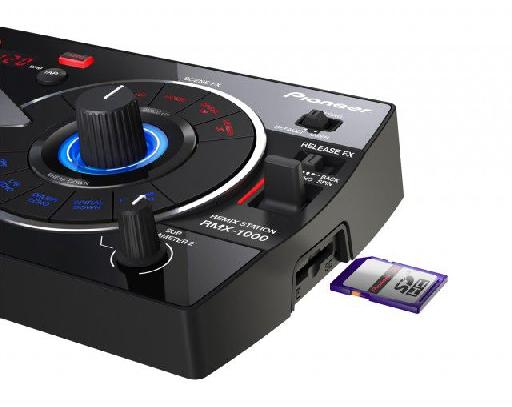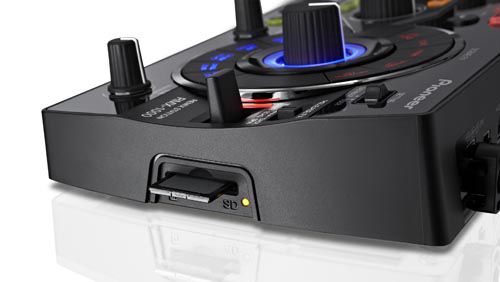 Release FX section is cleverly designed, and allows you to easily turn off all effects, and quickly return to the sound of the original track. To make this transition, you can choose to use the sound of a vinyl brake, echo or back spin. These transition effects can sound great if they are dropped right on time!
Timing is Everything
All of the effects on the unit can be quantized with the tempo of your track, so that your effects are perfectly in sync with your source track. The RMX-1000 does this automatically for you, as the AUTO mode is set when the unit's power is turned on. If you need to make a slight adjustment to the tempo, you can do this using the nudge buttons. It's a good idea to keep the Quantize button enabled, as this will ensure that all the effects and drum patterns you produce using the X-Pad FX are tempo-synced.
You can choose whether the source of the unit's sound processing uses the inputted signal, or the sound output from the X-Pad.
Superpower Sounds
Overall, the RMX-1000 sounds great, and its large controller knobs make it easy to manipulate your effects. It's light and portable, so you can transport it to DJ gigs. When you're not busy performing, you can still make good use of its effects by utilizing its VST/AU plug in capability in your DAW. Whether you're a gigging professional DJ or simply enjoy rocking the home scene, I think you'll find the RMX-1000 will be a welcome addition to your DJ arsenal.
Find out more about the Pioneer RMX-1000 here.